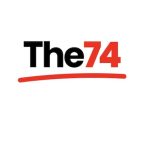 Closing Date: December 25, 2023
Director of Development & Revenue
The 74 Media, Inc.
ABOUT THE ROLE:
The 74, an award-winning non-profit news organization devoted to covering K-12 education, is looking for a multi-talented, energetic and creative self-starter to take on the new position of Director of Development & Revenue. The job will have many facets, all of which will be aimed at managing and expanding the publication's revenue base, including management of existing institutional relationships, membership campaigns, pursuit of new major gifts from philanthropies and individuals, and expansion of sponsorship opportunities around newsletters, projects and events.
The ideal candidate will be comfortable straddling the worlds of education journalism and those of philanthropy and fundraising. The chosen candidate will work directly with The 74's Publisher and Editor in Chief in fundraising efforts with existing and new donors, will oversee grant reporting with all donors and develop close and ongoing relationships with the relevant program officers and communications directors at various foundations.
This ideal candidate will also identify and aggressively pursue new revenue opportunities, and work with the publisher, and when appropriate, other managers overseeing the editorial and project teams, to execute on them. This is a job for someone who can think big and bold, but at the same time is eager to do the hands-on work that is needed in the moment.
Lastly, but certainly not least, the ideal candidate will be comfortable in a high-energy entrepreneurial environment and eager to engage in project management for creative online and offline initiatives. This person must be an effective, efficient, and organized planner and executor who loves brainstorming creative ideas and doing whatever it takes to make them happen.
KEY RESPONSIBILITIES:

Work collaboratively with the Publisher and Editor in Chief to maintain and foster relationships with The 74's existing donors.
Work with top leadership to identify other foundations, donors and sponsors that could provide financial support for The 74, develop strategies for outreach, and manage engagement.
Write grant proposals and reports with support from The 74's Publisher.
Develop and execute fundraising campaigns.
Assist the Publisher in expanding the universe of 74 content/newsletter sponsors, and management of campaigns.
Collaborate with the Publisher, as well as the heads of the organization's editorial and creative teams, to conceive and execute revenue-aligned special projects and events.
Ideate, pursue and execute innovative methods and avenues for continued revenue growth.
Achieve annual fundraising targets.
QUALIFICATIONS:
Five to 10 years of relevant experience at a news publisher, nonprofit, education institution, think tank or related organization.
Proven success in cultivating and securing major gifts from individual, foundation or corporate donors.
Excellent relationship-building and stewardship skills, with the ability to engage and inspire donors at all levels.
Demonstrated success in project management and execution.
Deep understanding of fundraising principles, strategies, and best practices, particularly in major gifts fundraising.
Strong communications skills and writing ability.
Understanding and familiarity with the education space or philanthropies.
Understanding and familiarity with journalism.
Innovative and creative spirit who is comfortable working in an evolving, entrepreneurial startup environment.
Ability and desire to work collaboratively and respectfully across various roles; a team player.
Ability to adapt to moving targets in a quickly evolving organization.
LOCATION:
Preference will be given to applicants in and around the New York City region but we are open to candidates living in any location, provided they are open to quarterly travel to NYC to meet with the senior leadership team, and to other cities as needed for 74 events or donor meetings. Most existing donor relationships can currently be managed virtually.
For candidates in or near NYC, who would prefer access to an external workspace, we have several staffers who embrace a hybrid arrangement of both in-person time at our Manhattan office and work from home.
COMPENSATION AND BENEFITS:
We offer a competitive salary and benefits package commensurate with location and experience, including health, dental and vision insurance with subsidized premiums, 401(k) match, four weeks paid time off and a generous company holiday calendar that includes a paid winter recess.
The 74 is committed to equal employment opportunities for all applicants and employees and encourages people of all races, colors, national origins, ancestries, creeds, religions, genders, ages, disabilities, veteran statuses, sexual orientations, and marital statuses to apply.
Please submit resumes and cover letters to careers@the74million.org.
ABOUT THE 74
The 74 Media is an award-winning nonprofit news organization committed to covering education and school communities across America. In the United States, less than half of our students can read or do math at grade-level, yet most education coverage and debate fails to focus on the kids who are being left behind, the barriers to increasing student achievement, and what's working for students and families. Our mission is to lead an honest, fact-based conversation about how to give America's 74 million children under the age of 18 the education they deserve.
The 74's coverage enjoys extensive reach, thanks to our strong, strategic social media presence, our syndication on such mass-audience platforms as Apple and Yahoo News, and our ongoing editorial partnerships with publications such as The Texas Tribune, Fast Company, Axios and The Guardian. Our newsroom consists of 19 editors, reporters and videographers along with a network of a dozen standing contributors. In addition to daily news coverage, we also publish a robust opinion page and are known for long-form enterprise features, in-depth investigations, short-form documentaries and informational explainers. Beyond the newsroom, we have published multiple books, oversee a suite of daily and weekly newsletters, launched numerous microsites targeting specific topic areas, and hosted/moderated more than 100 education events across the country.
---
Job Seekers: Help EWA by mentioning that you found this career opportunity on EWA's website.
Employers: Looking to find the best talent in education reporting and communications? Post your employment opportunities with EWA.