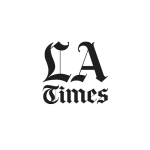 Website Los Angeles Times
Closing Date: March 25, 2023
Early Childhood Development and Education Reporter
Join the hundreds of talented and innovative team members who are making an impact every day at California Times, incorporating Los Angeles Times and San Diego Union-Tribune, two of the most iconic media brands in the nation. Whether you love to tell compelling stories or want to drive our award-winning powerhouse in new directions, the Los Angeles Times team is the place to be.
Job Description Summary
The Los Angeles Times is seeking an innovative reporter to join our award-winning education team as we launch an early childhood education initiative dedicated to exploring the very future of California – the well-being, development and learning of our youngest residents, those from birth to age 5.
Job Description
It's well documented that a child's earliest years are critically important. This position will allow a reporter to deeply examine how California children, their families, care providers and educators are faring during these key years and what they all need to thrive. Reporting will be especially attentive to the needs of California's underserved communities.
This reporter should be intrigued by the science of learning and have empathy for those who are taking on the challenges and joys of raising and educating children – and, of course, be fascinated by babies, toddlers and preschoolers. Professional development opportunities will be available to help you learn too.
This is a newly created beat, and we want you to bring your ambition, ideas and creativity to the job. The ideal candidate will have knowledge in these areas, a curiosity and passion to explore issues through vibrant storytelling as well as an ability to juggle breaking news with enterprise reporting. The reporter would be adept at on-the-ground reporting, analysis, newsletter writing and multiplatform journalism skills. An understanding of national, state and local education policies and trends is highly valued. A minimum of five years of journalism experience is preferred.
Requirements:
* Ability to explore and analyze early childhood development trends, issues and policies focusing on the 0-5 age range through a California lens
* Interest in issues that include the prenatal and pregnancy journey and the ability to report on the 0-3 developmental years, including analysis of studies and trends and the implications for families and children in Los Angeles and California
* Willingness to delve into the societal infrastructure that supports early childhood development and education, including maternal healthcare, the workforce and political environment
* A creative storyteller eager to experiment with various platforms.
* Ability to tackle a mix of enterprise and longer-term stories, along with breaking and daily news in a deadline-driven environment
* Able to contribute to a newsletter with a personal voice and beat-based articles and information
* Excellent skills in news writing and reporting, combining strong news judgment, fluency in style
* Ability to navigate digital platforms and stay on top of current events
* Comfortable and skilled at engaging with readers on digital platforms including newsletters.
* Understanding of the importance of accuracy and precision
* An ethical and inclusive approach in the workplace that promotes collaboration
* Comfortable appearing on TV, radio and podcasts and presenting at events on behalf of the L.A. Times
The initiative is funded through the support of the Los Angeles Partnership for Early Childhood Investment and foundation donors whose mission includes improving the lives, health and education of children and families, particularly those from traditionally underserved communities.
The position is funded for two years. It is listed as Reporter in the Los Angeles Times Guild, with the complete array of health and other benefits offered to all full-time employees. Times staff is currently working remotely, but when we return to the newsroom the position will be based in El Segundo, Calif.
The L.A. Times is an equal opportunity employer and welcomes expressions of interest from people with diverse backgrounds and perspectives. Explore our company history, achievement, values, mission and more on our career site.
The pay scale for this position is $60,000 to $116,000. This is the pay scale range the Company reasonably expects to pay for this position at the time of this posting. Compensation will be determined based on skills, qualifications and experience of the applicant along with the requirements of the position. Please visit our career site to view the benefits available to our employees.
The Company is a mandatory vaccination employer for COVID-19 and its variants. The Company requires that its employees be fully vaccinated as of their start date. If you require medical or religious accommodation we will engage in the interactive process with you. Proof of vaccination will be required prior to start. If we make you an offer and you are not yet vaccinated, we will accommodate a delay in start date.
Qualified candidates should submit a resume, cover letter and applicable links to clips and/or multimedia projects to Deputy Metro Editor Stephanie Chavez through our career site. Please note, the opportunity to attach additional documents appears on the third screen and is labeled "Upload." Stephanie can be reached at stephanie.chavez@latimes.com.
Thank you for your interest in joining our team at the Los Angeles Times! We look forward to reviewing your application.
---
Job Seekers: Help EWA by mentioning that you found this career opportunity on EWA's website.
Employers: Looking to find the best talent in education reporting and communications? Post your employment opportunities with EWA.