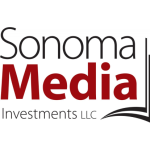 The Press Democrat
Closing Date: December 31, 2022
Open Until Filled
Education Reporter
Position Description:
The Press Democrat, winner of the 2018 Pulitzer Prize for breaking news coverage and one of California's strongest news organizations, is seeking a reporter to cover education and the wellness of young people in Sonoma County and the surrounding North Coast.
As our education reporter, you would lead coverage of Sonoma County's K-12 school system, which shapes the future of 70,000 students, as well as the region's California State University campus and community college, which prepare 30,000 students for life and work in a changing world. Your reporting will play a central role in our watchdog work, ensuring transparency and accountability from public and private schools that together represent one of the region's largest employers and civic sectors. You also will be responsible for developing stories on cultural, economic, technological and demographic forces that are impacting young people — and the way they and their families are responding to them.
This position is based in Santa Rosa, an hour north of San Francisco, where vineyards give way to redwood forests and a scenic coast. The region, home to 650,000 people, is an international destination for tourists and produces some of the best wine and beer on the planet. A thriving tech industry, farm and government fields make this region of diverse communities an exciting and dynamic place to be a reporter.
The Press Democrat is a thriving, locally owned newspaper – the largest between San Francisco and Portland. We value original ideas, aggressive reporting, authoritative writing and investigative coverage that leads to change. Any member of our reporting team must know how to juggle daily stories, online posts, social media interaction and long-term enterprise and investigative projects. Data acquisition, analysis and presentation skills are a plus, as is fluency in Spanish. The most competitive candidates will have at least two years of experience covering education for a daily or weekly news outlet.
The Press Democrat is the flagship of Sonoma Media Investments, a privately held media organization with growing readership and zero debt. We're not handcuffed by the challenges of Wall Street investors or hedge fund speculators.
We offer an opportunity to grow your career at our award-winning family of publications, with opportunities to contribute to the daily newspaper and website, as well as our award-winning magazine, Sonoma, and Spanish language periodical, La Prensa Sonoma. All have been recognized as among the best in their respective categories, one of the reasons our news products enjoy some of the highest readership rates in California.
The Press Democrat offers a competitive compensation plan, including medical, dental, vision and life insurance benefits, accident insurance and paid time off. We are committed to forging a diverse and equitable newsroom that reflects our community and helps widen the scope of voices in our coverage.
Any job offer is conditional upon completion of a background investigation, proof of COVID vaccinations and pre-employment drug testing. This reporting position requires a valid California driver's license, proof of insurance and reliable transportation.
To be considered, please submit a cover letter, resume and up to six samples of your best work to our editor, Richard Green, at rick.green@pressdemocrat.com and apply on our career page at www.sonomamediainvestments.com/jobs.
---
Job Seekers: Help EWA by mentioning that you found this career opportunity on EWA's website.
Employers: Looking to find the best talent in education reporting and communications? Post your employment opportunities with EWA.