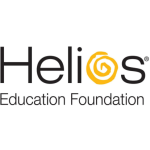 Helios Education Foundation
Closing Date: December 31, 2022
Open Until Filled
Senior Vice President for Communications
Position Description:
Helios Education Foundation (Helios) seeks a Senior Vice President for Communications (SVP) to join the Foundation's senior leadership team and spearhead Helios's enterprise-wide communications strategy and execution. As Helios implements its ambitious Five-Year Impact Plan, focused on key drivers essential to getting students on track for college attainment, the role of the SVP for Communications is mission-critical: leading Helios's communications, brand and reputation management, and message creation and alignment in support of an integrated portfolio of investment, research, and policy efforts.
Helios is more than a grant-maker. Their strategy for delivering results in early learning, college access, and college attainment includes the integration of four key domains of work. They seek to influence policy changes that can bring systemic improvements and to identify laser-focused community investments that can serve as a proof of concept for policy considerations and can lead to spreading effective practices. Original research and data drive their approaches. And, through each of these areas, strategic communication is used to amplify important insights and to build public will for effective improvements. In addition, Helios documents and assesses their efforts in each of these areas to understand their impact and continually refine their work for increased impact in the future.
The SVP for Communications will oversee all the Foundation's external and internal communications. Partnering with the President and the senior leadership team, the SVP will develop and manage execution of an annual communications approach that supports the Foundation's Impact Plan. They will effectively design and implement a full suite of internal and external communications activities to foster a strong sense of community among the Helios team, as well as among grantees and key partners, and will enhance the Foundation's reputation at the highest levels of education, research, and policy discourse in Arizona, Florida, and, where appropriate, nationally. The SVP for Communications will be located in Phoenix, and will be expected to travel to the office in Tampa.
Apply: www.imsearch.com/8581
---
Job Seekers: Help EWA by mentioning that you found this career opportunity on EWA's website.
Employers: Looking to find the best talent in education reporting and communications? Post your employment opportunities with EWA.