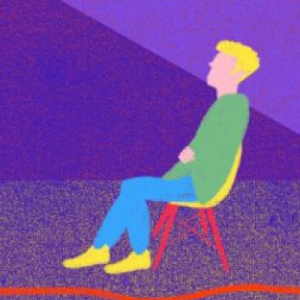 2022 Audio Storytelling (Larger Newsroom) Winners
DJ Cashmere, Catherine Winter, Anna Canny, Alden Loury, Chris Julin, Craig Thorson & Andy Kruse, APM Reports

About the Winners:
DJ Cashmere spent his 20s teaching in a no-excuses charter school in Chicago, where he was encouraged to close the achievement gap for low-income students of color by enforcing super-strict rules. 
But Cashmere had growing doubts about the rigid discipline. Eventually, he left teaching and became a journalist. And now, as the Black Lives Matter movement has gained momentum, the network of charter schools where Cashmere once worked has had a change of heart, too. Last year, the Noble Network recently sent out a letter characterizing its longtime policies as "assimilationist, patriarchal, white supremacist and anti-black."
Cashmere, who is white, seeks out his former students to ask them what they think of the time they spent in his classroom, and whether going to a Noble school was worth it. And he goes back to his old school to see how they are faring now that Noble has dropped its strict policies and is trying to become "antiracist." Can it get the same results without the rules?
Comments From the Judges
:
"I really appreciated the personal tie that DJ had to the story he was telling, and his willingness to open himself up to criticism from his former students. He allowed their voices to shine through, rather than situating the narrative from his perspective. The production and sound design quality is evident."
"This is an outstanding podcast/documentary, an intimate portrait of the no-excuses charter school movement — both its triumphs and failures. DJ, a former charter school teacher, brings us into a universe that we rarely have access to and contritely shares his own mistakes. But he also deftly shows how the current alternative to strict discipline isn't working either."