Be Recognized
Apply by January 9, 2023
When you do groundbreaking work, you deserve to be recognized. Enter the EWA Awards and take your spot in the limelight. Enter by Jan. 9, 2023 at 6 p.m. Eastern. There is an entry fee.  Save $25 when you enter by December 31, 2022.
Events | Podcasts | Webinars
Programs and Services
As the national professional organization for members of the media who cover education at all levels, EWA has worked for 75 years to help journalists get the story right.
Today, EWA members benefit from our high-quality programs, training, information, support, and recognition.


Get Involved

Sign up and receive three editions of EWA's newsletters and relevant eBlasts each week.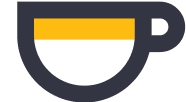 Help us continue empowering reporters to tell stories that make a difference.

Membership is FREE for education journalists, so sign up today.