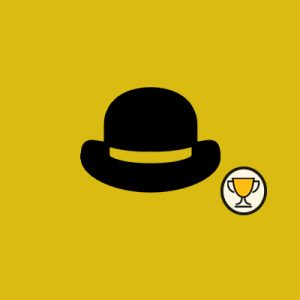 2020 Winner of the EGF Accelerator's Eddie Prize
Elizabeth Rich and Brooke Saias | Education Week
"A Year Interrupted"
The Education Writers Association is pleased to announce the winner and finalists for the eighth annual Eddie Prize, the journalism prize from EGF Accelerator that recognizes the best work on the challenges low-income students face getting into and completing college.
The 2020 winners of the Eddie Prize are Elizabeth Rich and Brooke Saias of Education Week for their video documentary A Year Interrupted.
The finalists are:
Black at Mizzou by Lauren Brown, Sabby Robinson, Chris Julin, Catherine Winter and Alex Baumhardt of APM Reports
The Barriers for Low-income Students Just Got Higher by Jon Marcus of The Hechinger Report
"The pandemic has upended learning for millions of students, and these stories illustrate how important it is to look at the journey of disadvantaged students toward college success in these trying times," said Peg Tyre, EGF Accelerator's director of strategy and education. "You have the opportunity to be our intellectual guides through this difficult period and the spectacular work we're honoring does just that."
The winner of the Eddie Prize, which comes with a $7,500 cash award, was announced during EWA's 74th National Seminar on Tuesday, May 4, 2021. The winner will also receive a bowler hat, a tribute to the namesake of the EGF Accelerator, Edwin Gould, who in his lifetime was often photographed wearing that iconic hat.
"A Year Interrupted" told its story in part through video diaries of two friends, both first-generation Americans and college students. The documentary captured the extraordinary impact the events of 2020 had on students who were navigating the difficult transition from high school to college.
The judges, all working journalists, selected the winner from 20 applicants. Judges cited the effective use of Zoom calls and video diaries woven through the piece that brought viewers into students' lives.
"I was floored by this documentary despite going in skeptical," wrote one judge. "I wondered what new ground the reporters could really shed on this well-worn terrain. I was quickly assuaged of those fears. This is a deeply personal piece, and I think the journalists took a disadvantage — the fact that they couldn't interview the students in person because of the pandemic — [and turned it] into a strength."
Judges evaluated the entries for ingenuity of reporting and trenchant analysis that uncovers, highlights or furthers the discussion about the challenges low-income students face, and problems or conditions related to their efforts to obtain a degree. Special attention was paid to works that bring to life aspects of the issue that may not have previously come to the attention of the public.
The EGF Accelerator invests in programs that inspire young people to achieve their personal best while contributing to a stronger, more compassionate society. Its mission is to reduce the achievement gap by empowering motivated yet underserved students through support of programs that provide academic remediation, enrichment, and leadership life skills resulting in their entrance to and graduation from college.