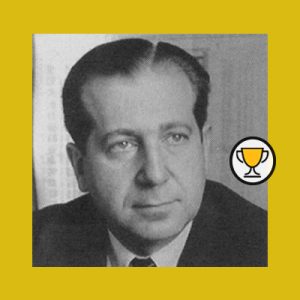 2020 Winner of the Fred M. Hechinger Grand Prize for Distinguished Education Reporting
Ian Shapira | The Washington Post
"Racism at the Virginia Military Institute"
The Education Writers Association is delighted to honor Ian Shapira of The Washington Post with the top prize in the 2020 National Awards for Education Reporting.
This year's Fred M. Hechinger Grand Prize for Distinguished Education Reporting goes to Shapira for "Racism at the Virginia Military Institute," a searing look at how racism affected the lives of Black cadets at the public military college.
The VMI package won the public service award in the larger newsroom category in the 2020 National Awards for Education Reporting and was one of 17 first-prize winners considered for the honor by a prestigious panel of judges.
The EWA grand prize, named for the late New York Times education editor Fred M. Hechinger, carries a cash award of $10,000.
"The contest judges found this investigation to be timely, compelling and even heartbreaking," EWA Board President Greg Toppo said in announcing Shapira's win on May 5, 2021. "The judges also noted that while it may sound cliché to say journalists should work to elevate underrepresented voices, this story shows why playing that role is so important."
One judge called Shapira's coverage a "stunning example of thorough reporting illustrating that racism isn't an ugly part of history but is deeply ingrained into one of the nation's most elite institutions."
Another contest judge called Shapira's entry "really strong, comprehensive reporting, with impressive impact."
Shapira's 2020 stories led to the resignation of the VMI superintendent and an investigation ordered by Virginia Governor Ralph Northam, himself a VMI alumnus. Following the reporting, two members of the college's board of visitors resigned and the board voted to remove a statue of Confederate General Stonewall Jackson. Further fallout included online attacks against Black cadets from their peers.
As Shapira subsequently reported in April 2021, the VMI board appointed a Black man to lead the nation's oldest state-supported military college for the first time since the school's founding in 1839.
The Education Writers Association's National Awards for Education Reporting advance education journalism by recognizing the field's very best efforts. The awards aim to:
Encourage and inspire more and better education journalism.
Underscore the importance of excellent reporting and storytelling as a cornerstone of democracy and education.
Highlight and celebrate the work journalists do to make a positive difference in their communities.