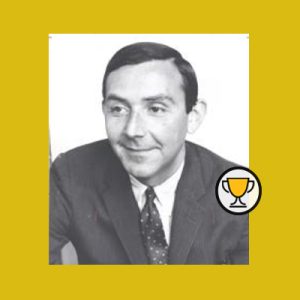 2020 Winner of the Ronald Moskowitz Prize for Outstanding Beat Reporting
Bianca Vázquez Toness | The Boston Globe
The Education Writers Association is pleased to announce the winner of the 2020 Ronald Moskowitz Prize for Outstanding Beat Reporting. Bianca Vázquez Toness of The Boston Globe has been selected as the recipient of this year's prize, which honors the best-of-the-best beat reporters in the competition.
Finalists were Jon Marcus of The Hechinger Report, and Aliyya Swaby, then at The Texas Tribune and now at ProPublica. As announced in April, Marcus and Swaby were named as winners of the beat reporting prizes for small and medium size newsrooms, respectively. Toness was the winner of the large newsroom category.
"Bianca's work highlighted systemic failures and abuses during the pandemic — and beyond — while telling the stories of students and parents most deeply affected by the crisis," EWA board secretary Debbie Veney said in announcing the Moskowitz prize on May 3, 2021. "Congratulations to Bianca, Aliyya, Jon, and all the finalists and winners of the 2020 National Awards for Education Reporting."
Thanks to a bequest from Ronald Moskowitz, the late education journalist and former EWA board member, EWA has had the privilege of awarding the Moskowitz prize since 2015. This special recognition celebrating outstanding education beat reporting comes with a $2,500 cash prize.
The awards judges remarked that Toness' stories excelled at matching human elements with policy and data. Nearly all of her pieces featured on-the-record accounts of families whose trust she worked hard to earn.
That powerful combination has routinely compelled state and local leaders to rethink their policies and practices, illustrating the positive impact of beat reporting at its best.
"This is accountability journalism," said one judge. "The reporter not only found ways to tell compelling stories amid the pandemic, but wrote about things districts were doing or had done that dramatically affected how learning continued and how demographics were disproportionately impacted.​"
The awards judges also noted that Toness's coverage not only has provided a valuable public service for readers in Massachusetts, but she also has produced exemplary work for the rest of the country's education journalists to emulate.