2019 EWA Lifetime Achievement Prize
NPR's Claudio Sanchez Wins Inaugural EWA Lifetime Achievement Prize
Fellow education journalists honor Sanchez for his 30-year career covering education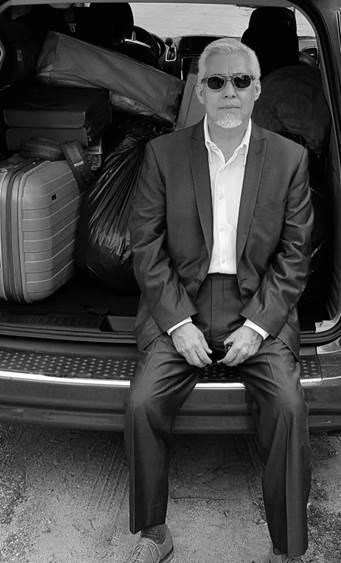 The Education Writers Association announced today that Claudio Sanchez, a longtime education reporter for NPR, was awarded EWA's inaugural Lifetime Achievement Prize, which was inspired by the late EWA board president Mike Bowler.
Sanchez, who worked as a teacher before becoming a radio reporter, spent 30 years covering education for NPR. He retired in January.
Sanchez was a "signature voice" at NPR noted for his "beautiful writing" and the way he told "stories about schools and education and teachers — with compassion and a strong sense of justice — always from the viewpoint of those who were forgotten by the system," said Steve Drummond, EWA's vice president for journalists and an executive producer and a longtime colleague of Sanchez's at NPR. "Through the magic of radio, he used his voice and his reporting to let us hear their voices."
The EWA Lifetime Achievement Prize was created this year to recognize members who have made significant long-term contributions to education journalism. EWA members who wanted to honor Bowler – an education reporter for the Baltimore Sun and former EWA president who passed away in 2018 – conceived of the prize.
"Mike was one of those rare reporters whose passion for education not only defined his career but endured after he'd retired from the news business," noted Greg Toppo, EWA's current board president. "He cared deeply about public schools and the kids who attend them."
EWA members nominated numerous veteran education journalists for the first-ever lifetime achievement prize, with Sanchez garnering nominations from multiple members.
Sanchez "has devoted his 30 years to education reporting for the very reasons that Mike Bowler did: to tell the stories of people's lives," one nominator said. Another said he should be recognized because of the way he "highlighted student and teacher voices … His audience is better for his reporting, as he broadened their views and shared experiences with them they would have not otherwise known."
"Claudio has been a backbone of education coverage for so many Americans," said Michael Alison Chandler, an outgoing EWA board member who covered education for The Washington Post and now works for MemoryWell. "And he has brought voice literally to many students and families whose needs have not been met by the education system."
Born and raised on the U.S.-Mexico border, Sanchez worked as an elementary and middle school teacher in Arizona. He became a local radio reporter in Tucson in 1980, then news director at a bilingual station in El Paso.
He joined NPR in 1989, after serving as executive producer for the El Paso, Texas, based Latin American News Service, a daily national radio news service covering Latin America and the U.S.- Mexico border.
Sanchez says that throughout his career as an education reporter he tried to feature the voices of students and parents. At NPR he focused on the "three p's" of education reform: politics, policy and pedagogy.
He is especially proud of his stories that examined, for example, a cheating scandal in El Paso, profiled a Navajo teacher and investigated the situation facing unaccompanied minor immigrants in New Orleans.
In accepting the prize, Sanchez noted that after moving her family to the U.S. from Mexico, his mother often told her children that education was their path to dignity in their adopted country.
"I took that advice to heart and grew up visualizing my future through the prism of America's promise — the opportunity to study, learn, and succeed. It was through that prism that I tried to approach every story during my 30 years at NPR. It's the reason I often saw myself in the stories I did about children and families fighting for a good school, for an opportunity, for their dignity," he said. "Call it empathy, call it advocacy, call it what you want. I simply saw it as journalism with a purpose, and I'd like to believe that Mike Bowler would approve."