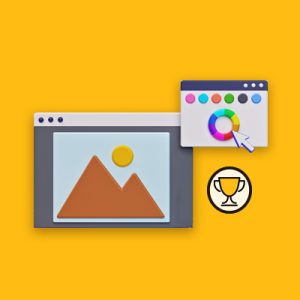 2018 Best Visual Storytelling (Larger Staff) Winner 2
Mike Stocker, Doreen Christensen and Yiran Zhu | South Florida Sun Sentinel
"Voices of Change From Parkland"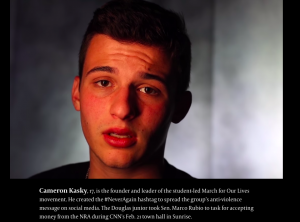 About the Entry
This year-long interactive video project gave those affected by the Feb. 14 shooting at Marjory Stoneman Douglas High School a venue to share intensely personal tales of terror, trauma, and healing. Through more than 45 on-camera interviews with survivors, students, parents, faculty, and others, the two-part series chronicles a community's pain and its hopes for the unprecedented wave of student activism born of the tragedy.
Comments From the Judges
"It was difficult to watch this without crying. The videos are not only gut-wrenching but the display is just beautiful. To get so much raw detail about this national tragedy just really drives home the work that these survivors are doing."
"'Voices of Change' is remarkable journalism. While it may seem easy–just letting the camera roll–it is not! It required relationship building by the reporter and producers, who had to persuade these remarkably diverse voices to open up…and they did.
"This is compelling, difficult-to-watch work that does an incredible service by simply making the viewer listen."