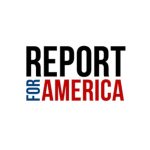 Website Report for America
Closing Date: January 30, 2023
56 Reporter Positions, Report for America 
Report for America (RFA) helps local newsrooms report on under-covered issues and communities by sending early, mid-career and experienced reporters and photographers to newsrooms throughout the country. As an RFA Corps Member Journalist, you'll be a part of a movement to strengthen communities— and our democracy—through local journalism that is truthful, fair, fearless, and smart.
We are seeking talented, service-minded journalists and photographers to join our reporting corps.  Applications are now open for 56 reporter positions.  RFA is a two-year program, with an optional third year. Each service year begins on July 10 and runs through July 9. We currently have 300 reporters and photographers in 200 newsrooms serving communities across the country.  Check out our interactive database of job openings including salary ranges, newsrooms and beats here.  Job opportunities include education reporting at Asheville Watchdog, Bowling Green Daily News,  Iowa Capital Dispatch, Minnesota Reformer, Mississippi Free Press, New Jersey Spotlight News, San Antonio Express-News, The Press Democrat, Uvalde Leader-News and WFIU/WTIU News-Indiana Public Media.  Additional beat categories include healthcare, rural communities, cities and towns, and sports reporting.  Candidates should have a minimum of 1-3 years of local news experience. Recent graduates may apply if they've had local newsroom internships or journalism leadership experience in college.
Report for America is committed to equity, diversity and inclusion in the workplace.
Application Process
To apply, complete the corps member application here. The deadline to apply is January 30, 2023.  Should you become a finalist and be slated for one or more newsroom interviews by our selection team, your application will be shared with those newsrooms.
Important Note: Please be sure to alert your two references that they will receive an email from Submittable, our application platform, with the recommendation form.  At the prompt in the application, we strongly recommend you send this form right away even before completing your application.  Your application will not advance if we don't receive your two references by February 6, 2023 – the reference deadline.
Questions?
Contact the Report for America recruitment team at recruitment@reportforamerica.org or join us for one of our virtual information sessions.  You may register for an information session here.
---
Job Seekers: Help EWA by mentioning that you found this career opportunity on EWA's website.
Employers: Looking to find the best talent in education reporting and communications? Post your employment opportunities with EWA.