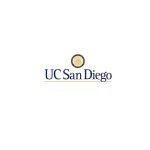 Closing Date: November 13, 2023
ASSISTANT DIRECTOR OF COMMUNICATIONS, SSPPS
UC San Diego
Hiring Pay Scale: $75,850 – $92,000/year
The University Communications Public Relations team drives strategic outreach and engagement in support of internal and external communications for UC San Diego, while also contributing to content development in collaboration with University Communications Strategy colleagues.
University Communications PR professionals are expert storytellers who utilize best-in-class internal and external communications channels to deliver the unique stories of each of the University's schools, seven colleges and medical center. The PR function drives earned media efforts by cultivating and leveraging relationships with key regional, vertical and global media to elevate the university's profile of prestige, distinction and global leadership in research, medicine, science, engineering, technology, policy, management, the arts and more. The PR team also leads communications for the university's distinguished research centers and institutes, including the Scripps Institute of Oceanography, Qualcomm Institute and leading collaborations in robotics, energy, materials discovery and design and other emerging areas.
Additionally, the University Communications PR team serves as a critical resource for communications strategy and support for staff and faculty engagement communications initiatives in support of the university's advancement, student affairs, human resources and library functions by integrating and aligning with strategic university priorities and initiatives. Crisis communications are managed through this team.
UC San Diego Skaggs School of Pharmacy and Pharmaceutical Sciences offers students an innovative and flexible curriculum leading to the Doctor of Pharmacy (Pharm.D.) degree, taught by a stellar health sciences faculty with outstanding clinical, research and academic programs. The steady-state enrollment is 280 Pharm.D. students.
UC San Diego offers pre-eminent health sciences professional education and research opportunities and is ranked among the top research-intensive universities in the nation.
The mission of UC San Diego Skaggs School of Pharmacy and Pharmaceutical Sciences (SSPPS) is to educate future pharmacists and scientists to become leaders in diverse fields, transform pharmacy and pharmaceutical sciences, and improve human health.
The Assistant Director of Communications has an exciting opportunity to build a world-class communications plan for the Skaggs School of Pharmacy and Pharmaceutical Science (SSPPS) highlighting research and education at UC San Diego.
UC San Diego SSPPS students are an integral part of the rich academic and research environment on the UC San Diego campus. Illustrating the interdisciplinary culture, UC San Diego pharmacy and medical students develop a foundation in the biomedical sciences in common classes and shared volunteer community clinical experiences. The Pharm.D. curriculum also includes basic science and professional practice classes on a campus with premier educational programs in chemistry, biology, physics and engineering. The proximity of the UC San Diego Scripps Institution of Oceanography gives pharmacy students the opportunity to consider research in marine pharmacology and drugs of the sea. As the practice of pharmacy and drug development in the pharmaceutical industry delve deeper into genomics, resources such as the San Diego Supercomputer Center at UC San Diego is central to research in pharmacogenomics, computational biology and bioinformatics.
San Diego ranks third in the nation as an engine for the development of biotechnology products. Surrounding the UC San Diego campus are numerous research and development companies devoted to biotechnology and pharmaceutical development, including many developed by or with UC San Diego faculty. UC San Diego SSPPS provides a broad-based curriculum with strong basic science, a diversity of clinical experiences and the opportunity for independent study in a variety of research and clinical settings.
The Assistant Director will serve as the primary writer and communication strategist for Skaggs School of Pharmacy and Pharmaceutical Sciences. Typical stories might include a spotlight on our amazing students, faculty or staff as well as research stories on a new discovery. The incumbent should be an experienced science writer, talented strategist and reliable collaborator. The incumbent will advise the Skaggs School of Pharmacy and Pharmaceutical Sciences on communication strategy, and collaborates regularly with other senior staff to shape, create, and develop external and internal communications to meet the school's strategic objectives. The Assistant Director will execute media relations with local, regional, national, international and trade media, devising creative story pitches and proactively seeking media placements.
While the Assistant Director will serve as the lead communicator for SSPPS they will be a part of the larger communications team and have access to a range of subject matter experts and creatives. The Assistant Director reports to the Senior Executive Director of Public Relations with a dotted line to the SSPPS Dean. This position develops communications strategies in coordination with University Communications colleagues and in sync with SSPPS objectives.
Working independently, and in consultation with the Senior Executive Director of Public Relations, the Assistant Director creates and implements strategic communications plans, works with management to develop and execute organizational communication and market branding strategy, and designs and implements information campaigns. The Assistant Director promotes a culture of equity, diversity and inclusion and acts in accordance with the principles of community, provides superior customer service to internal and external constituents, and serves as a strong facilitator and liaison to advance the mission and goals of the organization. The Assistant Director actively, deliberately and thoughtfully infuses inclusivity and diversity throughout university communications.
A cover letter is required for a complete application.
QUALIFICATIONS
Demonstrated media relations knowledge and experience placing stories in regional and national publications.
Experience or demonstrated ability to provide communications support to campus leadership or executives.
Bachelor's degree in related area and/or equivalent experience/training.
Solid skills to create, develop, and implement comprehensive long and short term strategic communications plans.
Demonstrated solid writing skills for a variety of audiences and outlets. Must have science or technical writing experience. Demonstrated ability to multi-task and complete projects quickly in a fast-paced communications environment. Ability to comprehend academic research and/or technical industry activities and to write and translate the work in a way that is understandable to the general public.
Demonstrated competency and commitment to equity, diversity and inclusion.
SPECIAL CONDITIONS
Job offer is contingent upon satisfactory clearance based on Background Check results.
Our employees enjoy competitive compensation packages and educational opportunities in a diverse, stimulating workforce.
This position is eligible for full benefits first day of hire:
a) Health/Dental/Vision Insurance.
b) Vacation/holidays (15 vacation days & 13 paid holidays a year).
c) Work/Life Balance.
d) UC Retirement Plan.
e) Pet Insurance.
For more information about UCSD Benefits visit – https://blink.ucsd.edu/HR/benefits/ and Work/Life visit – https://blink.ucsd.edu/HR/benefits/work-life/.
Job offer is contingent on successful engagement in the UC COVID-19 Vaccination program (fully vaccinated with documented proof or approved exception/deferral).
Apply Online:
http://50.73.55.13/counter.php?id=267717
To foster the best possible working and learning environment, UC San Diego strives to cultivate a rich and diverse environment, inclusive and supportive of all students, faculty, staff and visitors. For more information, please visit UC San Diego Principles of Community.
The University of California is an Equal Opportunity/Affirmative Action Employer. All qualified applicants will receive consideration for employment without regard to race, color, religion, sex, national origin, disability, age, protected veteran status, gender identity or sexual orientation. For the complete University of California nondiscrimination and affirmative action policy see: http://www-hr.ucsd.edu/saa/nondiscr.html
---
Job Seekers: Help EWA by mentioning that you found this career opportunity on EWA's website.
Employers: Looking to find the best talent in education reporting and communications? Post your employment opportunities with EWA.