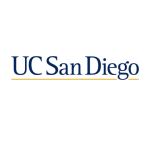 Closing Date: June 5, 2023
ASSISTANT DIRECTOR OF COMMUNICATIONS, SOCIAL SCIENCES
The University Communications Public Relations team drives strategic outreach and engagement in support of internal and external communications for UC San Diego, while also contributing to content development in collaboration with University Communications Strategy colleagues.
University Communications PR professionals are expert storytellers who utilize best-in-class internal and external communications channels to deliver the unique stories of each of the University's schools, seven colleges and medical center. The PR function drives earned media efforts by cultivating and leveraging relationships with key regional, vertical and global media to elevate the university's profile of prestige, distinction and global leadership in research, medicine, science, engineering, technology, policy, management, the arts and more. The PR team also leads communications for the university's distinguished research centers and institutes, including the Scripps Institute of Oceanography, Qualcomm Institute and leading collaborations in robotics, energy, materials discovery and design and other emerging areas.
Additionally, the University Communications PR team serves as a critical resource for communications strategy and support for staff and faculty engagement communications initiatives in support of the university's advancement, student affairs, human resources and library functions by integrating and aligning with strategic university priorities and initiatives. Crisis communications are managed through this team.
The Assistant Director of Communications, serves as a communications professional for the School of Social Sciences, providing communications support, under the working direction of the Senior Executive Director of Public Relations, the Director of Communications to the School of Social Sciences and Assistant Dean of the School of Social Sciences. The Assistant Director reports to the Senior Executive Director of Public Relations with a dotted line to the Assistant Dean of Social Sciences. This position also receives work direction from the Director of Communications in consultation with the Senior Executive Director of Public Relations. This position develops communications strategies in coordination with University Communications colleagues and in sync with the School of Social Sciences objectives.
Working both independently and in collaboration with the Senior Executive Director of Public Relations and the Director of Communications, creates and implements communications plans and projects for the School of Social Sciences. Supports executive communications needs for the dean as well as internal communications and content for the School. The Assistant Director of Communications promotes a culture of equity, diversity and inclusion and acts in accordance with the principles of community. Provides superior customer service to internal and external constituents. Serves as a strong facilitator and liaison to advance the mission and goals of the organization. Actively, deliberately and thoughtfully infuses inclusivity and diversity throughout university communications.
Performs a wide range of duties in the following areas: internal communications support, editing and writing news briefs, profiles and features for various university and school publications. Also supports writing needs for web pages and other electronic media, community outreach, marketing plans, social media, and special events. Manages department communications needs in absence of director. Works and collaborates regularly with other senior staff to shape, create, and develop communications materials to support the school's strategic communications plan and the priorities of the dean.
This is a hybrid position that will be required to be in the office three days a week and will sit in the School of Social Sciences.
Evening and weekend work occasionally required.
Please submit a cover letter for a complete application.
QUALIFICATIONS
Experience or demonstrated ability to provide communications support to campus leadership or executives.
Thorough knowledge of content management systems and / or relevant web applications used for web production and organization-specific computer application programs.
Thorough skills in understanding and effectively utilizing all news / media mediums including broadcast news, the internet, social media and other emerging technologies.
Bachelor's degree in related area and / or equivalent experience / training.
Solid skills to create, develop, and implement comprehensive long and short term strategic communications plans.
Knowledge and skills to advise and consult with management to ensure delivery of the desired message to the target and/or broad general audiences.
Solid written, verbal, interpersonal communications, active listening and political acumen skills.
Demonstrated competency and commitment to equity, diversity and inclusion
SPECIAL CONDITIONS
Job offer is contingent upon satisfactory clearance based on Background Check results.
Our employees enjoy competitive compensation packages and educational opportunities in a diverse, stimulating workforce.
This position is eligible for full benefits first day of hire:
a) Health/Dental/Vision Insurance.
b) Vacation/holidays (15 vacation days & 14 paid holidays a year).
c) Work/Life Balance.
d) UC Retirement Plan.
e) Pet Insurance.
For more information about UCSD Benefits please visit – https://blink.ucsd.edu/HR/benefits/index.html and UCSD Work/Life visit – https://blink.ucsd.edu/HR/benefits/work-life/quality-index/index.html.
Job offer is contingent on successful engagement in the UC COVID-19 Vaccination program (fully vaccinated with documented proof or approved exception/deferral).
Apply Online:
http://50.73.55.13/counter.php?id=259810
To foster the best possible working and learning environment, UC San Diego strives to cultivate a rich and diverse environment, inclusive and supportive of all students, faculty, staff and visitors. For more information, please visit UC San Diego Principles of Community.
The University of California is an Equal Opportunity/Affirmative Action Employer. All qualified applicants will receive consideration for employment without regard to race, color, religion, sex, national origin, disability, age, protected veteran status, gender identity or sexual orientation. For the complete University of California nondiscrimination and affirmative action policy see: http://www-hr.ucsd.edu/saa/nondiscr.html
---
Job Seekers: Help EWA by mentioning that you found this career opportunity on EWA's website.
Employers: Looking to find the best talent in education reporting and communications? Post your employment opportunities with EWA.