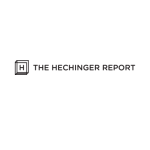 The Hechinger Report
Closing Date: December 10, 2022
Audience Engagement Editor
The Hechinger Report is seeking an Audience Engagement Editor to help us both build engagement with and grow our audience.
The Audience Engagement Editor will join a high-powered team of writers and editors, known for producing top quality education journalism and placing Hechinger stories with partner news outlets across the country. We are not a breaking-news organization; our aim is to provide deeply reported and insightful coverage of crucial issues faced by students and schools, at all education levels from early childhood to colleges and universities.
We are a collaborative newsroom distributed across the country, so the Audience Engagement Editor will need to be able to communicate well remotely with writers and editors and understand the nuances of their stories. This person will be a strong writer of promotional text for social media and newsletters, with an ability to pinpoint the heart of a subject and an aversion to jargon. The candidate should have experience with leading social media and newsletter tools, and an ability to draw insights from data analytics that can help us better understand our audience and expand it. Hechinger has its own established best practices for cultivating new audiences, but the Audience Engagement Editor will be expected to enhance those practices and develop new ones, as well as new products, if needed.
The overall goal will be to expand the impact of our journalism. This position will report to the Executive Editor and confer often with the Development Director, both based in New York.
A strong candidate will have experience using analytics and surveys; experience writing and updating copy for social media postings; knowledge of best practices with newsletters and with audience engagement strategies that are particular to individual stories, as well as those that help the entire website.
We have our offices in New York City. This position can be remote and can be based outside our headquarters.
The salary for this position will be included here when it is confirmed. The Hechinger Report is an independent nonprofit, nonpartisan organization based at Teachers College, Columbia University, and this position includes the College's comprehensive full-time benefits package, described here.  Hechinger also is committed to providing professional development opportunities to its staff.
We're sure that not all candidates will match exactly what we've written below. The Hechinger Report understands that good colleagues can come from all kinds of backgrounds. If you have skills and experiences that you think would allow you to thrive in this role, apply and tell us what you will bring to the newsroom.
Minimum Qualifications:
Three to five years' experience in journalism organizations
Practical experience with Mailchimp, EchoBox, Google Analytics, WordPress, SmartNews, Apple News, and/or similar tools
Basic familiarity with HTML, Excel/Google Sheets and Google Data Studio
Understanding of how alternative distribution partners can expand reach
Bachelor's degree or equivalent experience
Preferred Qualifications:
Three to five years' experience managing social media accounts with a demonstrable track record for success in growing a loyal audience
Expert knowledge of social media trends and best practices
Ability to fact-check news online and quickly assess fast-moving social media commentary
Experience with selecting key performance metrics for websites, newsletters and social media
Ability to meet deadlines and to prioritize among short-term and long-term projects
Interest in K-12 and higher education issues, particularly inequality and innovation
Strong writing skills with emphasis on clarity and attention to detail
Click here for more information and application instructions
---
Job Seekers: Help EWA by mentioning that you found this career opportunity on EWA's website.
Employers: Looking to find the best talent in education reporting and communications? Post your employment opportunities with EWA.