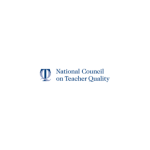 National Council on Teacher Quality (NCTQ)
Closing Date: October 15, 2023
Communications Manager (full time)
The National Council on Teacher Quality (NCTQ) is seeking a Communications Manager to help us advance our mission of ensuring every child has a great teacher through the following communications imperatives: making certain our education policy research and recommendations are compelling, and enhancing engagement with our key stakeholders (education leaders, policymakers, and advocates) to promote positive action.
This is a perfect opportunity for someone who is adept in translating complex policy analysis into clear, actionable language relevant to the target audience; savvy in leveraging social media for advocacy initiatives; and appreciates the importance of communications analytics to drive success. The individual right for this role will have a strong commitment to advancing educational equity.
Organization Description
NCTQ is on a mission to ensure every child has access to an effective teacher and that every teacher has the opportunity to become effective. Commitment to diversity, equity, and inclusion is at the core of our work. Only when we ensure that students who have been long underserved by our systems—including students of color, students from low-income backgrounds, students with disabilities and multilingual learners—have equitable access to strong teachers and great instruction will we begin to dismantle the inequities that otherwise pervade their educational experiences.
We work toward this mission by engaging three actors with the greatest influence over teacher quality: districts, states, and teacher preparation programs. We advocate for smart policies grounded in data, and we champion those who are leading the way. NCTQ has a networked action strategy that leverages multiple stakeholders (education leaders, policymakers, and advocates at the state and national levels) to ensure our research leads to action and improves student learning.
As an equal opportunity employer, we seek to hire staff that bring diverse perspectives and experiences. Our work is dynamic and fast-paced, and our staff is passionate. This position is 100% remote—just like the entire NCTQ office. There is some travel involved, including a minimum of four in-person staff retreats per year.
Job Summary
The Communications Manager will assist with NCTQ's major communications initiatives, including production of print and website products, writing content for email campaigns, and drafting press materials. For example, when NCTQ releases a new report with specific recommendations for policymakers and education leaders, the Communications Manager will work with external vendors to produce the final products (e.g., a web page with interactive data tools and/or a print-ready PDF); draft email campaigns to state education leaders, state policymakers, and peer advocacy organizations that catalyze action; and prepare press materials and social media toolkits that inspire others to help bring attention to our research.
The Communications Manager will also lead the development and implementation of NCTQ's social media strategy (from concept through execution) and engage press to make them aware of NCTQ's  resources through proactive outreach. For example, you will track reporting on teacher quality issues and share NCTQ resources that align to the topics that journalists recently covered. This person will also assist with administrative functions of the Communications team, including managing nctq.org, copyediting, and supporting analytics tracking.
The Communications Manager will report directly to the Director of Communications & Advocacy and will be a member of the Communications team led by the Chief of Strategy & Operations.
Core Responsibilities
Develop communications materials to promote engagement with NCTQ's research and recommendations: Synthesize nuanced research into concise, actionable language appropriate for each stakeholder audience; develop email campaigns to engage key stakeholders; manage the process of developing final print and web products (e.g. PDFs, HTML pages with interactive tools); draft press materials.
Establish and maintain relationships with press: Proactively engage with journalists who cover teacher quality issues to make them aware of NCTQ's resources and promote the NCTQ President for interviews.
Develop and implement NCTQ's social media strategy: Identify goals and success metrics for NCTQ's social media platforms (Twitter, Facebook, Linkedin); work with staff to identify content to elevate; write content that maintains fidelity to the research but is compelling for social platforms; leverage social media to humanize NCTQ and promote the brand.
Manage NCTQ.org: Oversee the development and maintenance of the NCTQ website, including using a data-driven strategic approach to updating website content to encourage audience engagement; implement enhancement initiatives to maximize functionality and usability of the NCTQ website.
Assist with administrative functions of the Communications team: Manage media and impact metrics tracking and maintaining NCTQ's contact list (with the support of part-time contractors). 
Required Qualifications
Bachelor's degree in journalism, communications, public relations, English, political science, or a related field
3+ years of work experience
Excellent written communication skills are a necessity. Proven ability to synthesize complex research/data into a simple, compelling key message, including a demonstrated understanding how tone, framing, and word choice directly impact the ability to engage stakeholders and affect the organization's reputation and credibility.
Demonstrated ability to segment messages and leverage different communications channels (website, social media, email campaigns, press releases) to effectively engage different stakeholders.
Proven ability to define and implement a social media strategy that helps advance an organization's advocacy goals and position the brand.
Evidence of having well-managed projects against high-standards of quality, timeliness, and with demonstrated positive outcomes.
 Attributes of a Successful Candidate
Attitude/Approach: Committed to excellence, and eager to constantly learn and grow. Highly motivated, results oriented, and able to complete tasks efficiently in a fast-paced environment. Ability to stay cool and collaborative under pressure. Belief in NCTQ's mission.
Team player: As a small organization, NCTQ thrives when we work together as a team to complement each other's strengths, promote dialogue and discussion around our communications and advocacy strategy to make it better, and generate solutions and ideas together.
Creative and solutions oriented: Is able to zero in on the essence of a problem and devise solutions.
Extremely organized & strong project management skills: Builds short term and long term project timelines and stays on top of multiple projects, plans backwards, and anticipates obstacles.
Technical Skills: Proficiency in Microsoft Office, Google Suite, Adobe Creative Suite, and email service providers necessary. Experience in the following a plus: Airtable, Buffer, Canva, Google Ads, Google Analytics, MailChimp, and HTML and/or graphic design.
Salary and Benefits
We offer competitive compensation commensurate with experience and an attractive benefits package including full health care coverage, paid vacation, wellness days, and retirement matching contribution policy.
Our remote work environment is bolstered by virtual and in-person opportunities to connect. We hold bi-weekly staff meetings, social gatherings (remote and in-person), and quarterly in-person retreats to keep our team connected and thriving. We offer stipends to assist with office supplies and cell/internet expenses.
Apply Now!
To apply, please submit materials via our online application system by October 15, 2023. Applications will be reviewed on a rolling basis.
---
Job Seekers: Help EWA by mentioning that you found this career opportunity on EWA's website.
Employers: Looking to find the best talent in education reporting and communications? Post your employment opportunities with EWA.