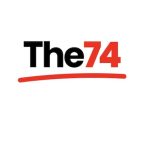 Closing Date: December 20, 2023
Director of Audience and Growth 
The 74 is seeking a Director of Audience and Growth to lead our efforts in expanding our newsroom's reach, following and impact. This senior role requires a strategic thinker with a deep understanding of audience engagement, analytics and growth strategies. The Director of Audience and Growth will manage the critical intersection between the publication's news content and its audience, editorial partners and membership program. Working closely with the organization's business and newsroom leads, the Director of Audience and Growth will provide daily management of The 74's distribution system across its syndication partners; develop and manage social media strategies; guide and supervise the organization's membership program; manage traffic and engagement reporting for key sponsors; and initiate new efforts to expand audience reach and brand impact.
The ideal candidate will have a deep understanding of web engagement and traffic analytics, and an ability to channel that data towards driving deeper reader relationships and propelling audience growth. At The 74, we think about impact differently. The ideal candidate for this role is someone who is deeply interested in looking beyond traditional, and sometimes outdated, metrics and who is excited to identify new ways of assessing impact. In the coming years, the person in this role will help us to expand our thinking and extend our portfolio of metrics beyond the baseline of shares, mentions and pageviews.
As are many roles at The 74, the position of Director of Audience and Growth is both a strategic and tactical role, requiring 30,000-foot thinking as well as hands-on implementation. The goals are similarly broad and specific. The person in this position will aim to grow our audience among all potential readers on multiple platforms and to convert them into return visitors, members and newsletter subscribers.
In addition to overseeing audience growth, the Director will help strategize ways of deepening engagement with readers through innovative presentations and social media tactics. The Director will work with The 74's art and creative teams to ensure that the website, social channels, newsletter and all other relevant media channels are optimized to deliver on audience and engagement strategies.
RESPONSIBILITIES
Analyze The 74's traffic, engagement and impact data to determine audience habits, and create strategies around that data to drive audience growth and engagement.
Work with The 74's creative team to strategize and devise new and unique measures of impact.
Experience and deep understanding of analytics tools like Google Analytics 4, Chartbeat, Youtube Studio, Parse.ly, SocialFlow, Mailchimp, GlueLetter, etc.
Develop strategies alongside the publisher for optimizing distribution with syndication partners like Apple News, Flipboard, etc.
Pitch stories to and maximize relationships with syndication partners.
Collaborate with a team responsible for audience development, content promotion, and social media engagement.
Monitor key performance metrics, such as website traffic, social media reach, and user engagement, and develop strategies for growth.
Collaborate with editorial, marketing, and fundraising teams to ensure a cohesive approach to audience engagement.
Work with The 74's technology director and relevant members of the newsroom to optimize The 74's current and future newsletters to meet the multiple goals of attracting new subscribers, increasing click-thru rates and converting subscribers to members.
Strategize with The 74's leadership team on ways to grow audience, including reach, depth of reader engagement, subscribers, and membership
Strategize with The 74's publisher on ways to increase awareness and engagement with The 74 among influential figures in various spheres of education, including practitioners, advocates, lawmakers and policy-makers.
Work with The 74's publisher and the News Revenue Hub on strategies to better use The 74's website, its newsletter and its syndication partners to gain new members.
Participate in senior newsroom discussions and brainstorming sessions about editorial projects at the ideation stage.
Work with others in the newsroom on new approaches to social media content.
Develop relationships with audience/growth leaders at other nonprofit publications to benefit from their experience and to develop best practices for The 74.
Help The 74's leadership team develop and manage relationships with other news organizations with an aim toward developing new distribution channels.
Be a creative, innovative and thoughtful ideator of multimedia distribution, team management, and impact reporting.
QUALIFICATIONS
5+ years of experience steering audience development and/or social media strategy, preferably in a digital news environment
Strong writing and editing skills, attention to detail, and comfort working in a breaking news environment
Strong communication skills, including ability to translate analytics and patterns on social into insights and recommendations for both editors and sponsors
Comfort managing relationships with external newsroom partners, both editorial and financial
A collaborative attitude and eagerness to work in partnership with other top managers and newsroom leaders
Management experience
Self-starter comfortable in an entrepreneurial environment
A passion for education or policy journalism is a plus
DETAILS:
Generous salary, benefits package, 401k match, and vacation/holiday calendar (including 15 days of PTO and a paid summer and winter recess)
Location: Flexible, reporting into NYC-based manager. (We offer a flexible work environment with access to shared office space in our New York City headquarters, as well as shared office spaces in most major American cities, and the ability to work from home. Preference may be given to NYC-area candidates who can meet more regularly with their assigning editors)
The 74 is committed to equal employment opportunities for all applicants and employees and encourages people of all races, colors, national origins, ancestries, creeds, religions, genders, ages, disabilities, veteran statuses, sexual orientations, and marital statuses to apply.
Please submit your resume to careers@the74million.org.
About The 74
The 74 Media is an award-winning nonprofit education news site covering education in America. In the United States, less than half of our students can read or do math at grade-level, yet most education coverage and debate fails to focus on the kids who are being left behind, the barriers to increasing student achievement, and what's working for students and families. Our mission is to lead an honest, fact-based conversation about how to give America's 74 million children under the age of 18 the education they deserve.
The 74's coverage enjoys extensive reach, thanks to our strong, strategic social media presence, our syndication on such mass-audience platforms as Apple and Yahoo News, and our ongoing editorial partnerships with publications such as The Texas Tribune, Fast Company, Axios and The Guardian. Our newsroom consists of 19 editors, reporters and videographers along with a network of a dozen standing contributors. In addition to daily news coverage, we also publish a robust opinion page and are known for long-form enterprise features, in-depth investigations, short-form documentaries and informational explainers. Beyond the newsroom, we have published multiple books, launched numerous microsites targeting specific topic areas, and hosted/moderated more than 100 education events across the country.
---
Job Seekers: Help EWA by mentioning that you found this career opportunity on EWA's website.
Employers: Looking to find the best talent in education reporting and communications? Post your employment opportunities with EWA.