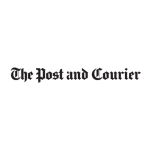 Closing Date: June 5, 2023
Education Lab Editor
The Post and Courier, winner of the 2015 Pulitzer Prize for Public Service and a Pulitzer finalist four times over the past decade, is looking for the next leader of its Education Lab – a talented group of journalists dedicated to changing public education in South Carolina for the better.
We deeply value our relationship with our readers, and we believe in the old-school idea that investing in our journalism will lead to more readers and more revenue. Our community has taken notice. Charitable donations to our nonprofit journalism fund have underwritten the Education Lab, which uses qualitative and quantitative data to build a baseline understanding of public education in South Carolina.
The Education Lab, which launched in September 2021, is a watchdog unit investigating systemic education problems in South Carolina through daily news reporting, short-term enterprise work, in-depth feature pieces, large-scale data projects and investigative series. The team also produces solutions-oriented journalism along with Bright Spots, an ongoing series that explores the successes of teachers, schools and districts across the state.
Five focus areas will guide the team's reporting in the coming year:
Accountability for all public education funds
Expanded access to preschool
Actionable data that's accessible to the public
Accountability of leadership
Value teachers through pay, support and respect
https://www.postandcourier.com/education-lab/5-issues-the-post-and-courier-education-lab-plans-to-cover-in-2023/article_ecbc8452-aedc-11ed-809b-db528b8b0835.html
Here are some examples of work from the Education Lab team:
https://www.postandcourier.com/education-lab/support-and-care-how-florence-1-went-from-ranking-43rd-in-graduation-rate-to-3rd/article_74b06e62-7041-11ed-94ee-67dfa66573fc.html
https://www.postandcourier.com/education-lab/states-last-ditch-effort-to-save-allendale-schools-is-a-success-but-for-how-long/article_a0b22952-4a2f-11ed-8e47-53b2b4cbc75e.html
https://www.postandcourier.com/education-lab/newsmaker-of-the-year-teachers/article_c62ca556-62a7-11ec-9d0d-23daed7beb10.html
The next editor will focus on strategy, managing the team and community engagement, with the occasional opportunity for reporting and writing.
The ideal leader for this award-winning team will embrace the vision of the project and be driven to make a difference in public education, using our Ed Lab dashboard and other metrics to measure success. The editor will be involved with Ed Lab engagement events and activities held around the state regarding our coverage. The editor also will be included in donor engagement events to discuss our vision and work as well create a quarterly report to keep donors informed about the Education Lab and its progress.
Before you apply, here's what we will expect from qualified applicants:
3 to 5 years of experience as an editor.
Demonstrated ability to lead a reporting team and produce journalism of the highest caliber.
A commitment to fostering watchdog and enterprise reporting.
A passion for the importance of every student's access to quality education.
The ability to analyze complex systems and data to inform and drive deeper reporting.
Examples of clear, direct writing that can make difficult topics easy for readers to understand.
Newsletter and/or podcast experience is a plus.
The Post and Courier is one of the few independent, family-owned papers left in the United States. Our local owners have deep roots in the community and care deeply about this newspaper and its reputation. We are based in Charleston, but have newsrooms and reporters around the state in Columbia, Greenville/Spartanburg, Hilton Head/Beaufort County and Myrtle Beach/Georgetown, with more to come.
The Post and Courier is an equal opportunity employer, and we strongly encourage candidates from all backgrounds to apply.
If you think you fit the bill, send a resume, a cover letter and at least 3-5 samples of work you or your team has produced to Executive Editor Autumn Phillips at aphillips@postandcourier.com
---
Job Seekers: Help EWA by mentioning that you found this career opportunity on EWA's website.
Employers: Looking to find the best talent in education reporting and communications? Post your employment opportunities with EWA.