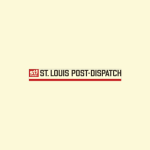 Closing Date: December 15, 2023
Education Reporter
St. Louis Post-Dispatch, 901 N. 10th St., St Louis, Missouri
United States of America        Req #16884
The St. Louis Post-Dispatch is looking for a hard-charging reporter to help us cover the rapidly changing field of education. You will help with our team's coverage of St. Louis city schools and higher education. But the primary focus will be on suburban school districts, with wide-ranging coverage of the people, issues and controversies shaping education in local communities. We expect a mix of breaking news, enterprise stories and investigations, with features mixed in when warranted. School boards across our region are changing, and some districts have seen a dramatic rise in parental involvement. Cultural issues and clashes, meanwhile, have become almost routine. We want a reporter who is adept at quickly filing a story about a key decision but also able to spot the big picture. We want you to take readers behind the curtain and reveal the people shaping decisions, why certain trends are emerging in schools and how they're affecting children. You will cover the policy makers, the administrators, the parents and the students. Two to four years of experience in a professional news organization is a plus. Please include 6-8 writing samples when you apply.
Why Join Us?
Lee Enterprises offers competitive wages in a dynamic, interesting work environment with career growth opportunities. We offer an extensive benefit program that can be personalized to your needs. Our benefit program includes medical, dental, vision, short and long-term disability, company provided life insurance and supplemental life insurance. In addition, we offer a 401K retirement plan with company match. We also offer generous paid time off to allow the flexibility to balance personal life and work. This includes paid parental leave for new parents.
Lee Enterprises is a major subscription and advertising platform and a leading provider of local news and information, with daily newspapers, rapidly growing digital products and nearly 350 weekly and specialty publications serving 74 markets in 26 states. Year to date, Lee's newspapers have an average daily circulation of 1.0 million, and our legacy websites, including acquisitions, reach more than 34 million digital unique visitors.
Lee Enterprises is proud to be an equal opportunity employer. We are committed to attracting and retaining a workforce whose diversity reflects the communities we serve. Lee embraces change, and we recognize that we must create and maintain a culture of fervent inclusion. For more information about Lee, check us out at www.lee.net.
We are focused on building a diverse and inclusive workforce. If you are excited about this role but do not meet 100% of the qualifications above, we encourage you to apply here:
https://us232.dayforcehcm.com/CandidatePortal/en-US/leeenterprises/Posting/View/23109
---
Job Seekers: Help EWA by mentioning that you found this career opportunity on EWA's website.
Employers: Looking to find the best talent in education reporting and communications? Post your employment opportunities with EWA.