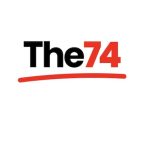 Closing Date: June 13, 2023
Education Reporter 
The74Million.org is seeking an experienced, ambitious and creative reporter to join our award-winning national newsroom and help us expand our wide-ranging coverage of students, school equity, district finances, state policy, innovations and post-pandemic learning recovery.
We're looking for an education reporter with an eye for identifying new storylines and noteworthy breakthroughs ahead of the competition, a journalist who aspires to make an impact and is able to juggle daily news with second-day features and smart enterprise stories for a growing national audience of mainstream readers. They know how to use public records laws and develop sources to break news and fuel long-range investigations. They are seasoned observers of the beat who can see beyond the latest buzz to find the more important signals buried in the noise, helping readers understand the broader causes, context and consequences of the day's headlines.
Given the colliding issues of COVID learning losses, partisan school board fights, the rise of artificial intelligence and a looming fiscal cliff for so many schools that have experienced enrollment losses, we are also looking for a reporter who is nimble and comfortable with pivoting quickly to follow the unpredictable storylines that may emerge during the 2023 school year and beyond. From tutoring and learning recovery to widening classroom achievement gaps, the mental health crisis, the redefining of high school, post-pandemic policies and accountability systems, we are quickly realizing that school districts and education leaders will be dealing with the aftermath of this crisis for a decade to come. We'll be there to cover it all.
Beyond these evolving pandemic storylines and this coverage of state and federal policy, the reporter will play a key role in steering our national coverage of equity, innovations and "whole child" policies, spotlighting areas where students are being left behind as well as forward-thinking educators and institutions that are improving the status quo. As part of our growing national team, this reporter will also collaborate with top editors in researching geographies and school systems that can be used as focal points for our core coverage of timely developments and important trends. (This will frequently include coverage of compelling issues in America's 10 biggest districts)
In addition to your resume, please send along 5-10 of your top published clips to careers@the74million.org
Who are you? 
A proven journalist who demonstrates a growing ability to write for national audiences and can enthusiastically commit to both chasing the story and perfecting their writing craft.
Comfortable balancing daily breaking news with longer-form enterprise and feature reporting
Self-starter comfortable in an entrepreneurial environment and detail-oriented manager of beat development, daily deadlines and larger projects.
Journalist able to cover a wide range of topics that may play out in different states or affect different major school districts over a short time period.
Effective team member able to collaborate with senior writers, web producers and videographers to produce impactful, visually compelling journalism.
Digital enthusiast well versed in using social media as a sourcing tool and to engage and develop their audience.
Comfortable in a dynamic, always-changing digital news environment; able to adapt.
Eager promoter of their work, as well as their colleagues, who seeks to establish themselves as a regular participant in the daily online education discussion through social followings, media appearances and industry panels.
Qualifications & Requirements
Bachelor's degree in journalism, communications, public policy, or other related field
At least 2-3 years of experience as a reporter, with special weight given to reporting on educational equity or solutions, or past experience on national features
Comfortable working with data, research, and reports
Exceptional written and oral communication skills
Outstanding organizational and time management skills with high attention to detail
Proactive problem solver who is able to self-direct and prioritize among competing goals and can route feedback to editors to flag problems and improve processes
Strong work ethic coupled with an enthusiastic and passionate approach to the work
Professionalism, collegiality, and diplomacy
Strong follow-up and follow-through skills, with a focus on final, published pieces
Models The 74's values and editorial mission at all times, and our commitment to the vital role independent, credible journalism plays in the health of our democratic institutions
Details 
This is a full-time position with a title of Staff Reporter or Senior Reporter, and a salary/benefits package in the range of $53,000 — $90,000, commensurate with experience.
Generous vacation and holiday calendar, including 20 days of PTO and a paid summer and winter recess.
Location: Flexible, reporting into a NYC-based editor. (We offer a flexible work environment with access to shared office space in our New York City headquarters, as well as shared office spaces in most major American cities, and the ability to work from home. Preference may be given to NYC-area candidates who can meet more regularly with their assigning editors)
The 74 is committed to equal employment opportunities for all applicants and employees and encourages people of all races, colors, national origins, ancestries, creeds, religions, genders, ages, disabilities, veteran statuses, sexual orientations, and marital statuses to apply.
In addition to your resume, please send along 5-10 of your top published clips to careers@the74million.org.
About The 74
The 74 Media is an award-winning nonprofit education news site covering education in America. In the United States, less than half of our students can read or do math at grade-level, yet most education coverage and debate fails to focus on the kids who are being left behind, the barriers to increasing student achievement, and what's working for students and families. Our mission is to lead an honest, fact-based conversation about how to give America's 74 million children under the age of 18 the education they deserve.
The 74's coverage enjoys extensive reach, thanks to our strong, strategic social media presence, our syndication on such mass-audience platforms as Apple and Yahoo News, and our ongoing editorial partnerships with publications such as The Texas Tribune, Fast Company, Axios and The Guardian. Our newsroom consists of 19 editors, reporters and videographers along with a network of a dozen standing contributors. In addition to daily news coverage, we also publish a robust opinion page and are known for long-form enterprise features, in-depth investigations, short-form documentaries and informational explainers. Beyond the newsroom, we have published multiple books, launched numerous microsites targeting specific topic areas, and hosted/moderated more than 100 education events across the country.
---
Job Seekers: Help EWA by mentioning that you found this career opportunity on EWA's website.
Employers: Looking to find the best talent in education reporting and communications? Post your employment opportunities with EWA.