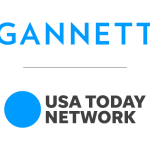 Closing Date: November 5, 2023
Education Reporter
Education has become one of the most polarizing, politically charged issues in much of America and in Oklahoma in particular.
What books belong in our school libraries? What history should our kids be taught? How much should our teachers be paid? Who is taking over our school boards, and why? Should the public pay for religious schools?
The Oklahoman/oklahoman.com part of the USA TODAY NETWORK, is looking for an experienced education reporter to explore the myriad questions and controversies coursing through our state. The right candidate is a gifted writer who can explain to our readers how the intersection of education policy and politics is filtering down to the classroom, and who can provide national context to the issues playing out here.
The position requires balanced and thoughtful reporting on the experiences of students, families, and teachers in Oklahoma City and across the state. The education reporter will also keep a watchful eye on our higher education system. Oklahoma consistently ranks near the bottom of national rankings in student performance. A great education reporter doesn't just expose problems but also examines possible solutions. What states and urban areas are doing it right, and how can their lessons translate here?
The education reporter — who will juggle quick-turn news stories and enterprise pieces. The reporter will work closely with the politics team to keep a sharp eye on education issues during legislative sessions and in races for state and federal elected offices, and in major court cases in Oklahoma and before the U.S. Supreme Court. This reporter will also be pulled into other assignments as news dictates.
The position is based in Oklahoma City, home to an NBA team, a vibrant food and culture scene and a great downtown. Come join us.
Responsibilities: 
Work toward becoming the community's leading voice in education reporting.
Connect with the community through storytelling.
Provide thoughtful analysis of complex issues.
Work with your editor to evaluate what's working and what's not and develop ongoing plans to better reach audience needs.
Collaborate with photographers to provide all appropriate elements for stories. Capture basic photos and video as needed.
Promote personal brand, the brands of colleagues and the institutional brand.
Provide great customer service, helping readers find answers and solutions.
Requirements:
Bachelor's or master's in communications, journalism or an equivalent combination of education and experience.
At least two years of professional journalism experience.
High-level writing, communication and time management skills.
Demonstrated ability to work well on deadline.
This role requires a valid driver's license, reliable transportation, and the minimum liability insurance required by state law.
Employment is contingent on passing a pre-employment, post-offer drug screen, motor vehicle record check and background check.
Application Instructions:
We are eager to learn more about you and how you fit this role. When you apply, don't limit your upload to a resume; show us what you've done. To do so, put together a single document file that includes the following, in this order:
Your resume – one to two pages.
A cover letter that outlines how you would approach the job.
Links to 3-6 online samples of your work. Show us what you've produced or had a hand in that best reflects what you can do in your desired role.
It is important that these items be assembled into a single document and uploaded in PDF format.
#Newsgnt
#LI-NC1
---
Job Seekers: Help EWA by mentioning that you found this career opportunity on EWA's website.
Employers: Looking to find the best talent in education reporting and communications? Post your employment opportunities with EWA.