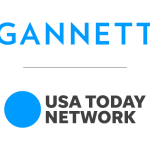 Website Citizen Times
Closing Date: February 28, 2023
Education Reporter II
Asheville, NC, USA Req #26011
Gannett Co., Inc. (NYSE: GCI) is a subscription-led and digitally focused media and marketing solutions company committed to empowering communities to thrive. With an unmatched reach at the national and local level, Gannett touches the lives of millions with our Pulitzer-Prize winning content, consumer experiences and benefits, and advertiser products and services.
Our current portfolio of media assets includes USA TODAY, local media organizations in 46 states in the U.S., and Newsquest, a wholly owned subsidiary operating in the United Kingdom with more than 120 local news media brands. Gannett also owns the digital marketing services companies ReachLocal, Inc., UpCurve, Inc., and WordStream, Inc., which are marketed under the LOCALiQ brand, and runs the largest media-owned events business in the U.S., USA TODAY NETWORK Ventures.
To connect with us, visit www.gannett.com. 
The Citizen Times/citizen-times.com, part of the USA TODAY NETWORK is seeking an education reporter eager to write impactful, solution-oriented K-12 stories that will help to make our communities stronger.
The education beat is one of our key topics. The reporter will cover the Asheville City Schools district and the larger Buncombe County Schools district. This reporter will be expected to write both quick turn stories on the education news of the day, including coverage of school board meetings, as well as more in-depth enterprise stories and longer-term investigations.
Education coverage does not center on test scores or school events although those are part of the picture, but rather serves a watchdog role focused on student academic and social wellbeing and education policy. Adaptability is essential. We need a reporter who is adept at source development and comfortable speaking with students as well as parents, teachers, bus drivers and school administrators.
Equity and inclusion are central to our reporting and we need a reporter who shares the mission of including the vast array of viewpoints in our communities, including a diversity of ages, genders, races, religion, physical and mental abilities and religions.
We need a reporter who isn't afraid to ask the hard questions and doesn't settle for limits set by school districts' PIOs. Experience with public records requests, deciphering contracts and working with databases is preferred.
Some of the issues we have covered recently include the closure of a primary school ostensibly due to budget shortfall, the first-ever elected school board for the city of Asheville, historic levels of teacher and staff vacancies and dissatisfaction with pay and working conditions, sexual assaults and hazing and increased security at schools.
Coverage of private schools and higher education may be required on occasion.
Asheville, North Carolina, is a vibrant community in the heart of the beautiful Blue Ridge Mountains and is home to some of the nation's best mountain biking, hiking and kayaking. It's also known as a top restaurant destination, has a thriving arts scene and boasts dozens of craft breweries.

Responsibilities:
·Work toward becoming the community's leading voice in area of expertise.
·Connect with the community through storytelling.
·Provides thoughtful analysis of complex issues.
·Work with a content coach and digital partners to evaluate what's working and what's not and develops ongoing plans to better satisfy audience needs.
·Collaborate with photographers to provide all appropriate elements for stories. Captures basic photos and video as needed.
·Promote personal brand, the brands of colleagues and the institutional brand.
·Provide great customer service, helping readers find answers and solutions.

Requirements:
·College degree in communications, journalism or related field or equivalent combination of education and experience.
·At least two years of reporting experience in a daily newsroom. Previous education reporting experience preferred.
·Strong communication skills, news judgment and headline-writing ability.
·Strong interpersonal skills, including empathy and compassion.
·Proficiency on social media platforms; including but not limited to Facebook, Twitter, Instagram and Reddit and experience engaging readers in this public space.
·Energetic self-starter and a fast thinker who can spot stories that matter.
·Experience shooting and editing photos and video on an iPhone.
·Ability to multitask and excel in a fast-paced environment under intense deadline pressure.
·Ability to work collaboratively and efficiently with a team of journalists.
·Strong writing, spelling and grammar skills and knowledge of AP style.
·Command of media law and principles of ethical conduct.
·This role requires a valid driver's license, reliable transportation, and the minimum liability insurance required by state law.
·Pre-employment background check and urinalysis drug screen required.

When you apply, let us know how you fit this role and show us what you've done. To do so, put together a single document file that includes:
·Your resume – one to two pages.
·A cover letter that outlines how you would approach the job.
·Links to three to six online samples of your work. Show us what you've produced or helped produce that best reflects what you can do in your desired role.
It is important that these items be assembled into a single document and uploaded in PDF format. Completing these steps will ensure that your application receives the highest consideration.
Gannett Co., Inc. is a proud equal opportunity employer committed to building and maintaining a diverse workforce. As such, we will consider all qualified applicants for employment and do not discriminate in connection with employment decisions on the basis of an applicant or employee's race, color, national origin, ethnicity, ancestry, citizenship status, sex, gender, gender identity, gender expression, religion, age, marital status, personal appearance (including height and weight), sexual orientation, family responsibilities, physical or mental disability, medical condition, pregnancy status (including childbirth, breastfeeding or related medical conditions), education, genetic characteristics or information, political affiliation, military or veteran status or other classifications protected by applicable federal, state and local laws in the jurisdictions where Gannett employs employees. In addition, Gannett Co., Inc. will provide applicants who require a reasonable accommodation, as a result of an applicant's disability or religion, to complete this employment application and/or any other process in connection with an individuals' application for employment with Gannett Co., Inc. Applicants who require such accommodation should contact Gannett Co., Inc.'s Recruitment Department at Recruit@gannett.com.
---
Job Seekers: Help EWA by mentioning that you found this career opportunity on EWA's website.
Employers: Looking to find the best talent in education reporting and communications? Post your employment opportunities with EWA.