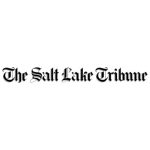 Website Salt Lake Tribune
Closing Date: February 28, 2023
Education Reporter 
The nonprofit Salt Lake Tribune is searching for a reporter who will cover K-12 schools in a rapidly growing and diversifying state that routinely has the lowest per-pupil funding in the nation. Utah is home to 41 districts and charters with more than 650,000 students, concentrated along the urban Wasatch Front.
You will pursue news of interest and impact from individual schools to the newly partisan state Board of Education, which sets policy systemwide. You will track how schools are helping students catch up after academic setbacks during the peaks of  the COVID-19 pandemic. You will share the goals and concerns of students, parents, teachers, administrators and other stakeholders, from funding to cultural clashes over curriculum and the classroom environment.
You will look to hold school and school board officials to account and should have experience with analyzing data as well as in filing open records requests.
We are looking for a reporter who understands the opportunity to publish quick-turnaround pieces as well as longer-term efforts. You will story-plan with your editor and be flexible moving where the reporting takes you.
You should be comfortable in a collaborative setting, co-bylining stories with other reporters and working with visual journalists and digital team members. You will also look for opportunities to root Tribune education reporting in solutions, helping districts and families throughout the state learn from others.
You must have a strong grounding in journalism ethics and a proven ability to build reader loyalty and engagement through public service journalism. And you must seek to understand every day what is important to education stakeholders in Utah as you look to shape your reporting efforts.
Responsibilities and skills:
Writing news stories on tight deadlines with clarity, accuracy and compelling storytelling. Knowledge and use of AP style.
A strong dedication to diversity in storytelling and to development of a broad range of sources.
Ability to match the journalism with the optimal format, including Q&As, features, enterprise, video, etc.
Maintaining a schedule that allows for both quick-turn stories and the ability to work on longer-term projects.
Mastery of social media – both as a news gathering tool and as a way to push the news out quickly and build our audience, as well as your own brand.
Understanding audience data – which of your stories are resonating with readers and which are not? Working with other newsroom leaders to determine best practices moving forward.
Write and report on a continuous-news cycle, publishing to digital platforms as well as print.
Seeking support to determine best digital tools for conveying news to readers in varying circumstances.
Engage the public: Present events, news coverage and enterprise/public service reporting in a manner in which readers understand the need for action/involvement.
Participate in training sessions offered and seek learning opportunities.
Benefits
Health, dental and vision insurance.
401(k) with company match.
Family leave.
Cellphone stipend.
About The Salt Lake Tribune
The Salt Lake Tribune is a community-owned nonprofit, having become the nation's first legacy newspaper to make this transition. Based in Salt Lake City, The Tribune is a two-time Pulitzer winner that prides itself on aggressive watchdog reporting.
Utah offers unparalleled outdoor recreation opportunities in the Wasatch Mountains and the national parks such as Zion and Arches. Salt Lake City is home to a vibrant arts scene, a growing group of quality restaurants and the Utah Jazz.
We are proud of the work we do and we are proud of our newsroom culture. This is a collaborative, energetic organization constantly seeking ways to improve. The Tribune is an inclusive employer and is striving to continue diversifying our staff. We encourage people of all backgrounds to apply.
How to apply
Please send a cover letter and a resume to Sheila McCann at srmccann@sltrib.com. Include examples of past work.
---
Job Seekers: Help EWA by mentioning that you found this career opportunity on EWA's website.
Employers: Looking to find the best talent in education reporting and communications? Post your employment opportunities with EWA.