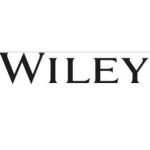 Wiley
Closing Date: December 31, 2022
Open Until Filled
Higher Education Newsletter Editor
Position Description:
Location: Remote – United States
Hours: Part time, Contract
Our mission is to unlock human potential. We welcome you for who you are, the background you bring, and we embrace individuals who get excited about learning. Bring your experiences, your perspectives, and your passion; it's in our differences that we empower the way the world learns.
About the Role:
The Newsletter Editor is a part-time role responsible for the successful delivery of two 12-page monthly newsletters, The Successful Registrar and Enrollment Management Report, featuring original reporting and articles about enrollment management and the Registrar's Office for higher education. The audience for these publications are professionals working in admissions/enrollment management and in the Registrar's Office on college and university campuses in the United States. Articles should provide best practices tips and theory to practice techniques, highlighting the interesting and relevant work being conducted in these offices around the country to deliver insight, and benefit for practicing professionals.
The Newsletter Editor will own the content planning, writing, editing, production, and publication cycle for these two newsletters. This includes managing costs, schedules, and a stable of freelance and submission writers, maintaining partnerships with relevant professional societies and organizations to increase newsletter visibility, and ensuring the quality of the final newsletters.
The Newsletter Editor can expect to write between 4-7 pages of new content for each publication per month. Both publications share relevant content and audiences, and the Editor can strategically cross-publish content between the two newsletters as he or she sees fit. Every month, the Newsletter Editor will be responsible for:
Writing short news briefs relevant to both publications.
Writing/sourcing a cover story (around 1,800 words) and shorter articles (700-1500 words) for each publication.
Developmentally editing columnist articles and submitted articles.
Sourcing, conducting, and writing up a one-page interview with a practitioner in the field of either enrollment management/admissions or the Registrar's Office.
The Newsletter Editor is a contract position accountable for the entire lifecycle of the two publications.
How you will make an impact:
Establish a monthly content calendar for two 12-page newsletters months in advance of publication.
Maintain the contracts and copyright transfer agreements of freelance writers.
Write a variety of articles: long-form articles, conference coverage, leadership profiles, and news/research briefs. Editors are responsible for writing about 50% the content of monthly newsletters, and sourcing the rest of the content from a variety of sources, including regular columnists, submitted articles, and other newsletter publications.
Own Wiley partner relationships relevant to the newsletter publications: managing production cycle; liaising with marketing; fielding questions from subscriptions.
Oversee the production cycle of each newsletter, from sourcing content through preparation for production handoff through copyedits, proof review, and publication.
Attend at least one conference per year to gather content for the newsletters, establish newsletter presence, and engage in marketing initiatives to bolster newsletter profile.
Solicit articles for publication from relevant subject matter experts, and maintain high-level contact with authors throughout the content creation phase, provide information about publication guidelines, and work with authors to developmentally edit articles to meet publication standards.
Adhere to tight production deadlines that include 24-hour turnaround of copyedits and approving proofs of the newsletters before they go to print.
The ideal candidate will have:
Knowledge and understanding of the workings of higher education (particularly admissions, enrollment management, financial aid, and the Registrar's Office).
A strong understanding of journalism best practices and ethics, with at least five years of experience writing for monthly publications.
At least two years of experience editing work of other writers for publication.
A blend of self-directed deadline management, as well as an ability to meet publisher-driven quick deadlines.
Compensation:
Monthly stipend of $2,800
Annual budget for freelancers/sourced content
Annual travel reimbursement budget
Please email a cover letter, describing your qualifications for the position; your résumé; and 3-5 relevant clips to hsutton@wiley.com.
---
Job Seekers: Help EWA by mentioning that you found this career opportunity on EWA's website.
Employers: Looking to find the best talent in education reporting and communications? Post your employment opportunities with EWA.