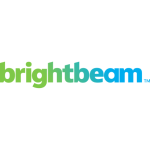 Brightbeam
Closing Date: December 31, 2022
Open Until Filled
Managing Editor / Senior Writer
Position Description:
WELCOME TO BRIGHTBEAM!
Brightbeam is a nonprofit network of education influencers demanding a better education and a brighter future for every child. Using the power of communications and media, we shine a light on communities that challenge decision-makers to provide the learning opportunities all children need to thrive. We help strong voices tell powerful stories that unite and move their communities to action. Brightbeam amplifies these stories through a variety of digital platforms, including Education Post, that spotlight education issues locally and nationally. We also partner with on-the-ground initiatives, projects or organizations that align with our mission. To learn more, visit brightbeamnetwork.org.
Brightbeam offers a fast-paced and dynamic workplace where individuals are honored and valued for their unique strengths, perspectives and backgrounds. We strive to be a democratic, mutually supportive and energized team of self-motivated nonprofit professionals dedicated to making a difference for children. Brightbeam provides competitive salaries and excellent benefits, including a 3% employer match to your retirement fund with no match required. Brightbeam is a virtual organization and this position is based in a home office anywhere in the United States.
To apply, please send a resume and cover letter to jobs@brightbeamnetwork.org. The salary range for this position is: $80k – $95k, commensurate with experience.
JOB DESCRIPTION
We are seeking a talented and energetic Managing Editor/Senior Staff Writer who can handle day-to-day newsroom management while tackling breaking news and enterprise projects as needed in our small but mighty shop!The Managing Editor / Senior Staff Writer reports to the Partner, Editorial and is a key contributor to brightbeam's content strategy. This position will work closely with brightbeam staff as well as freelance writers to ensure that our content drives people to demand a better education for the students we aim to serve.
This role requires a high level of autonomy, entrepreneurship, and knowledge of the education landscape. Most importantly, this person is passionate about the need for improving public education, and optimistic that we can make a difference by providing the field with authoritative journalism and insightful commentary.
ROLES & RESPONSIBILITIES
In collaboration with brightbeam's Partner, Editorial, set a yearly editorial calendar and develop story budgets.
Manage day-to-day editorial production and deadlines.
Work with reporters, both in-house and freelance, from pitch to publication, to deliver engaging and authoritative content.
Oversee contract management and deliverables of freelance writers, photographers and designers (possibly also freelance editors as needed).
In collaboration with the Partner, Editorial and the Partner, Digital, review content from brightbeam's editorial/policy partners and incorporate it into story budgets.
In collaboration with the Partner, Editorial, write monthly Ed Post Insight newsletter, and edit weekly newsletter.
Report/write breaking news, as needed. Serve as lead writer on 1-2 special projects per year.
Stay informed and up-to-date about education policy and politics, best instructional practices and how other domestic policy issues affect education.
Collaborate with brightbeam influencers to develop incisive commentary, published in a variety of media (columns, short video, podcasts).
AREAS OF EXPERIENCE & QUALIFICATIONS
Excellent news judgment for audiences interested in education. Willingness to develop a deep understanding of the Ed Post audience in particular.
At least 5 years of education reporting. Editing experience strongly preferred.
Passion for accuracy and quality, with a desire to experiment with new ways to deliver audiences great content that leads to action.
Experience with service and solutions journalism.
Multiplatform experience, particularly with script writing for audio and/or broadcast, preferred.
Proven track record of meeting ambitious goals.
Comfort in a virtual, remote work environment.
Self-starter who thrives in a high-change, fast-paced, and experimental environment
Passionate about the need for improving education and know that thoughtful and effective communications can make a difference.
OUR COMMITMENT TO DIVERSITY & INCLUSION
Studies have shown that women and people of color are less likely to apply for jobs unless they believe they meet every one of the qualifications as described in a job description. Our top priority is finding the best candidate for the job and if you are interested in the position, we would encourage you to apply, even if you don't believe you meet every one of our qualifications described.
---
Job Seekers: Help EWA by mentioning that you found this career opportunity on EWA's website.
Employers: Looking to find the best talent in education reporting and communications? Post your employment opportunities with EWA.