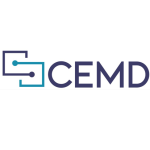 Center for Education Market Dynamics (CEMD)
Closing Date: October 31, 2023
Part-Time Education Policy / Education Market Writer Needed – Flexible Hours
The Center for Education Market Dynamics (CEMD) is a leading nonprofit education market intelligence organization. Our goal is to expand underserved students' access to high-quality teaching and learning solutions via the K-12 market.
CEMD has just launched a campaign of national reports to illuminate the market, and we're seeking an expert education writer to lead the development of one of these reports. The writing can be done largely on the writer's preferred schedule.
Serve as the primary copywriter on a 20+ page national report about the curriculum market
Translate curriculum market data and insights into clear, accessible, and engaging prose
Summarize and refer to relevant education research as needed
Collaborate with our leadership and other internal teams (data, marketing) on the production of the report
Absorb and incorporate feedback from internal and external reviews
Own the quality and details of this report end-to-end, through drafting, revising, and editing
Maintain and help to advance the CEMD brand
The right candidate would bring experience leading this kind of content development in the K-12 education sector; a deep understanding of K-12 education systems and policy, especially as related to curriculum; an operative knowledge of education research literature (content expertise in math is a bonus, but not a must); and ability to write complicated education content quickly and well.
Compensation is negotiable and competitive, based on candidate experience.  If you're interested in learning more, please email Meg Johnson at mjohnson@cemd.org. Please include your CV and a writing sample if possible; we may request a brief, additional writing sample (paid) as a hiring exercise.
---
Job Seekers: Help EWA by mentioning that you found this career opportunity on EWA's website.
Employers: Looking to find the best talent in education reporting and communications? Post your employment opportunities with EWA.