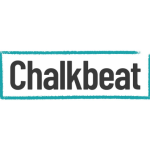 Chalkbeat
Closing Date: February 8, 2023
Chalkbeat, Philadelphia Bureau Chief
Chalkbeat, the growing nonprofit news organization telling the story of education in America, is seeking a seasoned journalist to serve as our Philadelphia bureau chief.
The bureau chief role at Chalkbeat is unique, blending reporting, editing, people management, community engagement, and team building. You will guide our coverage decisions and priorities in Philadelphia, starting with your own reporting and overseeing one senior reporter. You will work with the reporter and other editors across Chalkbeat to help shape articles on the front end so they connect to the important story of educational equity that Chalkbeat is telling across the country.
You'll also serve as Chalkbeat's public face, working with our central engagement team to build a local community strategy, establish news partnerships, and represent the organization in the city. Finally, you'll oversee the bureau's budget and office with support from Chalkbeat's central network.
This is an important moment to report on Philadelphia's school district, which includes 216 schools serving 114,000 students. These schools continue to face staggering challenges in the wake of the coronavirus pandemic, from learning loss to ongoing staffing shortages. A new superintendent is at the helm for the first time in a decade. And the trauma of the city's historic levels of gun violence are being felt inside schools. The bureau chief is responsible for setting our coverage agenda around these issues with an eye toward making an impact, spotlighting inequities, and pointing toward solutions.
This position reports to a managing editor for local news.
Who are you?
You have a strong foundation in journalism and are committed to local news. You're energized by managing and coaching reporters, from helping them connect the dots and see the big picture to instructing them in the art of source-building. You can balance quick-turn news stories with enterprise work and have experience planning longer-term projects. You're inspired by the idea of collaborating with colleagues across Chalkbeat and with partners at other news organizations. You value reader engagement in identifying and executing stories. You can serve as a guide for our readers — the local community, school personnel, education insiders, parents, students, and curious citizens — in explaining how education works. And you're not afraid to call officials to task when warranted.
What background and skills do you have?
7+ years of experience in journalism
Proven strategies for building an effective team and experience managing direct reports
Excellent news judgment
Breaking news metabolism and decisiveness
Ability to produce ambitious, agenda-setting enterprise journalism
Strong interpersonal skills, demonstrating empathy and understanding while being unafraid to have tough conversations when needed
Commitment to diversity, equity, and inclusion
Passion for education and Chalkbeat's mission is a must; knowledge of education is a strong plus, but not required
Bonus points if you've got:
Data journalism experience
Experience incorporating graphics, photos, videos, and other visuals into stories
Fluency in a language other than English, especially Spanish
We know that many strong candidates will not have all the skills we list. That's OK. What else do you bring to the table? Please tell us!
The bureau chief is based in the Philadelphia area. We have a co-working space and are operating under a hybrid remote/in-person work model.
This is a full-time position with benefits. The salary for this position ranges from $75,000 – $85,000  commensurate with experience and a generous benefits package, including:
Medical, vision, and dental insurance
20 days of PTO and a paid winter recess
401k matching program
Paid parental leave
About Chalkbeat:
Chalkbeat is the nonprofit news organization committed to covering one of America's most important stories: the effort to improve schools for all children, especially those who have historically lacked access to a quality education. We are mission-driven journalists who believe that an independent local press is vital to ensuring that education improves. Currently in eight locations and growing, we seek to provide deep local coverage of education policy and practice that informs decisions and actions, leading to better schools. Read more about our mission and values.
Our organization is committed to antiracism, and our staff is taking part in ongoing Diversity, Equity, Inclusion, and Belonging work. Our leadership team of seven is 100 percent female and includes four women of color. Our overall Chalkbeat staff is 43 percent non-white.
To apply please complete the application page at this link; https://grnh.se/bd866d543us
---
Job Seekers: Help EWA by mentioning that you found this career opportunity on EWA's website.
Employers: Looking to find the best talent in education reporting and communications? Post your employment opportunities with EWA.
To apply for this job please visit grnh.se.