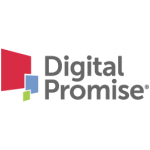 Digital Promise
Closing Date: December 31, 2022
Open Until Filled
Senior Communications Manager, Networks and Partnerships Team
Position Description:
About Digital Promise
Digital Promise is an independent, bipartisan 501(c)(3) nonprofit organization with a mission to spur innovation to advance equity and improve the opportunity to learn. We achieve our mission by working at the intersection of education leaders, researchers, and industry to promote deeper learning with the power of technology. Digital Promise identifies, develops, and promotes strategies to improve education and provide people with the knowledge and skills needed to thrive as lifelong learners. Digital Promise centers our work in equity and rewards inclusivity, collaboration, and innovation.
About the Position
We believe in the power of people-driven networks. Connecting, convening, and working together on shared challenges and goals help us move from vision to reality. The Senior Communications Manager will support the following networks:
League of Innovative Schools
League of Innovative Students
The Edcamp Community
League of Innovative Schools
The League of Innovative Schools (League) is a national network of forward-thinking K-12 school district superintendents who come together to solve the most pressing challenges facing our schools through innovative learning and leadership practices, technology, and research. As Digital Promise's flagship initiative, the League is a robust and dynamic coalition of more than 125 public school districts across 34 states representing more than 3.4 million students. Within Digital Promise, the League serves as the foundation and incubator for a wide range of initiatives, including the Learner Variability Project, the Center for Inclusive Innovation, educator micro-credentials, edtech product certifications, and challenge-based learning.
The League of Innovative Students
This new network of students is a multicultural, passionate group of young people brought together by Digital Promise and the League of Innovative Schools. They are enthusiastic about transforming education in their communities, sharing their own experiences, and advocating for social justice and equity. Students are changemakers. They are at the heart of everything in education. Guided by a National Student Advisory Council—a newly formed group of six high school students representing the districts in the League of Innovative Schools' Advisory Committee—selected students will participate in the following: leadership, mentorship, advocacy, informing K-12 education research, and development, and peer networking.
The Edcamp Community
The Edcamp Community supports educators to organize and participate in powerful professional learning designed by and for educators. Edcamps are free public events that leverage the knowledge and experiences of attendees by allowing educators to collaboratively determine topics for discussion on the day of the event. Educators facilitate sessions by using their experiences to drive the conversation with their peers. Educators are encouraged to find Edcamp sessions that best meet their needs to maximize learning.
The Senior Manager will lead efforts to make the Network + Partnerships' work accessible, engaging, and relevant to a wide range of audiences, including educators, entrepreneurs and funders, developers, researchers, policymakers, and other thought leaders. The work will focus on communications, engagement, and advocacy and positioning the League as national leaders advancing equity and excellence.
This position will report to the Director of Communications for Digital Promise and work closely with the Senior Director of Networks and Partnerships.
The Senior Manager will implement and execute a strategic communications plan to:
Elevate the national and global profile of Digital Promise's networks, including the League of Innovative Schools and its member districts; The League of Innovative Students; and The Edcamp Community;
Demonstrate the significance of these networks and the esteemed vision of the most forward-thinking leaders in education;
Amplify the innovative, equity-driven strategies and best practices of school districts across the country;
Broadly disseminate our work through powerful storytelling, multi-faceted content projects, and events; and
Motivate educators to share their own knowledge, expertise, strategies, and experiences to improve learning outcomes for every student.
Key responsibilities include:
Collaborate with the Network and Partnerships leadership to manage communications, advocacy, and marketing.
Conceive, develop, and manage strategic communications and engagement plans with an emphasis on expanding audiences through collaborations and new channels/vehicles.
Develop and manage an annual project management plan and editorial calendar to guide implementation.
Work in partnership with the Digital Promise Communications team on the development and implementation of external communications efforts, including press releases, press pitches, website updates, newsletters, blog posts, and social media.
Manage all internal network communications, including email, social media, and virtual platforms, working closely with the Networks and Partnerships Associate.
Act as the primary point of contact for press inquiries related to League districts and initiatives.
Work closely with the Network and Partnerships team to develop and implement communications plans for programmatic work, cohorts, webinars, convenings, and special events such as The Students for Equitable Education (SEE) Summit.
Support the Digital Promise corporate partnerships program, in partnership with the Networks and Partnerships Associate, by sharing relevant resources and opportunities with League members.
Develop and build knowledge of the Center of Inclusive Innovation and its connections to the League.
Partner with Digital Promise staff to provide input on research, initiatives, and broader communications and connect League districts to different opportunities.
Research, plan and execute public communications events.
Qualifications
Bachelor's degree, plus 5-7 years of relevant experience
Knowledge and/or experience in creating and implementing communications and/or marketing plans in the PreK-12 education sector required
Excellent communication and writing skills (samples required)
Knowledge and/or experience in managing social media accounts
A commitment to advocating for equity in education and an understanding of communicating to diverse audiences
Experience managing large-scale projects and delivering outputs on time and on budget
Experience working with and managing multiple external stakeholders
Ability to work independently in a fast-paced environment and manage competing tasks, deadlines, requirements, and decisions
Strong interpersonal, listening, and collaboration skills
A passion for students and educators, a team-oriented mindset, creative thinking, and a self-starting, positive attitude
Ability to travel to conferences and events periodically throughout the year
A passion for lifelong learning, a team mentality, creativity, and a positive "can-do" "yes-and" spirit
At Digital Promise, we also seek candidates with:
A strong commitment to improving equity and accessibility in education
A commitment to anti-racist approaches to our work
Diverse life experiences
Strong collaboration and teamwork skills
Entrepreneurial spirit
Working Conditions:
Digital Promise is a hybrid organization. Employees are expected to travel at least four (4) times a year for in-person meetings and the annual staff retreat. Additional travel may be required based on role and responsibilities.
Physical/Sensory Demands: Fast-paced working environment. Extensive computer usage and online engagement & communication. Must be willing to build inclusive relationships and collaborate with employees at all levels within the organization and external partners.
Compensation
The full-time salary range for the Senior Communication Manager position is between $75,000-85,000. The exact salary depends on experience, especially including the level of experience with leading major research tasks or teams independently.
To Apply
Please apply and submit your resume, cover letter, and salary requirements. The cover letter should include examples of relevant research projects and/or research program management. Applicants are encouraged to submit their materials as soon as possible. The review will be on a rolling basis until the search is successful.
Digital Promise is an equal opportunity employer and considers all applications without regard to race, color, religion, creed, gender, national origin, age, disability, marital or veteran status, sexual orientation, or any other legally protected status.
---
Job Seekers: Help EWA by mentioning that you found this career opportunity on EWA's website.
Employers: Looking to find the best talent in education reporting and communications? Post your employment opportunities with EWA.