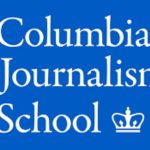 Closing Date: January 31, 2024
Spencer Education Journalism Fellow
Columbia University
Do you have a great idea for an education-related journalism project? Do you need the time and resources to complete it? The Spencer Fellowship for Education Reporting is open to journalists and educators who want to develop and publish an ambitious long-form journalism project that advances public understanding of education.
This year, three fellows will be selected in the spring and spend 2024-25 academic year at Columbia Journalism School. Residential fellows are based in New York and receive an $85,000 stipend plus $7,500 for reporting expenses. Non-residential fellows live off campus and receive a $43,00 stipend and the same $7,500 for reporting expenses.
We're looking for creative, ambitious ideas and evidence that you are the right person to tell the story. And we're open to applicants of all experience levels and media backgrounds. You can read about past fellows and their projects here. For more information, register for a virtual information session on November 28. Or reach out directly to Sarah Carr at sec2002@columbia.edu.
---
Job Seekers: Help EWA by mentioning that you found this career opportunity on EWA's website.
Employers: Looking to find the best talent in education reporting and communications? Post your employment opportunities with EWA.