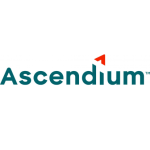 Ascendium
Closing Date: December 31, 2022
Open Until Filled
Strategic Partner Engagement Manager
Position Description:
Are you passionate about creating partnerships, developing strategies, telling compelling stories and driving lasting change? In our newly created Strategic Partner Engagement Manager position, you will get to do just that.
In this position, you will support strategic media partnerships, identify and steward key communications efforts, plan and execute partner convenings and distill and communicate Ascendium's work to external audiences. You will also have the opportunity to advance Ascendium's visibility and thought leadership in the fields in which we work.
This position is based in Madison, Wisconsin. Some travel, such as to conferences, convenings and grantee events, may be required.
Job Responsibilities
Here are some of the day-to-day tasks for this position.
Plan, develop and execute a comprehensive stakeholder engagement strategy to support Ascendium's education philanthropy branding and messaging.
In collaboration with the vice president of strategic communications, source and manage Ascendium's portfolio of strategic media partnerships to help amplify work in Ascendium's grantmaking focus areas.
Develop relationships and partnerships with national and regional media that support the successful execution of the stakeholder engagement strategy.
Coordinate themes and positioning of Ascendium's grantmaking across focus areas for all education philanthropy communications (e.g., newsletter, web and social media) for use by the Strategic Communications team.
Provide direction to the Strategic Communications team in the creation of education philanthropy's public relations efforts (e.g., press releases, webinars, op-eds and publication submissions).
Identify strategies to promote Ascendium's special initiatives.
Develop and execute a plan for Ascendium's presence at conferences and convenings, identifying strategic sponsorships and presentation opportunities.
In collaboration with education philanthropy leadership, identify opportunities to convene stakeholders and, as appropriate, plan, coordinate and participate in convenings.
Assist in the synthesis and dissemination of findings highlighting the success of Ascendium's grantmaking.
Support the ongoing professional growth and development of team members through coaching, external opportunities and regular feedback on performance and individual objectives.
Coordinate the support of grantees and stakeholders in the use of Ascendium's name and logo where appropriate.
Other related duties as assigned.
Knowledge and Skill Requirements
Here are some of the qualifications we are looking for.
Knowledge/experience equivalent to a bachelor's degree in communications, external affairs, marketing, philanthropy, social sciences, education, business or a related field.
Seven or more progressive years of experience in postsecondary education and/or workforce training.
Excellent written and verbal communication skills.
Strong project management skills with a demonstrated ability to execute and follow through to achieve intended results by honoring commitments, prioritizing work and managing time and resources well.
Ability to plan, develop and execute a comprehensive stakeholder engagement strategy to support Ascendium's education philanthropy branding and messaging.
Ability to develop and maintain strong working relationships with and among a diverse group of stakeholders.
Ability to adapt to a fast-paced, continually evolving work environment.
Effective interpersonal skills exemplified by initiative, courtesy, diplomacy, positive attitude and professionalism.
Demonstrated commitment to Ascendium's mission and to diversity, equity and inclusion.
Other Information
Ascendium employees enjoy an outstanding benefits package designed to provide employees and their families with a high degree of security. These include, but are not limited to:
401(k) plan, health plan, vision plan and dental plan.
Generous time off.
Tuition reimbursement.
Flexible work schedule.
Ascendium provides equal employment opportunity to all individuals regardless of their race, color, religion, sex, age, national origin, creed, disability, veteran status or any other characteristic protected by state or federal law. We are strongly committed to this policy and believe in the concept and spirit of the law.
If you would like assistance with the application process, please email Ascendium Human Resources. We invite all applicants to complete the Voluntary Affirmative Action questions when submitting application materials. The questions are found at the end of the online application process. To learn more about our commitment to Equal Employment Opportunity, please visit the Ascendium Careers page.
Ascendium has contractual obligations that require criminal, employment and education background investigations as a condition of employment.
To apply for this position, please visit the Ascendium Career Opportunities page. Select the position and then the apply now option.
---
Job Seekers: Help EWA by mentioning that you found this career opportunity on EWA's website.
Employers: Looking to find the best talent in education reporting and communications? Post your employment opportunities with EWA.