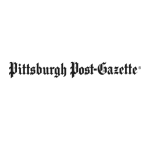 Pittsburgh Post-Gazette
Closing Date: December 4, 2022
Suburban Education Reporter
The Pittsburgh Post-Gazette, Western Pennsylvania's largest newspaper, is looking for an energetic and ambitious journalist to help us cover our suburban schools outside of Pittsburgh.
We want a reporter to go beyond school board meetings and press releases and dig into suburban education issues, such as the achievement gaps between students, political decisions around education and cultural shifts impacting classrooms. The ideal candidate will provide deep dives on the most innovative schools and educators, escalating debates in suburban school districts over curriculum, mental health and school safety, and much more.
This reporter has the ability to identify trends through strong source development and a strong understanding of the education landscape.
This position is expected to break news and provide daily coverage while also producing enterprise stories for our digital and print audiences. We're looking for a reporter who can execute both quick-turn and long-term enterprise stories on significantly important topics affecting schools.
This position requires working collaboratively with other members of the education team to shape coverage of schools to meet audience needs and interests.
If you are interested, please contact PG Deputy News Editor Jackie Palochko at jpalochko@post-gazette.com
Qualifications
Ability to develop a wide range of sources within the many communities we serve
A proven record to write timely, well-reported and thought-provoking stories
Eager to be part of a transforming newsroom working to provide deep coverage of a diverse and changing community
Ability to collaborate with the visuals team to provide all appropriate elements for stories (photos, videos and graphics); produces photos and video as needed
Able to juggle daily, short-term enterprise and long-term enterprise stories
Strong command of AP grammar and style
Strong copy-editing skills and the ability to produce content that is fair, accurate and thorough
Can collaborate well with others and can work with a team on the biggest stories
Other Things to Know
Competitive salary and benefits package
We encourage everyone to apply who shares our passion for indispensable journalism and our drive to create a sustainable business model to support it
As an equal opportunity employer, the Post-Gazette is committed to fostering a diverse and inclusive culture, and we encourage members of underrepresented communities to apply, including women, people of color, LGBTQ people, and people with special needs
Education and Experience
Bachelor's degree, preferably in journalism
5 years of experience covering education
Knowledge of social media platforms (i.e. Facebook, Instagram, Twitter, Snapchat)
Strong verbal and written communication skills as well as strong interpersonal skills
Display exceptional work ethic, time management, and organization skills
---
Job Seekers: Help EWA by mentioning that you found this career opportunity on EWA's website.
Employers: Looking to find the best talent in education reporting and communications? Post your employment opportunities with EWA.