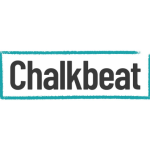 Website Chalkbeat
Closing Date: December 12, 2022
Temporary National Reporter
Chalkbeat is looking for an enterprising reporter to join its national team for several months on a contract basis.
Chalkbeat is a growing nonprofit news organization telling the story of education in America. We have local reporting teams in eight locations — Chicago, Colorado, Detroit, Indiana, Newark, New York City, Philadelphia, and Tennessee — and a national team focused on the ideas and trends shaping schools across the U.S.
We're looking for a reporter who can jump in, contribute smart ideas, and execute national stories on important issues.
As a temporary member of the national team, you might work on breaking news stories, analyze data illustrating students' slow academic recovery from the pandemic, and explain broader challenges facing students, families, educators, and schools. This remote position will report to Chalkbeat's managing editor for national news and backfill for a reporter on leave.
Our preference is for this full-time temporary position to begin Nov. 1 and end March 1, excepting Dec. 26-Jan. 2. This position will pay around $1,500 per week.
Who are you?
You've previously covered education and have more questions than you did when you started.
You're hungry to break news, eager to inform public policy debates, and ready to spot trends.
You're excited by the idea of collaborating with colleagues across Chalkbeat and with partners at other news organizations.
You believe high-quality journalism can make a difference to the lives of students, the work of policymakers, and the strength of our democracy.
What background and skills do you have?
You have at least three years of experience in journalism.
You're comfortable talking to students, superintendents, and everyone in between. The ability to report in a language other than English is a plus.
You're comfortable working with data and research.
You're willing to question simplistic narratives and hold leaders to account.
We know that many strong candidates will not have all the skills we list. That's OK. What else do you bring to the table? Please tell us!
About Chalkbeat:
Chalkbeat is the nonprofit news organization committed to covering one of America's most important stories: the effort to improve schools for all children, especially those who have historically lacked access to a quality education. We are mission-driven journalists who believe that an independent local press is vital to ensuring that education improves. We seek to provide deep local coverage of education policy and practice that informs decisions and actions, leading to better schools.
Read more about our mission and values.
How to Apply:
Please apply here: https://grnh.se/cde110ea3us
Chalkbeat is dedicated to equal employment opportunities for all applicants and employees. Chalkbeat encourages people of all races, colors, national origins, ancestries, creeds, religions, genders, ages, disabilities, veteran status, sexual orientations and marital statuses to apply.
---
Job Seekers: Help EWA by mentioning that you found this career opportunity on EWA's website.
Employers: Looking to find the best talent in education reporting and communications? Post your employment opportunities with EWA.
To apply for this job please visit grnh.se.