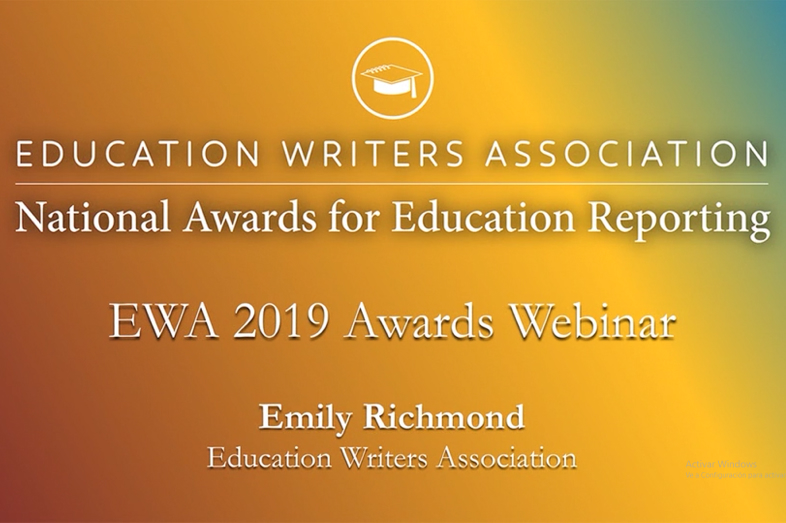 EWA 2019 Awards Overview Quick Webinar
In less than 30 minutes you'll learn about new categories and how to enter.
About
If you're interested in entering the 2019 National Awards for Education Reporting, the Education Writers Association will hold a brief webinar to outline the rules, categories and submission platform at 2 p.m. Monday, Nov. 18
In this 30-minute mini-webinar, Public Editor Emily Richmond will answer your questions and give a quick tour of the online entry form.
EWA's awards program, which offers prizes ranging from $1,000 to $10,000, is open to journalists and journalism of all media formats. In addition, reporters on any beat are encouraged to enter, as long as their submissions relate to education.
Entries to the EWA awards contest will be accepted from 9 a.m. ET Nov. 15 to Midnight PT Dec. 15.
Have additional questions? Check out our FAQs or email us at awards@ewa.org.
This webinar was presented on November 18, 2019.