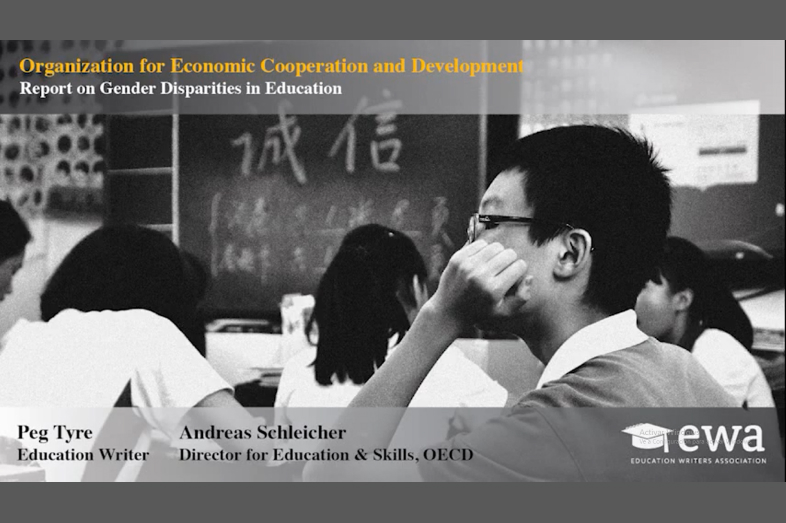 New OECD Report on Gender Disparities in Education
Exclusive, Embargoed Access for Journalist Members
About
With gender equity on the front burner of public debate, a new report from the Organization for Economic Cooperation and Development provides a timely glimpse at the issue through the lens of public schools. The report, based on new analysis of the most recent PISA assessment, includes specific data on gender disparities in achievement by U.S. students.
Journalist Members who registered for the webinar received the report Tuesday, March 3. The embargo was lifted at 5 a.m. (Eastern) on Thursday, March 5.
About the report: About half of the economic growth in developed countries over the past 50 years has been due to increased educational attainment, and mainly among women. But women still earn 15% less than men, on average, in OECD countries. This is about more than men and women doing similar work for different pay: it's about men and women pursuing different careers. OECD's new report The ABCs of Gender Equality in Education: Aptitude, Behaviour, Confidence suggests those career choices may be made much earlier than commonly thought. The good news is that the successful experiences of some countries also show that this can be rebalanced more easily than commonly thought.