Riding the subway to work the other day, I glanced over at the commuter next to me, tapping away on his smartphone. But he was not texting. Clad in jacket and tie (and earbuds), he was engaged in virtual hand-to-hand combat.
In the digital game, he was Spider-Man, battling some muscle-bound monster or alien — lots of kicking and punching, and finally K.O. flashed on the screen.
I usually wouldn't think much of it. But that day I happened to be reading USA Today reporter Greg Toppo's new book about video games and learning, "The Game Believes in You: How Digital Play Can Make Our Kids Smarter." (Toppo is also a vice president on the Education Writers Association's board of directors.)
Smarter? My knee-jerk reaction to a book title like that is skepticism. I'm no gamer, and do my best to keep my six-year-old son away from the screen. But now I'm not so sure.
In the prologue, Toppo explains that his book "offers a peek beneath the hood" of the digital gaming experience, "showing that what's happening is often exactly the opposite of what it looks like."
He writes, "What looks like escapist fun is actually deep concentration. What looks like instant gratification is, in fact, delayed gratification in clever disguise. … What looks like a twenty-first-century, flashy, high-tech way to keep kids entertained is in fact a tool that taps into an ancient way to process, explore, and understand the world." (I imagine, however, that when Toppo wrote this, he did not have in mind the Spider-Man combat game I saw on the subway.)
'I Wanted to Hate This Book'
Robert Pondiscio of the Thomas B. Fordham Institute read aloud the above passage from Toppo's book during a conversation with the author last week at the education think tank's Washington office, prefacing it with a warning.
"I wanted to hate this book," said Pondiscio, a vice president at Fordham who still teaches once a week at a New York City charter school. "Has there been anything within education that has overpromised and under-delivered more than education technology?"
He added, "I'm not ready to completely abandon my skepticism of education technology and gaming, but Greg has written a strong and very persuasive book."
In just over 200 pages, Toppo weaves a finely crafted and carefully reported tale of video games and their creators, brain science, teaching and learning, and the never-ending saga of how to improve and perhaps even transform American education. He brings the perspective of a veteran education journalist and former teacher.
Digital games "look so little like school, they force us to reconsider our most basic assumptions about how children learn," he writes. "What is a school for and what should students do there?"
Indeed, he argues, "the implications for school are, in a way, staggering."
Imagine if every morning, in every school, every child showed up and worked as hard as he or she could. Students would eagerly accept challenges that they know are not only suited to their abilities but beyond them, trying repeatedly in the face of failure after failure, so engaged that at the sound of the final bell, they'd look up and wonder where the day had gone.
Educators are definitely catching on, Toppo finds. Most teachers have used a digital game at some point in the school year, he said at the Fordham event. At the same time, he cautioned that the share of K-12 educators who actually use games on a regular basis as part of instruction is still quite small.
'The Learning Is the Assessment'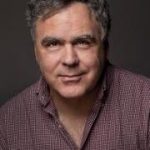 In the 12 chapters of "The Games Believes in You," Toppo introduces readers to, among other things, JiJi the virtual penguin from a digital math game; the Quest to Learn middle and high school, known to many (unfairly, he says) as "that video game school" in New York City; and game designer Jean-Baptiste Huynh, a Vietnamese Frenchman living in Oslo "who persuaded the entire country of Norway to spend a week solving algebra problems." And, of course, we hear about lots of digital games: Zombie Division, Walden, A Game (yes, as in Henry David Thoreau), Wuzzit Trouble, and Mission U.S. We also meet many of the people behind these games.
The book makes the case that a well-designed digital game can be a powerful learning tool that rewards "practice, persistence, and risk-taking" and helps young people to think and act like scientists. Unlike parents and teachers, it has unlimited patience.
"It doesn't care if that wearisome math problem takes you fifteen seconds or four hours," Toppo writes. "Do it again. Take all day. The game believes in you." (Thus, the book's title.)
Also increasingly, Toppo writes, a well-designed game knows a student's abilities very well by "embedding sophisticated assessment into gameplay. … The learning is the assessment."
The Decline of Reading
Toppo's original plan was not to write about digital gaming, he explained at the Fordham gathering last week. He was going to write a book on reading in America — or the decline of reading, and stagnant test scores in the subject. The project got started when he began a yearlong break from reporting as a Spencer fellow at the Columbia Graduate School of Journalism.
"I'm a journalist, so I started looking for someone to blame," he quipped. "And I found blame everywhere, but eventually what I came away with is this bigger exploration of media in kids' lives." Digital games, he said "were becoming an amazing cultural force that we couldn't escape."
And so, Toppo started playing video games ("I bought my first X-Box"), talking with teachers who were excited about games and using them in the classroom, observing digital "play" in school, and spending time with game designers.
The more he explored, the more excited he got. The thing that "really cemented it for me," he recalled, was discovering concepts such as what game theorists call "hard fun" (something that's fun but very difficult).
"And I thought, 'Wait a minute, this is what we've been trying to do all these years,' " he said last week. "We've been trying to get kids interested, get kids engaged, but we don't want to give up the rigor. We want our kids to compete with Finland, OK, but the only way they're going to compete with Finland is if they're engaged in that high-level work."
Not surprisingly, Toppo cautioned that not all digital games are created equal. Many are poorly designed for learning. "There's a lot of junk," he told Pondiscio.
"In the app store, you will find digital flashcards out the wazoo," Toppo said disparagingly. "If you're going to buy a game, you want something you can't do another way. … Good games don't just review the math, they teach the math."
Hitting the 'Sweet Spot'
Pondiscio said that while he finds it easy to see the value of digital gaming in a subject like math, he's less convinced about some other subjects, especially English/language arts. Where are the "sweet spots?" he asked.
Digital games can bring to life a variety of subjects, Toppo replied.
"Every topic has a sweet spot that a game can hit," he said, though he highlighted math, physics, and civics as especially strong. (He gave a special shout-out to the series of games developed by iCivics, a nonprofit organization founded by former U.S. Supreme Court Justice Sandra Day O'Connor to reinvigorate civic learning.)
At the same time, Toppo cautioned that he is NOT a "big gamer" and that many of the people he interviewed for the book don't consider themselves big gamers.
But what about the "downsides" of digital gaming in education, Pondiscio asked. Beware the educational bandwagon, Toppo said.
"I hope it's not the 'next big thing' in education, because the next big thing in education always sucks, it always fails," Toppo said. "I hope it's the next small thing."
He also offered some cautions about classroom use. For one, educators need good guidance so they don't waste a lot of time and energy "spinning their wheels" on ineffective practices with digital gaming.
And, above all, his advice to educators on using digital games in school?
"Don't mess it up," he said. "Don't take the fun out of it."
Photo of Greg Toppo by Lisa Meloni Photography