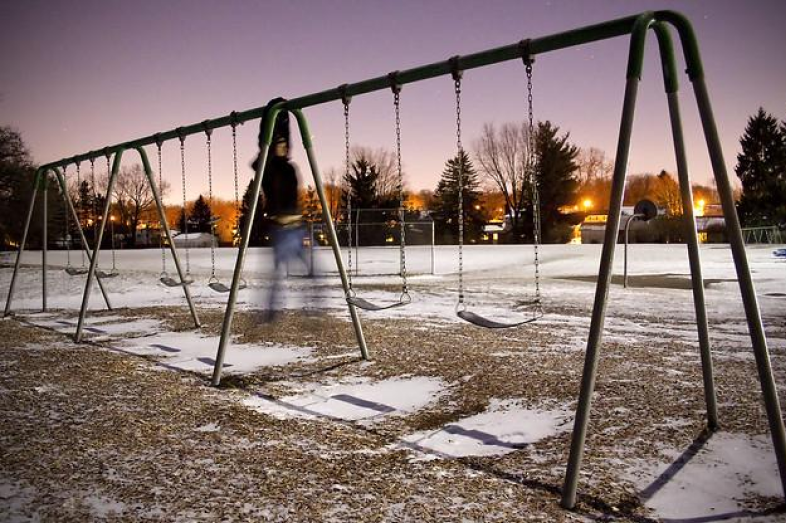 Can Education Philanthropy Lift Students Out of Poverty?
Upward economic mobility, long-term positive outcomes renewed focus of foundations
An increased focus by philanthropy on the link between education and upward economic mobility is not a fad but rather is central to the work of many foundations, according to representatives of leading grantmakers gathered at the Education Writers Association's annual conference in Baltimore.
"We are trying to lift up an entire generation of students for the future of our country," said Sandra Liu Huang, the head of the education initiative at the Chan Zuckerberg Initiative, during the May session. "There are many ideas about how to go about that. … I see this as a perpetual constant challenge for us as a country."
She and other speakers discussed how philanthropies are trying to address growing income and opportunity gaps and how much impact can they realistically have on student success.
Huang said CZI aims to equip all kids with the habits to thrive as the world changes. "And to tie it to the economic mobility work, it is having the right skills, the right knowledge that you can then apply and have agency and power to find a career path, or do what you want with your life," she said.
'The Very Root Cause'
Danette Howard, a senior vice president at Lumina Foundation, said the increased focus on economic success is fundamental to how Lumina approaches its investments and how it approaches its work with partners and grantees.
"Unless we want to have a world or society where there are clearly the haves and have-nots, we have to tackle the very root cause of the problem," Howard said. "While there is economic mobility, there is also the issues of racial injustice and inequity. Economic mobility is not a direct proxy for racial justice and equity issues. We are trying to tackle both."
Marc Sternberg, the director of the K-12 education program at the Walton Family Foundation, said foundations spend a lot of time talking about the what and not the why.
"This question of economic mobility is our why," he said. "It is grounded in the basic idea that schools matter, that the lives that families across the country lead are complex, and for families living in poverty, it is even more complex."
"We have a fundamental belief that for a child or for a family that is looking for a different kind of point of entry to living their best lives or into a life of prosperity, school matters," Sternberg said.
Gabriella Gomez, who is on the national policy advocacy team at the Bill & Melinda Gates Foundation, said data on student outcomes plays a significant role in evaluations of whether work supported by the foundation merits further investment.
Gomez said the Gates Foundation launched a poverty-mobility strategy and is investing more than $150 million for four years into that work, which is a culmination of work that started 20 years ago at the foundation when it started a program to help U.S. libraries offer free internet access and expanded investments to improve U.S. education.
"Education, we believe, is that defining characteristic of moving someone through economic mobility to success," said Gomez. "For us, it is about the tools that we can help provide in mobility as well as the collaboration."
Gomez said the foundation will invest in education for "as long as it takes."
Philanthropy's appropriate role in solving society's problems "is something we are thinking about," Gomez said. "We do not have the wholesale solutions, but we can help provide the opportunity for us to have that conversation."
Pushback and Experimentation
Critics of education philanthropy argue that the donations too often come with strings attached, including requirements to carry out funders' pet policies and initiatives. This is a particularly frequent refrain in critiques of larger foundations that invest hundreds of millions of dollars in public schools.
As Dylan Matthews wrote last year for Vox, another challenge is that competing interests may cancel out philanthropists' efforts, especially in K-12 education, thus resulting in political and policy stalemates that leave the status quo intact. And as journalists like Matt Barnum of Chalkbeat have pointed out, some studies have found that large-scale philanthropic efforts to improve schools have had unintended consequences or in some cases even seemed to backfire.
Howard of the Lumina Foundation said data is important, but philanthropy itself plays another role.
"Another equal role that philanthropy plays is allowing for testing and allowing for experimentation. If it were not for philanthropy, that experimentation perhaps otherwise would not be able to happen," Howard said.
One example of that type of work looked at college remediation and the testing of a co-requisite model, she said. In co-requisite models, students deemed "underprepared" are not excluded from credit-bearing courses. Instead, they receive additional support to be successful in college-level courses.
"One of the important roles of philanthropy is providing that cover to allow partners to do things they otherwise would not do," she said. "We do play a role in leading to social mobility because we allow students to get to the next level because they have been in those experiments."
Jason Quiara, a senior program officer at The Joyce Foundation, said prior to 2014, the foundation's education program was separate from its program focused on employment and workforce development.
"Then in 2014-15, we said to ourselves, the education work and employment work — are they that dichotomous or that disparate, where we could have two parallel spans of work that never intersect? That didn't make a lot of sense to us," he said.
Quiara said the foundation decided to combine programs. The "north star" for its work is increasing educational attainment and trying to close equity gaps across income and race.
Asked if there are opportunities for more public discourse on why foundations change course on investments, Sternberg of Walton said yes.
"We screw up all the time. This is hard work," he said. "I'm a former teacher and high school principal. We are able to move the field when we talk about things that didn't work."
The Chan Zuckerberg Initiative, the Bill & Melinda Gates Foundation, The Joyce Foundation, Lumina Foundation and the Walton Family Foundation are among EWA's funders. EWA staff contributed to this post.