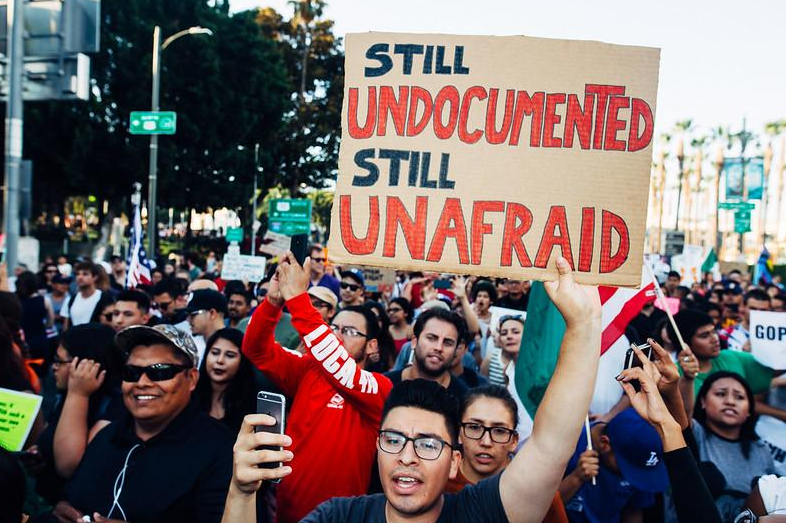 DACA Ruling Has Important Implications for Educators, Students
Find tips and resources to inform local coverage of decision's impact.
The U.S. Supreme court today struck down a Trump administration effort to end protection from deportation for more than 650,000 young undocumented immigrants — including many educators and students. The action to prevent these individuals from legally living and working in the United States was "arbitrary and capricious," the high court declared in its 5-4 ruling.
Thousands of public school employees are recipients of Deferred Action for Childhood Arrivals (DACA), as well as K-12 and college students. They were at risk for deportation if the Supreme Court had not put the brakes on Trump's plan to end the program. Additionally, many K-12 students have parents with uncertain immigration status.
The Migration Policy Institute, a nonpartisan research organization, estimated that in 2014 — the most recent year for which data was available — a quarter of a million DACA-eligible students were enrolled in U.S. colleges. The American Council on Education, along with 43 other higher education organizations, signed on to an amicus brief in favor of protecting DACA.
The decision comes seven months after justices heard oral arguments in the case. Chief Justice John Roberts sided with the four liberal justices, and wrote the majority opinion.
"We do not decide whether DACA or its rescission are sound policies … We address only whether the [Department of Homeland Security] complied with the procedural requirement that it provide a reasoned explanation for its action." That's where the Trump administration fell short, the court decided.
The relief provided by the Supreme Court ruling could be short-lived. As Justice Roberts noted in his opinion, the Trump administration has the authority to end the DACA program — it just didn't go about it appropriately this time. And, as Chalkbeat's Kalyn Belsha wrote, "the decision doesn't mean the Trump administration will accept new applications for the program. The Court said it would send the matter to the Department of Homeland Security 'so that it may consider the problem anew.'"
#SCOTUS rules against Trump administration in challenge to decision to end #DACA program, which allowed noncitizens brought to this country illegally as children to apply for protection from deportation, holding decision was arbitrary and capricious

— SCOTUSblog (@SCOTUSblog) June 18, 2020
The DACA program allowed young people brought into the United States illegally as children to apply for permits that would allow them to work or attend college. The permits are renewable every two years. It does not provide a path to citizenship, something Democrats in Congress — and many advocacy groups — have long sought without legislative success.
There was once strong bipartisan support for such efforts, as NPR's Nina Totenberg noted: "So popular has the DACA program been that the Senate Republican leadership not once, but twice, worked closely with Democrats to work out a deal to protect the Dreamers, only to have Trump renege at the last moment."
Below are some resources to help education reporters better understand DACA's implications for educators and students, and to tell stories about the impact in communities around the country.