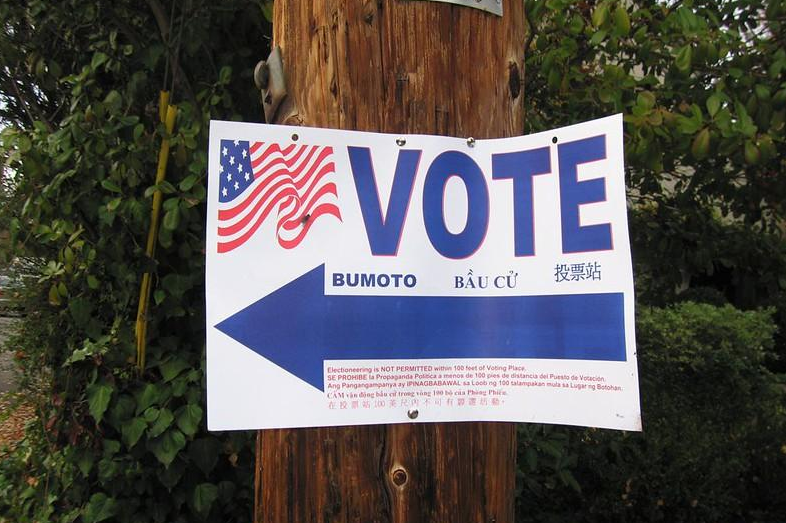 Education Surges to Top Tier of Presidential Race Amid Pandemic
Journalists offer insights, story ideas on covering the school's angle.
Education is not typically an issue that comes to the forefront in presidential races.
But months of an ongoing coronavirus pandemic have elevated conversations about how schools and elected officials are tackling the issue. In fact, education took a front seat in high-stakes negotiations this summer over a federal stimulus bill that has stalled.
"We had that robust conversation about education in the primary, have a really polarizing education secretary who was already becoming a campaign issue, and then you layer on top the pandemic," said Michael Stratford, an education reporter at Politico. "It's something that every teacher, every professor, every school, college, administrator, student, parent is dealing with right now," Stratford said during a panel discussion at the Education Writers Association's National Seminar in late July.
In the Democratic presidential primary, key education issues that drew attention included whether college tuition should be free, student debt cancellation, and the role of charter schools, Stratford said. In addition, during one primary debate, Sen. Kamala Harris of California (now on the Democratic ticket), made headlines after criticizing former Vice President Joe Biden's stance on school segregation.
And U.S. Secretary of Education Betsy DeVos has become a polarizing figure playing an "outsize role" in Democratic politics, Stratford said, noting that nearly every candidate in the primary vowed to replace DeVos. That said, Stratford cautioned that such a stance was largely symbolic, as education secretaries typically change when there's a new presidential administration.
'The Most Famous Education Secretary?'
During the panel — moderated by Emmeline Zhao, a senior editor at The 74 — Stratford and Andrew Ujifusa, an education reporter at Education Week, discussed the role education is playing in the 2020 presidential election and offered practical advice on how to cover the topic.
P-16 Politics and the 2020 Presidential Election session video recorded 7/24/2020
"[Education] certainly feels like a national political issue right now and that could certainly continue" into the fall campaign, Ujifusa said.
"There is this very concerted push by the [Trump] administration" to reopen schools for in-person instruction, he said. "[This] puts a lot of local school leaders, college leaders, local school boards into this political environment that they haven't been in before, where it seems like when they're making decisions about the basic functioning, reopening of their schools or campuses in the midst of this pandemic, it's a political decision."
Just this week, Biden sharply criticized Trump on the education angle of COVID-19, arguing that schools would be opening safely if the president had done a better job handling the coronavirus pandemic, as Education Week and other news outlets have reported.
Ujifusa suggested reporters ask parents of school-aged children and other voters whether or not they agree with President Donald Trump's stance on reopening schools and whether they think Secretary DeVos has played a productive role in education. He noted that DeVos has an unusually high public profile.
"She's maybe the most famous education secretary," Ujifusa said. The position was created as a cabinet-level office in 1979 under President Jimmy Carter.
Stratford suggested reporters look at how local officials are thinking about the politics of school reopening. Within the context of federal stimulus discussions, he said observers will be watching how much federal aid schools and colleges get through any such emergency spending measure.
"That's not as complicated a debate," he said. "It's going to be about, probably, a broader conversation how much the different parties and different negotiators in this are willing to spend."
Ujisusa also pointed to the conversation around school choice by the Trump administration amid the pandemic.
"School choice is always sort of percolating, at least around the edges of presidential politics," Ujifusa said. "But … the Trump team has made a concerted effort to focus on school choice. I think that the political reasons behind that, they look at polling numbers and hope they can peel off some suburban voters as well as black voters by pointing to and talking about school choice."
Meanwhile, during the primary, some Democratic candidates took a critical stance toward public charter schools, especially Sens. Bernie Sanders of Vermont and Elizabeth Warren of Massachusetts, while others were reluctant to comment on them, as an Education Week story last fall noted. Ujifusa noted that a "unity task force" convened by Biden and Sanders published a set of policy recommendations in July that revealed skepticism toward charters. (The document says, "Charter does not mean better, and we have learned that there must be guardrails on them if they are to receive federal funds.")
One proposal was to ban "for-profit" charter schools, which Ujifusa explained is not in the purview of the federal government, plus a call to tighten accountability and transparency requirements for charters.
Teachers' unions, a key Democratic constituency, has been sharply critical of charter schools and vouchers.
"So school choice could be an interesting wrinkle in the elections, especially with the pandemic," Ujifusa said.
Another newsworthy topic is student debt relief, given that the federal CARES Act — a stimulus measur approved by Congress — provided an automatic suspension of payments and most federal student loans set interest rates to zero percent, he noted.
Elevating Student Voice in the Election
Ujifusa shed light on the issue of whether President Trump can withhold federal money from schools that don't reopen, as he has threatened. It's one thing to talk about putting conditions on new coronavirus aid, Ujifusa said, but Congress is responsible for appropriating money for education "and lots of other things."
The federal government provides less than 10% of total funding for education, Ujifusa said, and once Congress appropriates the money and Trump signs the spending bill, much of that money goes out by formula.
"The department has some power over competitive grants and who gets those competitive funds, but the big-ticket stuff like (the) Title I (program) for disadvantaged students (in K-12 schools) … they have to give that money out on an annual basis," he said. "In fact, a lot of that money started going out three weeks ago."
On the Democratic side, he said, presidential candidates have made a lot of promises, such as tripling funding for Title I — federal funding for schools with low-income families — which would take it to roughly $50 billion each year.
"Congress likes to sort of increase education spending a little bit in a lot of years, but tripling that amount of money … even over just the first presidential term is not something that's going to happen," he predicted.
Zhao asked about the role of youth voters in this election cycle. Stratford anticipated there will be more messaging from candidates around tuition-free college and cancelling student debt. He also said the federal Higher Education Act states that any time there is an election, colleges must provide students with information about that election. Zhao expressed concern about a massive decrease in first-time youth voters due to absentee voting.
"I would very much love to see more coverage of this coming from localities and communities where … there are a lot of voting sites that are on campuses and are in schools and how much does that affect getting first-time voters out," she said. "This is complicating so many things when you have to sort out absentee voting."