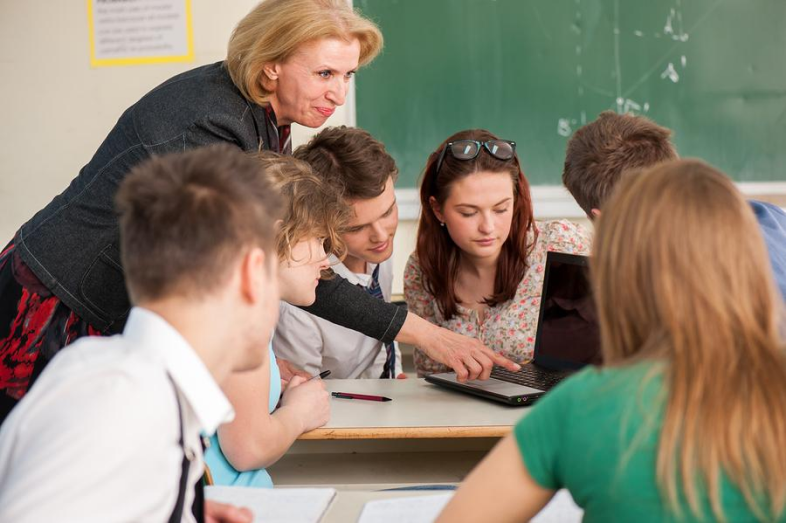 Gallup Poll: Americans Want 'Bar Exam' for Teachers, More Training
Support Slipping for Using Student Test Scores in Teacher Evaluations
In a new poll out today, Americans say they want teacher preparation programs to raise the bar for entrance, provide longer training periods for practice teaching, and require new teachers to pass a rigorous certification exam akin to the ones required of lawyers and doctors.
Before we jump into the results, my usual caveat: Polls are a snapshot and not a litmus test. People who take part in polls are often asked to render judgment on complex topics with little or no background information. At the same time, longstanding polls like the Phi Delta Kappa/Gallup, now in its 46th year, can be useful as quick glances at the public perspectives on key issues.
Arthur Levine, president of the Woodrow Wilson Foundation and former president of Columbia University's Teachers College, told me what jumped out at him in the new PDK/Gallup poll was the increased percentage of parents who said they didn't want their children to become teachers: 43 percent vs. 33 percent in 2005. He was also struck by the level of agreement on teacher quality issues among Democrats and Republicans, and how many parents said they wanted to see changes in their children's schools. (Read the full poll results here.)
The predictable headline from today's polling data will be that 81 percent of respondents favor a certification exam for teachers. While this is a new question for PDK/Gallup, it's hardly the first time the idea of a bar exam for teachers has been floated. And there is already a national certification exam, although it's optional: about 100,000 of the nation's 3 million public school teachers have taken it, Gallup reported. (For another angle on this issue, take a look at the edTPA exam, created in partnership by Stanford University and the American Association of Colleges for Teacher Education.)
The American Federation of Teachers, in its own report on teacher preparation in 2012, found support similar to the PDK/Gallup poll for a more intensive accreditation exam.
"This Gallup poll shows how important it is to have a strong teacher induction program," said AFT President Randi Weingarten. "We are still looking for funding to create the tools that are necessary for this. We went to the U.S. Department of Education, for example, but they are still too focused on test-based accountability instead of doing this."
The Obama administration has hardly been silent on the need to improve the nation's teacher workforce. There's a proposal to create a corps of "master teachers", as well as an initiative to offer states incentives to close low-performing schools of education.
But if funding levels can be considered one measure of priorities, it's clear that the emphasis is on teachers after they're on the job rather than the training that gets them there. Federal programs currently allocate about $2.5 billion on professional development for teachers in the nation's public schools. By comparison, the largest federal investment for pre-service teacher training is a $100 million competitive grant program for would-be teachers.
There's also a $41 million competitive program that allocates money (in five-year blocks) to reform teacher preparation programs, and a $17 million program to help mid-career professionals transition from other fields into teaching.
Should this even be a federal responsibility? That's a reasonable question to ask – and one not covered by the Gallup poll. States and local districts do already pay for some teacher training, but the precise amounts can be difficult to track and quantify.
As for the current means of measuring a prospective teacher's readiness for the classroom, A 2012 investigation by Education Week's Stephen Sawchuk concluded that raising the cut scores for state-level teacher licensing exams might not do much to boost instructional quality. That's due in part to the scant evidence suggesting the tests are a predictor of future professional ability, according to the Ed Week report.
In the new poll, 60 percent of respondents wanted the admissions requirements for teacher colleges to be more rigorous. That's where the attention should be focused, said Kate Walsh, president of the National Council on Teacher Quality.
"Before anyone's even taken something like a bar exam, we need to get a lot more selective about who should get into these programs," said Walsh, whose advocacy organization offers its own rankings of teacher colleges.
Admissions standards for U.S. teacher colleges are significantly lower than in other nations considered to be education leaders. In Finland and South Korea, for example, teachers are typically drawn from the top quartile of college graduates. In the United States, students in teacher preparation programs are often pulled from the bottom quartile. (The Council for the Accreditation of Educator Preparation is rolling out voluntary new standards. You can learn more about that issue here.)
Other findings in the PDK/Gallup poll include:
In a new question, nearly two-thirds (64 percent) of Americans said they had "trust and confidence" in public-school teachers.
Americans favored expanding the amount of time required for practice teaching, which can be as little as six weeks: 44 percent said it should be one year, and 27 percent recommended two years. This was also a new question for PDK/Gallup.
The percentage of Americans who say they favor tying a teacher's evaluation to her student's test scores has been steadily declining, to 38 percent this year from 52 percent in 2012.
"The public's frustration with testing has reached critical mass," Weingarten said in a statement on the poll findings, arguing that parents and teachers want educators evaluated fairly using "multiple and meaningful measures."
While teachers take the spotlight in the new poll, the questions related to higher education are also worth closer examination. For example, there's been a steep plummet in the percentage of Americans who said a college education was "very important": 43 percent this year, down from a high of 75 percent in 2010. The percentage of respondents who said college was "fairly important" rose to 48 percent from 21 percent in 2010. And the percentage of those who rated a college degree as "not too important" tripled to 9 percent from 3 percent in 2010.
It's possible that change in valuation has something to do with a family's financial resources and priorities. There was a drop in the percentage of respondents who said they believed it would be "very likely" their family would be able to pay for their oldest child's college education: 28 percent from 36 percent in 2010.
Michael Feuer, dean of The George Washington University Graduate School of Education and Human Development, suggested the dip in confidence among PDK/Gallup poll respondents might reflect the influence of recent public debates over whether college is worth the money. (Again, not a new debate but one that has resurfaced with some regularity, particularly since the 1970s.)
Those findings should be "a clarion call to improve the way we communicate to the public the complexities of estimating the returns on a college education," Feuer told me. "It saddens me that people have become so uncertain about a college education when, in fact, the data are still quite compelling that it is maybe the most rational investment people can make."