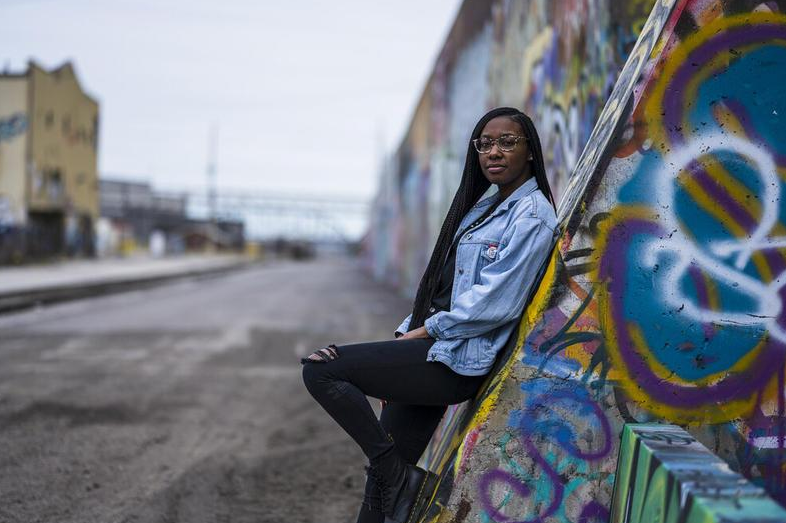 Investigative Reporters: What to Do When The Story Changes
Three strategies for piloting journalistic projects through news and change.
It's hard enough these days for journalists to get the time, resources and editorial support they need to pursue ambitious projects. So when the story changes, or news, of, say, a pandemic breaks, reporters may fear that their story and hard work will be abandoned.
But reporters who build good rapport with their editors, stay organized, and work out ways to incorporate new developments into their stories can save and even elevate their projects, according to teams of journalists from The Washington Post and APM Reports.
Speaking on a "How I Did The Story" panel during EWA's 2020 Higher Education Seminar, the teams of journalists explained how they kept their ambitious projects moving forward as stories evolved and news broke.
Get – and keep – editor buy in
"Getting editor buy-in is really important," says Jenn Abelson,  a Washington Post  investigative education reporter who worked on a team that examined college health clinics: "At college health centers, students battle misdiagnoses and inaccessible care."
To persuade editors to give you the time and resources to execute a big investigative project, you need to show them that their investment of resources such as your time will pay off. Story pitch research, sometimes called "pre-reporting," might involve data analyses, records searches and/or interviews, said members of the Washington Post team. "Keep reporting everything out until you have something really compelling, so that your editors [say], 'OK, you have to do that story,'" advised Nicole Dungca, another Washington Post investigative reporter who worked on the project.
How can you get the time to pre-report? Dungca said she sets aside time every week to do a little digging. "You really just have to keep yourself very focused," she said. "Make sure that every week you're doing something on it… At least every Friday or something put out a records request  or check in" with a source.
Unfortunately, Abelson added, sometimes you have to spend your personal time. "I'd do my beat during the day, and then at night or weekends I would do the project…I realize not everyone can have that opportunity," she said.
Once your pre-reporting has persuaded your editor to give you a shot at the project, it's crucial to keep communicating so they'll support you when you run into difficulties. For example, after the pandemic hit, the Post team "had to work together to convince our editors that there were opportunities to refashion" what they originally thought would be a more general story about problems with college health centers, Abelson said.
Stay organized
Organization "is crucial any time you have some sort of project, especially with several people," Dungca said. The Post series ended up involving several reporters and interns. To avoid having two reporters unknowingly call the same source, and to keep everybody moving forward productively, the team developed communications and organization techniques.
Abelson created spreadsheets "to help keep track of all of our cases, all of our students that we were interviewing, the status of all of them, links to Google Docs with a column for what reporter was working on what."
And the team had regular meetings to  "give clear directions, and to make it a collaborative and collective project. I wanted everyone to feel they had input," Abelson said.
APM Reports' audio journalists worked out a different approach to project management during the nine months they spent reporting on campus race relations. They ended up focusing on the University of Missouri, and conducted dozens of interviews – far too many to include in their 52-minute piece,  "Black at Mizzou: Confronting race on campus.
APM's four-person team "divvied up" the recordings "and had people just choose their favorite moments" to efficiently focus on the most important points, explained Chris Julin, an APM producer.
Follow the story, not your plans
The Washington Post's Abelson started researching college health clinics in 2019. She and her team members scraped and analyzed approximately 5,500 web reviews of college health centers, pored through court records and interviewed more than 200 students. The team thought they were done reporting in early 2020 and had started drafting the story in March when coronavirus hit, and the pandemic dominated headlines. They had no choice but to adapt their story to the news.
"We knew we had to repackage it to talk about the pandemic," Duncga said. They had to tack on several more weeks of  re-interviews and new research, focusing on "how equipped would your college be, and your campus health center, be for the pandemic?" Dungca said. Then they had to rewrite their story, cutting out big chunks and many sources from their original draft.
The APM Reports' team made a different kind of mid-course correction.  Originally, they planned a traditional reported piece focusing on data and an account of efforts at changes launched by school officials after racial incidents and protests made headlines in 2015. APM's initial plan also involved talking to 11 students about their experiences on campus.
Their plans changed, however, as they worked with a producer they had hired for the project, Lauren Brown, a Black radio journalist who was a recent Missouri grad. "As Lauren was walking us around campus, and introduced us to a lot of people who were at the university (during the 2015 protests)…we heard about this really strong, resilient black community at Mizzou called 'Black Mizzou,'" explained Sabby Robinson, an APM Reports Fellow who worked as a producer on the project. "We asked Lauren if she would be comfortable being at the center of the documentary, and she agreed, and we took it from there."
The documentary ended up featuring Brown's personal experiences and reflections, as well as those of a few other Black students who also attended Mizzou during that tumultuous time.
"We decided that we would have these five people in these conversations form the backbone of the story, " explained Julin."We ended up focusing on the relationships and personal experiences that people had."
At first, even Brown questioned the idea of changing the plan for the documentary.  "I didn't see it for myself, especially because I came in thinking that I was just going to be a freelancer, just helping do some recording," Brown said. But her APM teammates "made me realize how important my story was," she said.
And despite her initial discomfort, she thinks the changes made the piece stronger.  " Once I got it, I was like, you know what, I need to do this. This is something I need to say. And hopefully it'll help a Black student coming behind me."