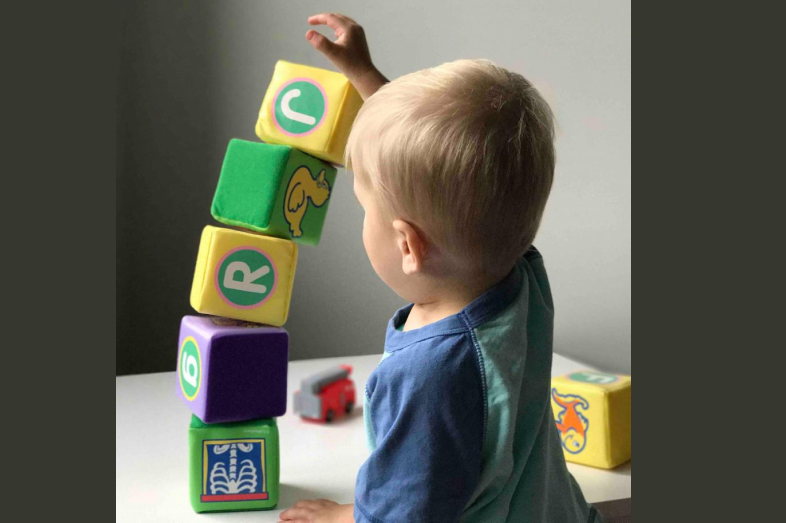 New Governors' Support Could Bolster Early Learning in 2019
Five Questions to Ask on Child Care, Pre-K, and Kindergarten Proposals
In gubernatorial races across the country last year, calls to expand pre-K and other early childhood programs were popular campaign talking points. With many of those candidates now in office, 2019 could prove to be a big year for action by policymakers on early learning.
Perhaps the boldest proposals have come out of California, Colorado, and New Mexico, where freshly sworn in Democratic governors have begun laying out plans to boost funding for children from birth through kindergarten. Broadly, these governors aim to improve the quality of child care and expand access to pre-K and full-day kindergarten.
"I have every intention of having the fight of my life" on the issue of pre-K, New Mexico's new governor, Michelle Lujan Grisham, recently told New Mexico In Depth, an online news organization.
At least 18 new and returning governors made issues such as child care and pre-K part of their campaign pitches to voters, according to New America, a Washington-based think tank. And as governors deliver their state of the state addresses, many have been highlighting early learning as a priority issue, according to the Education Commission of the States.
New Governors Lay Out Ambitious Plans
In California, Gov. Gavin Newsom has wasted no time in detailing an ambitious, $1.8 billion plan to support and expand an array of early childhood and child care programs. As the Los Angeles Times reported in January, Newsom's first budget proposal includes $750 million to help school districts offer full-day kindergarten for 5-year-olds, and $125 million to expand access to California's state-subsidized preschool program for low-income 4-year-olds.
Newsom's plan also features a significant focus on infants and toddlers — proposing nearly $750 million for child care infrastructure and workforce development, and more than $75 million to support home visiting services. Home visiting programs provide expecting and new parents, particularly those considered at-risk, with resources and support to raise children who are physically, socially, and emotionally healthy.
Other new governors have proposed initiatives for infants and toddlers, as well.
In Ohio, Republican Gov. Mike DeWine wants to triple the number of families served by the state's home visiting program. On the campaign trail last year, Democrat Gretchen Whitmer of Michigan emphasized supporting "the first 1,000 days of a child's life." And in Illinois, Democrat J.B. Pritzker campaigned on expanding the state's home visiting program and increasing access to affordable child care. Pritzker has been a philanthropic supporter of early learning causes for decades.
Still, the focus for most governors seems to be on three-, four-, and five-year-olds.
In Colorado, newly elected governor, Jared Polis called free, full-day kindergarten his "top priority this year." In his first budget proposal, he asked the state legislature for more than $250 million to support that goal. Chalkbeat has more details on the governor's kindergarten proposal, as well as his plan to expand the state's pre-K program.
And in New Mexico, Lujan Grisham is proposing to boost early childhood education funding this year by $60 million — part of a five-year plan to make access to pre-K available to all 3- and 4-year-olds.
Potential Roadblocks
Education reporters have been watching to see if these and other governors will deliver on their campaign promises.
Chalkbeat's Cassie Walker Burke notes that Illinois Gov. Pritzker campaigned on universal pre-K but has yet to make key education appointments and did not mention pre-K in his inauguration address.
In California, some advocates are worried about the financial sustainability of Newsom's plans, reports Aleksandra Appleton for the Fresno Bee.
"It's better to put in stable financing than propose one-time funding for a scattered set of programs," Bruce Fuller, a professor at the University of California, Berkeley, told Appleton.
And while the California legislature is expected to be generally supportive of Newsom's proposals, other governors could hit roadblocks as they seek legislative approval.
In New Mexico, for example, Lujan Grisham's universal pre-K proposal "is likely to face strong opposition from conservative lawmakers from both parties," New Mexico In Depth's Sylvia Ulloa writes.
A 'Turnaround' in Early Learning Funding?
While state spending on preschool has been increasing for years, the latest push from governors may be reflective of a broader trend in which investment in early education comes increasingly from states and cities, rather than the federal government.
"All the movement at the state level suggests that the creative thinking and sizable investments in early childhood are bubbling up from the states and in some cases large cities," Education Week reporter Christina Samuels writes. "That's a turnaround from the years of the Obama administration. It sent hundreds of millions of dollars to states for spending on early-childhood programs, but the federal government was fairly prescriptive on how that money could be spent."
At the federal level, U.S. Secretary of Education Betsy DeVos and U.S. Secretary of Health and Human Services Alex Azar have shown little interest in making early education a major part of their agendas.
Still, Congress has continued to support and expand some of the federal government's major early learning programs.
Last year, Congress doubled discretionary funding for the Child Care and Development Block Grant which provides money to states to help low-income families pay for child care. And, as The New York Times' Jason DeParle noted in a recent article, funding for the federal Head Start program, which serves low-income children from birth to age 5, has increased by $900 million under President Trump to more than $10 billion annually.
Get Details: Questions for Reporters to Ask
As other cities and states have learned, securing funding for early childhood education programs is one thing. Ensuring that the funding is sustainable and that the programs are high quality is another.
A new review of research published by the Learning Policy Institute concludes that pre-K programs that meet certain quality standards (e.g., effective curriculum, low teacher-child ratios) are more likely to prepare students for kindergarten and have lasting academic and developmental benefits.
Maintaining quality is especially difficult given the fragmented and uncoordinated system of child care and early education that exists in most states. Typically, child care and pre-K programs are delivered through a mix of child care centers, home-based providers, and public schools. The cost and quality of programs can vary greatly. Some center- and home-based providers fear that universal pre-K would put them in competition for children and teachers with public school districts.
With that in mind, here are some questions for reporters to ask about new initiatives:
Which children will be served? What are the age or family income requirements?
How will the program be funded? Will the funding come from a reliable, stable source? How much money will be spent per child?
How will the state define and monitor program quality?
What effect will an expanded public pre-K program have on center-based and home-based providers?
How do school districts plan to sustain any gains students make in pre-K? How will public pre-K change their approach to the early elementary grades, if at all?