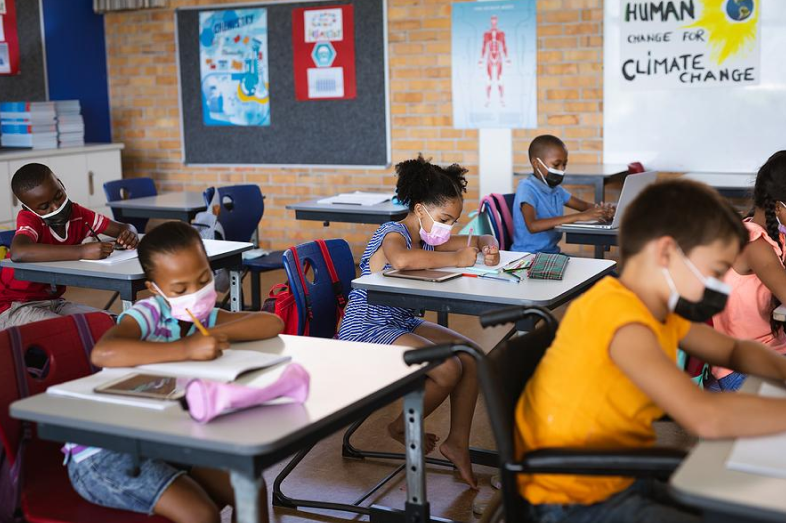 What Are Regional Educational Labs? Tips for Accessing Research and Story Ideas From an Overlooked Source
Find studies, subject matter experts, insight into educators' concerns and more from a federal network of labs.
Reporters hunting for useful research can try a federal source that many overlook – Regional Educational Laboratories across the country.
The U.S. Department of Education's research arm, the Institute of Education Sciences (IES), allocates roughly $57 million a year to this network of 10 laboratories. Each lab's researchers team up with educators and policymakers to try to figure out what works and what doesn't in their districts.
Local reporters looking for story ideas can call their regional lab or check its website to see which specific issues are under scrutiny nearby, and national reporters can spot trends when similar studies crop up across the country.
Institute officials say the so-called RELs have churned out roughly 175 reports and resource tools over the past five years, tackling a wide range of issues. That includes spelling out the link between salaries and turnover in child care centers, examining which teacher supports boost retention, and the impact of the Oregon Promise program, one of the country's first statewide efforts to cover nearly all community college tuition.
Here's what reporters should know when using RELs and evaluating their research.
Reporting Undercovered Issues and Big Stories With REL Research 
Stephen Sawchuk, associate editor at Education Week, says REL research tends to be strong.
"They're really good about testing and measuring local initiatives that might not have gotten a lot of national attention," he says. "They tend to show how complex and nuanced policy is, which is important in this day and age of binary thinking and echo chambers."
Here are some ways to tap into RELs.
Each REL has a dissemination team that can connect reporters with relevant research and experts. Connect with them by reaching out through the website contact.
Check out previously answered questions on the "Ask a REL" service. Reporters aren't supposed to post questions here but can see what educators are concerned about, which can be illuminating.
For questions on the Institute for Education Sciences, contact its communications officer, Beth Greene, beth.greene@ed.gov
Sawchuk points to a few examples, including this study in Philadelphia on the effect of sending guardians "nudges" via postcards to improve students' attendance. Another report on social-emotional learning reviews some of the literature on its effectiveness, a useful tool as it becomes a new target for some groups arguing that schools put too much emphasis on mental health and diversity initiatives, rather than academics.
Matt Barnum, national reporter at Chalkbeat, says he wrote about a REL report in July 2020 because it said that on average, having students attend school in-person just a few days a week would likely slow the spread of Covid-19, contradicting what President Donald Trump's education secretary, Betsy DeVos, was saying back then as she pushed for full reopening, fast.
Finding Educators' Concerns Online 
Reporters may also find it useful to get a glimpse into school districts' concerns.
You can see educators' questions online at the network's free "Ask A REL" service and read the answers, complete with citations of related studies conducted by other organizations. It feels a bit like snooping on a fellow reporter's freedom-of-information law requests, but without the guilt.
For example, districts have recently asked about effective methods to help students catch up after learning loss and what the research says about school-based K-12 gun violence prevention programs. With this service, the REL team serves as a friendly librarian gathering books but doesn't vouch for the quality of the studies offered.
Who's Involved in RELs?
Private research firms, mostly nonprofits and institutions of higher education, compete to win a contract to run a REL in a given region. Education department officials expect the program's funding to keep getting renewed because support from Congress has been strong for decades.
Julie Riordan, principal research scientist at the Education Development Center based in Boston and director of the REL Northeast & Islands, says the needs of districts and states drive their projects, which sometimes inform lawmakers considering whether to pay for programs under review.
The lab does "third-party, objective, rigorous research," says Riordan. "Our partner districts or states help us formulate the questions, help us understand what data they have and think about what we'll do with the findings," including dissemination strategies.
What to Know Before Using REL Research 
To be sure, there are caveats. Most REL studies aren't the gold standard of randomized controlled trials: They generally analyze data that districts have already collected. Sometimes the underlying data are several years old, or findings simply confirm expectations. And conclusions on the impact of a program in rural Kentucky schools, for example, might not apply to an urban California system.
As always, reporters should be careful to avoid confusing correlation with causation, and should ask experts who didn't participate in a study for input.  EWA's database of sources can help you locate them.
Despite the caveats, there is value in peer-reviewed research that isn't funded by an advocacy group or company with an agenda. Matthew Soldner, commissioner for the National Center for Education Evaluation and Regional Assistance at IES, said district partners might want to push back if a study's results give them pause, but they know from the start the research has to meet the institute's standards for transparency and objectivity.
"You may not love what the REL report tells you," he says, "but once we go down this path, we're going to go down it together, come what may."
Ways to Check out the Labs:
Soldner encourages reporters to call their regional lab to talk with its subject matter experts for background on issues, whether writing about a REL project or not. "You can reach out to RELs and say 'I'm hearing this. What do you know?'" he says. "Never hesitate to reach out."
To contact Leslie Brody, email her at lesliebrodynyc@gmail.com