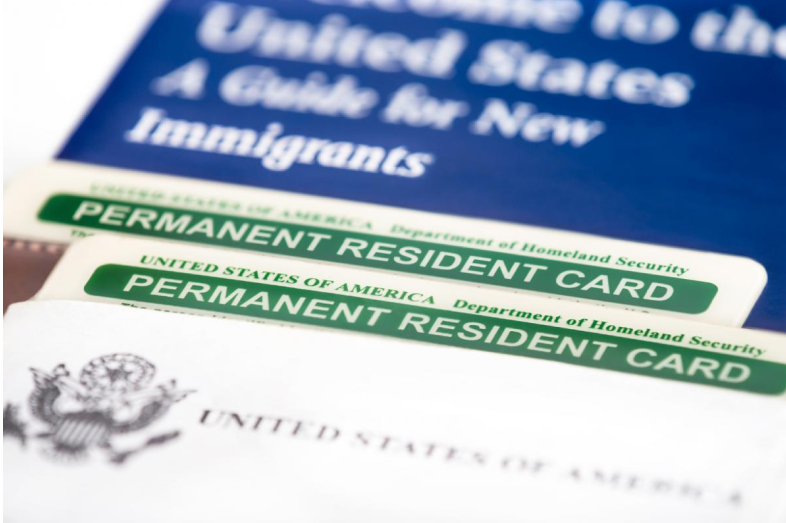 Word on the Beat: Public Charge
The term "public charge" has been part of U.S. immigration law since 1882.
In the latest sortie of a long-running legal battle, a federal district court ruled Nov. 2, 2020 that the U.S. Citizenship and Immigration Services can not enforce the "public charge" rule to anyone applying for permanent legal status in the U.S. 
The controversial rule impacts schools and students at all levels of the educational system. And it affects the immigration status and access to food, health and financial benefits of many of the 18,165,000 immigrant children and 1,169,464 international students currently living in the U.S.
In the latest installment of Word on the Beat, we outline the basics of the public charge controversy and provide resources for education journalists wishing to dive deeper into its impact on students and communities.
Word on the Beat: Public Charge
What it means: The term "public charge" has been part of U.S. immigration law since 1882. It describes an immigrant who relies – or is likely to rely – too heavily on government benefits. An immigrant's dependence on taxpayers is one of several litmus tests (including health and criminal background) used by immigration officers when making decisions about permission to enter and work in the United States. Immigration officials have always been able to deem an individual too expensive to be allowed to enter the country or receive a green card. Denial of a green card raises the likeliness of deportation.
Historically, immigrants who used only a few kinds of government benefits, such as Temporary Assistance for Needy Families and other cash benefits, counted as "public charges," allowing immigrants to access other services, such as food stamps or Medicaid, without fear of endangering their path to citizenship.
In August 2019, the Department of Homeland Security published its intention to implement a rule that would expand the types of services that would label an individual user a "public charge." This broadened the definition to include previously uncounted benefits, including food stamps and Medicaid. The administration also said it would consider denying green cards to those who earned less than $31,375 for a family of four, don't speak English, or have large debts.
The rule proposed by the Trump administration was part of a broader effort to reduce immigration: Ahead of the announcement, denials for immigrant benefits (including travel documents, work permits, green cards and worker petitions) had already increased by 37 percent between 2016 and 2018. In May 2019, an Urban Institute report found that one in seven adult immigrants avoided using public benefits for fear of threats to their legal status. For families, that figure is even higher: one in five adults avoided government benefits they deemed too risky to use.
Who's talking about it: Ken Cuccinelli, President Trump's acting director of the U.S. Citizenship and Immigration Services, has said the rule would ensure only the most self-sufficient immigrants get on the pathway to citizenship. In the National Review, Mark Krikorian wrote that taxpayers shouldn't be subsidizing immigrants, and that ideally immigrants wouldn't be using welfare at all.
Lawsuits against the rule have been filed by 18 states plus D.C., counties such as Baltimore and Santa Clara, and advocacy groups.
The National Immigration Law Center and CLASP (The Center for Law and Social Policy) partnered to create the Protect Immigrant Families (PIF) campaign, which offers resource guides and links to research about the potential effects of the changes to the public charge rule.
Why it matters: The Trump Administration says the changes would save taxpayers about $2.3 billion a year in reduced or eliminated welfare payments to immigrants.
The libertarian Cato Institute, however, says discouraging immigration in this way is penny wise and pound foolish, since overall immigration has been a boon for the economy.
And many critics on the left point to devastating humanitarian impacts. Connie Choi, PIF's field manager and strategist, said her organization has seen how any news suggesting changes to the public charge definition has immediate chilling effects in the immigrant community: Disenrollment requests for public services spike, and people skip appointments or refuse to access the services they need and are qualified for despite those benefits being technically "safe." This means more students in schools who are hungry or sick because their parents fear repercussions associated with using benefits.
In the higher ed world, changes in language to the State Department's foreign affairs manual have made it trickier for international students who are trying to study and get U.S. work experience, one of several deterring factors driving away international students from the U.S. A recent NASFA: Association of International Educators survey has suggested the decline in international enrollment could be costing the U.S. economy $11.8 billion.
Want to know more? Watch our webinar recording on How the Public Charge Rule Could Affect Students in Your Coverage Area. It features a policy expert and two reporters (one on the K-12 beat and one who focuses on higher education) who walk through the fine details of the ruling and answer reporter questions. (Note: This webinar was recorded prior to the injunctions that temporarily halted this ruling from taking effect.)
For Education Week, Andrew Ujifusa spells out how this position from the administration comes among growing concerns around potential changes to the Supplemental Nutrition Assistance Program (SNAP) and other food benefits in schools. Elizabeth Redden at Inside Higher Ed breaks down how this will affect the college-attending immigrants and international student population.