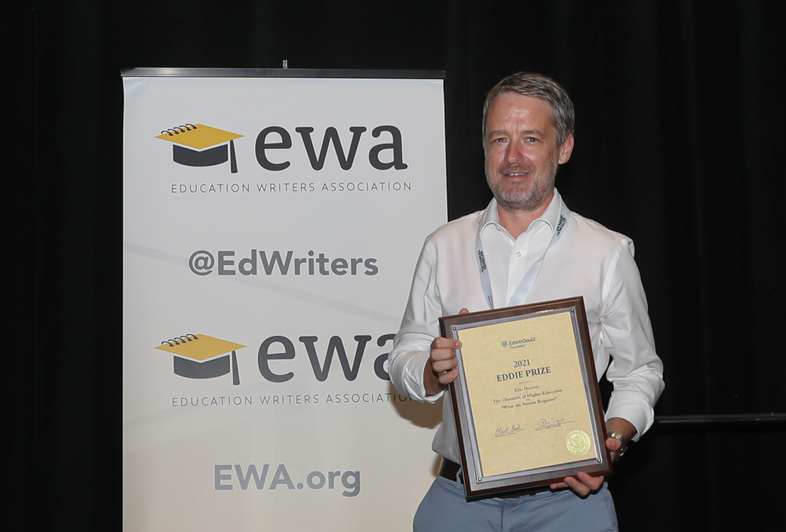 EGF Accelerator's Eddie Prize
Honoring journalism that furthers the national conversation about low-income college completion.
About the Eddie Prize
The journalism prize from the EGF Accelerator recognizes the best work on the challenges low-income students face getting into and/or completing college. The EGF Accelerator invests in programs that inspire young people to achieve their personal best while contributing to a stronger, more compassionate society.
The foundation's mission is to reduce the achievement gap by empowering motivated yet underserved students through support of programs that provide academic remediation, enrichment, and leadership life skills resulting in their entrance to and graduation from college.