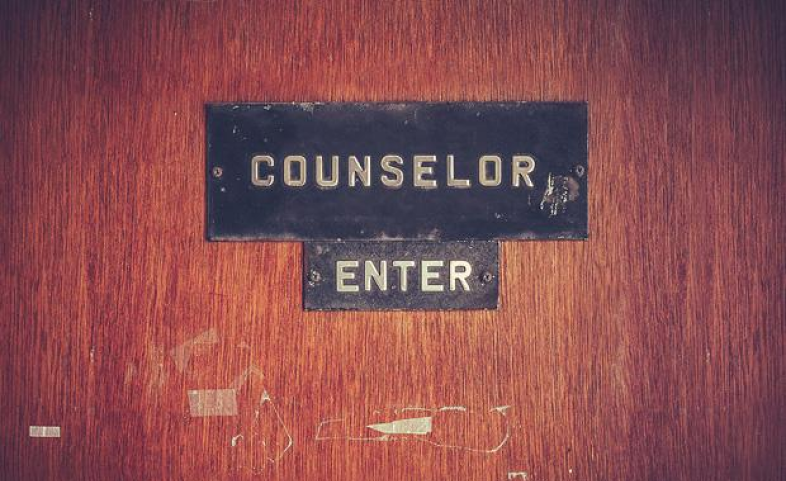 Colleges Struggle to Serve Mental Health Needs During COVID
One challenge: Differentiating between COVID anxiety and mental illness.
Mental health is an increasingly important issue on college campuses, yet it is a topic that does not get enough coverage from education reporters, speakers said during a panel discussion on the topic during the Education Writers Association's 2020 Higher Education Seminar.
"We don't talk about (mental health) in media," the panel's moderator, WFMZ reporter Jose Martinez, said at the outset of the hour-long discussion. But "COVID-19 has put mental health on the table" for journalists. Education journalists, who cover young people, have extra challenges and opportunities to provide useful and accurate information.
The three panelists talked about how reporters can better cover the topic, the main issues in providing mental health services, and the challenges of assisting students amid the coronavirus pandemic.
Where to Start
The experts recommended several data sources that can help journalists demonstrate the significance of mental health issues among young adults, including:
Rachel Conrad, chief fellow in child and adolescent psychiatry at Boston Children's Hospital, warned journalists against mixing the data from the different sets, however, because "they use different measurements to assess symptoms."
Understand the Landscape
The pandemic and its threats to health, mass layoffs, closures of colleges, and overall disruption of society have worsened anxiety for nearly everyone. But journalists need to be careful about characterizing causes, symptoms and diagnoses, said Nance Roy, chief clinical officer at the JED Foundation.
"I worry about pathologizing too much," she said, explaining: "There's a real distinction to be made between the rates skyrocketing for people with already existing mental health conditions and certainly all of us, frankly, struggling with some feelings of anxiety, depression, stress as a result of the pandemic, but not necessarily reaching at all times a clinical diagnosis of anxiety or depression."
The root causes of heightened anxiety and mental stresses can also be varied. Students are dealing with widely publicized incidents of violence and racism, Roy noted. And some students who had secure housing, food and services at colleges are being sent back to homes where they are not safe, secure or supported, she said.
Any kind of a sudden change can also be a significant contributor to mental health issues, Conrad added. "Really drastic last-minute changes that affect students' entire lives have a lasting impact on their mental well-being…We found persistent mental health impairment and increased symptoms of grief and worry among the students who had the least amount of time to move out of the dorm," she said.
The continuing overall uncertainty, such as questions about how long campuses will remain closed to in-person learning, heightens anxiety. "None of us like to live with uncertainty," Roy said.
Changing Attitudes Toward Mental Health Issues
One story idea journalists can consider pursuing is how their community views mental health treatment, and what schools are doing to destigmatize getting help, Martinez said.
Many students come to college already grappling with anxiety and other mental health issues. For others, the stresses of college – and the pandemic – create new concerns. But for many students and subcultures it's shameful to admit that there's a problem and seek help. "We're talking about communities where mental health is basically a taboo," Martinez said. "Nobody wants to talk about that, especially in the Latino community. There's just no conversation about it."
Anika Fields, director of counseling services at Florida A&M University, said that on her campus, "as an HBCU (Historically Black College and University) and with African-Americans and other people of color, they don't normally come to counseling."
Fields said her team works to make students feel more comfortable with the campus counseling center. "We try to make it less scary," Fields said.
As a result, she said, "the stigmatization has gone down … we are finding that they're coming more and more. They're bringing their friends. I mean, it's nothing to see a student bringing their friends or even saying, 'Hey, I go to counseling.'"
How Are Colleges Meeting Growing Counseling Demands?
Colleges are squeezed by a shortage of psychiatrists to minister to what appears to be a growing number of people suffering from mental illness, said Conrad. "It's quite shocking, actually. Some of the very large universities don't have an on-campus psychiatrist," she said.
So Roy is urging colleges to train all kinds of staff on some mental health basics.
"We need to think broadly from a public health perspective about how we're going to support all students, both those who have serious psychiatric or psychological needs and those who are struggling, especially in this pandemic," she said.
"The mental health of students should be everyone's responsibility on campus. Not just the health and counseling center … We don't all need to be therapists, but we do need to be equipped to offer a warm hand, a compassionate conversation, and to know where to send students if they reveal an acute clinical need."
She also suggested primary care physicians screen for mental health, noting they spend more time with students than others. "If we're not screening for mental health in primary care, then we're missing a large number of students who may otherwise fall through the cracks."
A main takeaway: Besides hiring sufficient counselors, colleges need systems to determine whether a student needs mental health support and if so, exactly what level or type of support, and then, how to get the student to seek assistance.
"The biggest challenge in our system is: How do we figure out who are the regular stressed students who need general peer support and who are the students who are very high-risk?," Conrad said. "The stressed students are getting more stressed and the high-risk students are getting more high risk."
The Challenges of Remote Counseling
Helping students with mental health issues, though, has become more difficult during the pandemic.
Many states don't allow mental health practitioners to work across state lines, so students may not be able to get support from a college counselor if they live out of state. The students "go home from their dorms and they lose their providers," Conrad said.
The Florida A&M team emails colleagues at other schools to see what services are available for students where they live. "We're still doing this. We're still referring students to places in their hometowns to get treatment," Fields said.
But even such extra efforts sometimes fail, Roy said. Some students live in areas without any counselors nearby, or may not have the condition, money, technology or internet access to benefit from teletherapy.
That lack of services means that mental health issues will likely continue to generate problems — and stories — for years to come.