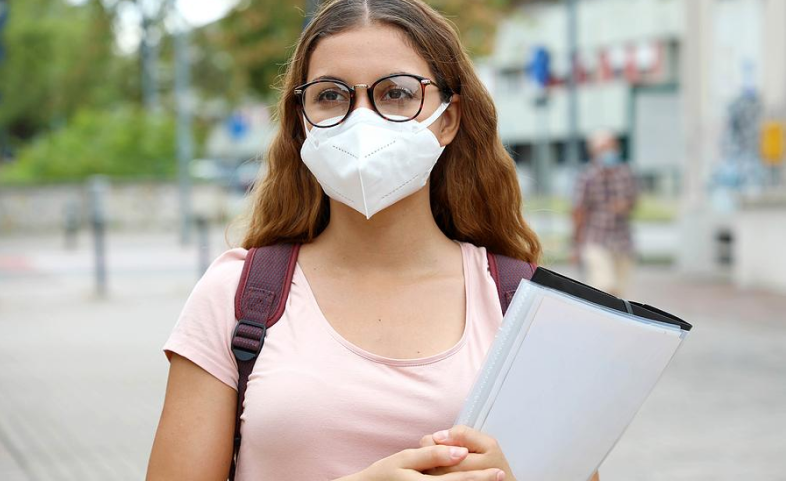 How to Cover COVID-19 Vaccine Mandates and Bans at Colleges
Learn about the key players, find data, get story ideas and more.
The fast-spreading COVID-19 Delta variant is forcing rapid changes in colleges' vaccination plans and requirements. And these changes are encountering backlash from state legislatures and students as they roll out.
Reporters covering the vaccine and its usage among students, faculty and staff at colleges need to provide context on how policies comport with state laws or preemptions, how students and local communities are affected by these decisions, and how to track vaccine mandates' rollout and potential outbreaks.
"Colleges and universities need to play a leadership role in educating the public about the safety of vaccines, the risks and the limits of individual rights when we're looking at broader issues of social responsibility," said Lynn Pasquerella, the president of the Association of American Colleges and Universities and a medical ethicist.
Further Reading: 
Here are five story-sparking questions and some data resources for reporters covering the scramble to bring colleges back to "normal" as the start of the school year approaches.
How Can I Track Vaccine Requirements and the Rollout on My Local Campuses?
More than 600 colleges and universities nationwide are requiring some kind of vaccination for students or faculty and staff as of August 2, according to tracking by the Chronicle of Higher Education. So far, college vaccine mandates are most likely to be found on the East and West Coasts, and primarily in blue states, the Chronicle's tracker shows.
There are wide variations in the requirements colleges put in place. Some require the vaccine only for students living on campus, while others require it for all students who will be attending. Some allow for exemptions on medical or religious grounds. Some are not mandates, but strong encouragements and enticements. Many colleges are providing vaccines on campus.
With other mandated vaccines, colleges typically ask students to upload proof of vaccination on their websites' student portals. Vaccines for measles, mumps and rubella and Hepatitis B are often required by colleges for on-campus students.
Many universities will follow the same process for the COVID-19 vaccine proof. But it's unclear if colleges, especially ones without mandates, will provide any notice to students about others' vaccination status.
For colleges that allow exemptions to vaccine requirements, reporters should seek data on how frequently such exemptions are used and what measures are put in place for those who received exemptions. Are they then required to wear masks, undergo testing or isolate?
What Data Can Reporters Use to Cover This Story Locally or Nationally?
You can find helpful data at the following places:
To find broader case numbers per state and country for comparisons, The New York Times and Johns Hopkins University publish reputable COVID maps.
Your state and local health authorities typically provide information on cases and vaccine levels, sometimes by ZIP code. The colleges you cover may also have their own dashboards.
To track federal lawsuits for the campuses you cover, you can use Sqoop, a legal tracking service, for free. Input which entities you want to follow, and if a lawsuit is filed by or against one of them, you will receive an email. You need PACER, a paid service, to read the lawsuits themselves.
Who is Making the Rules at Your College?
No central authority at the national level sets policies for vaccines on college campuses. So you need to check with several different, often competing groups to see which rules, requirements and recommendations affect the campuses you cover.
Federal guidelines: Keep a constant eye on the Centers for Disease Control and Prevention as the Delta variant continues to spread. The agency provides specific guidance for colleges and universities, though these are not mandates. You may also want to watch what the World Health Organization says, especially if the colleges in your area accept a high number of international students. For instance, will your college accept students given COVID-19 vaccines not used in the U.S., but approved by WHO?
State leaders: Several states, including Alabama, Arizona, Arkansas, Florida, Montana, Oklahoma and Utah, have banned the mandating of COVID-19 vaccines in schools. Additionally, some have banned mask requirements in schools. Other states are considering bills that could ban vaccine requirements. Reporters covering these bills should analyze the extent to which they could limit universities' decision-making and what role the Delta variant plays in these conversations. They should compare these bills to similar measures in other states, noting the ways these states' laws have gone over with students, faculty and staff.
Counties and cities: In some states, counties and cities can control masking requirements, which could apply to college campuses that put rules in place for masks on campuses. They also may be offering vaccines to student populations and tracking how vaccine efforts are working on campuses.
Judges: Track lawsuits at the federal level that could create precedents for vaccines on campus. In July, a federal court ruling upheld Indiana University's vaccine requirement after a small group of students filed a lawsuit claiming such a requirement violated their rights. The Indiana University win is on appeal, making it the most-watched case so far on this front. But more lawsuits are expected as mandates take shape.
Campus officials: College leaders play a huge role in the vaccine rules on their campuses. For public colleges, boards of regents or other overseers may make rules for all colleges in their systems, informed by state laws. Private colleges are free to set their own rules. In places that aren't or can't mandate the vaccine, colleges are trying other methods to encourage and educate their populations. Some are offering incentives, including free tuition, concert tickets and electronic devices.
What Could Legal Challenges Mean?
Lawsuits make the hodge-podge of vaccine requirements and protocols all the more difficult to follow.
The lawyer representing the students who sued Indiana University said he intends to appeal.
While the Indiana University ruling provides some comfort for colleges mandating the vaccine, further legal challenges or student petitions protesting these rules are likely. For instance, three students at Chico State, part of the California State University system, filed suit against the system's vaccine requirements in June. The lawsuit is pending.
Legal opposition, in some cases, may note the Emergency Use Authorization of this vaccine and the lack of full approval from the U.S. Food and Drug Administration, which was expected sometime later this year.
In some instances, unvaccinated students are mounting these challenges. If a college you cover is hit with one of these lawsuits, dive deep into the forces behind the challenge. Are students representing themselves? If not, who is financing these efforts?
How Can You Cover the Controversy Responsibly?
Go beyond the usual talking heads:
To get beyond partisan battles over vaccines on campus, reporters can provide voices from the people most affected — students, faculty and staff — in their coverage of the issue.When seeking out those voices, it's important to go beyond the usual talking heads. For example, one Arizona professor said he sees tenured professors quoted frequently instead of a mix of faculty that accurately represents who teaches on campuses."A lot of the coverage I've seen checks in with a couple of tenured faculty members who are absolutely not even close to representative of the average faculty member at most American universities now, where the majority of credit hours are taught by contingent faculty," said Alex Young, an Honors Faculty Fellow at Arizona State University. Adjuncts and contingent faculty have precarious employment and have at times felt compelled to teach in person, even if they felt unsafe, because they were on contracts that may not be renewed if they didn't, he said.An executive order banning vaccine mandates arose after Arizona State University announced it would ask students to provide proof of vaccination. The gubernatorial backlash shows how even measures that don't include vaccine mandates can encounter preemption laws and hinder colleges' ability to manage COVID-19 on their campuses.The order brought faculty dissent. Young called the order, and the university's decision not to challenge it, "hugely dispiriting.""There was an overwhelming opposition to that order," he said.
Investigate the impact on college communities:
Reporters should investigate differential impacts on different college communities as well, Pasquerella said.Contextualize the vaccine issue within broader equity conversations, noting that certain communities, including Black people, Latinos and people with disabilities, have been more affected by the pandemic, Pasquerella said. Not knowing the vaccination status of your neighbor in a class or dorm adds stress to school, especially for these communities, she said.In some places, though, vaccine mandates may not comport with student populations, she noted. For instance, the Massachusetts community college system did not require the vaccine for attendance, while public universities in the state did, and the differing decisions relate to the needs of their student populations, she said.