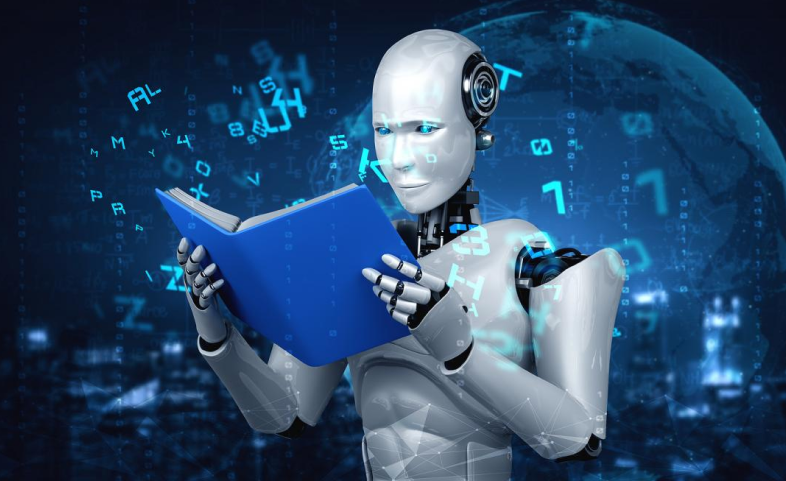 Investigating the Benefits and Costs of Innovation at Colleges and Universities
Why education reporters should 'maintain their professional skepticism'.
The pandemic forced colleges to make immediate and dramatic innovations with technology to maintain instruction, admissions, counseling and other activities while campuses mainly shut.
Some of those changes proved to be lifesavers for institutions and their students. But others need to be carefully assessed on how well they work, particularly on whether they help adult learners, low-income students, and under-represented ethnic groups, educational leaders who specialize in innovation told reporters at Education Writers Association's 2021 virtual National Seminar.
Meanwhile, at least three major trends are likely to take root and rapidly transform higher education, including making campuses more consumer-oriented, offering more stackable credentials and creating more alliances among colleges and industries, according to speakers at the EWA session on education innovation. As the pandemic eases, entrepreneurs and educational gurus will continue to pitch often unproven innovations aiming for those goals and others.
Given how poorly higher education has served working adults, poor students and some minority groups in the past, it should be no surprise that schools hope technology will provide big improvements, said Michael Sorrell, president of Paul Quinn College, a historically Black private college in Dallas.
"What you're seeing is the end result of an immense amount of unhappiness and dissatisfaction with higher ed," Sorrel said. "What's happening is the natural progression of innovation, (which) should be welcomed and not feared."
After all, he added, the goal is to help students develop the skills and opportunities to escape "poverty and despair."
The pandemic has forced colleges to do "a lot of experimenting that will reshape higher education," agreed Van Ton-Quinlivan, CEO of Futuro Health, a new alternative training provider for health care workers in California.
Sorrell, Ton-Quinlivan and other experts at the session urged reporters to maintain their professional skepticism when they hear technology entrepreneurs or college officials tout innovations.
Fact-check impact claims from tech companies
Technology companies and colleges are pouring billions into innovations, such as new courseware systems and alternatives to Zoom, noted Goldie Blumenstyk, who covers educational innovation for the Chronicle of Higher Education. She served as the moderator for the session.
The speakers urged reporters to approach pitches from technology companies with caution and to evaluate how well an innovation actually helps students, especially those considered "nontraditional," such as adults and part-time students.
Journalists should not be seduced by quick claims that a program or app succeeded at one campus or another, said Bridget Burns, executive director of the University Innovation Alliance (UIA).
"There's a lot of stuff out there that isn't good, that doesn't really work," Burns said. And some innovations will work well at one school "because of very specific, boutique reasons" that do not apply elsewhere, she warned.
Journalists and analysts should instead look at if the innovation helps many campuses.
For progress and efficiency, "innovation does need to be scaled up," Burns said.
Blumenstyk also suggested journalists investigate any innovation's full costs as well as what it could mean for students' privacy.
Nevertheless, the speakers agreed that at least three kinds of innovations are likely to spread and change higher education.
"Consumer"-orientation in higher education is here to stay
Colleges should treat students like the paying customers they are, Sorrell said. At Paul Quinn College, for example, that means delivering classes and services that allow students to keep juggling work and family responsibilities in settings that became more difficult during the pandemic.
Many students had trouble finding a quiet place at home to take Zoom classes, or "were trying to take classes while at work, while waiting tables, while hiding out in storage rooms," he said.
Online classes that are reconfigured to continue to serve those students better without leaving them "feeling as if they were less than…are the ones that are going to last," he added.
Other colleges found success in student-centered innovations that provided better counseling or other support systems, Burns said. Schools that previously ramped up intensive or proactive counseling programs had the advisors, tutors or mental health resources needed to identify and help students who struggled during the pandemic, she said.
"Stackable" credentials are coming
Surveys have shown that adults, particularly, "are not very keen on pursuing full four-year degrees," Ton-Quinlivan said. Instead, she said, students increasingly want fairly short programs that give them marketable skills and credentials that are accepted for credit by other institutions and can "stack" toward longer-term degrees, such as an associate or a bachelor's. The programs likely to attract the most interest are those broken down into short modules that fit into adults' lives.
And planners need to remember that slow approaches no longer work, Ton-Quinlivan said, adding: "Make sure it's fast."
"You're seeing edX offer bite-sized 'micromasters'…You're seeing liberal arts colleges offer microcredentials so that students will graduate with the liberal arts skills and practical skills that are relevant to the labor market," Ton-Quinlivan noted.
Expect more alliances among colleges and others
The speakers all pointed to consortiums of colleges and other organizations increasingly working together during this financially challenging time to provide more comprehensive services than any one player could provide alone.
The UIA, for example, consists of 11 universities that are collaborating to try out innovations, such as chatbots and predictive analytics, to find better ways to support, retain and graduate students into good jobs, Burns said.
Futuro is an 18-month-old, $130 million joint project between Kaiser Permanente and SEIU-United Healthcare Workers West (SEIU-UHW). It works with colleges, such as the University of Delaware and Johns Hopkins University, to create training programs to help Californians get entry-level health care jobs.
Ton-Quinlivan said worker shortages will force additional similar alliances of high-tech companies, health care providers and universities to create and tailor classes for such fields as informational technology in hospitals around the country.
Sorrell added the pandemic will push colleges to embrace innovations in student support, collaborations and career preparation.
"We are in a place where all of us are on the precipice of being overwhelmed by the needs that our students are going to come back to us with. And our only way forward is to adopt a collaborative mindset that allows us to seek the best ideas from some of the more traditional and nontraditional places in the service of our students and our country," he said.