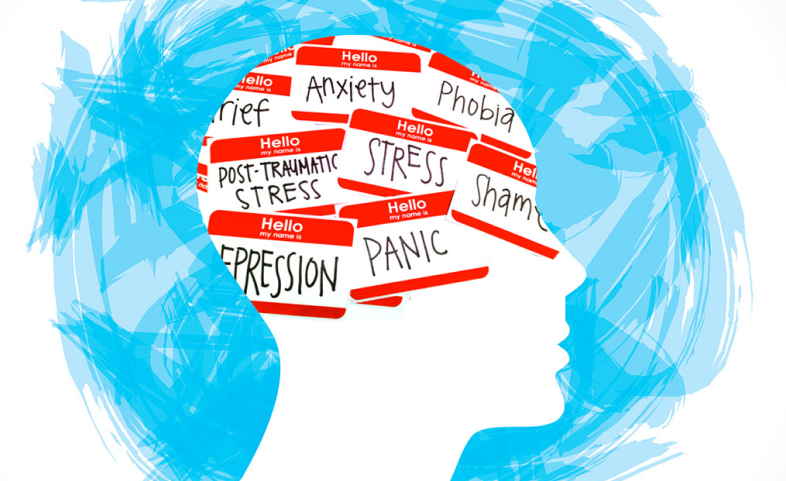 Newer, Fresher Ways to Cover Student Mental Health Emerge
Colleges experiment with low-cost screening and counseling.
The alarming rise in college students seeking mental health services at campus counseling centers has garnered plenty of headlines in the last few years.
But there's a fresher, more hopeful story emerging at many campuses, said mental health experts convened at the Education Writers Association's 2018 Higher Education Seminar in Las Vegas. Some colleges are trying to meet the new needs creatively and affordably using programs like online tools, peer-led discussion groups or dorm-based healthy living workshops.
The focus should extend beyond formal counseling centers and bolstering staff there, especially since "most schools do not have tons of resources," said Nance Roy, the chief clinical officer at the Jed Foundation, a New York-based organization that seeks to bolster the emotional well-being of teens and young adults. "Schools need to be thinking about a multi-pronged approach. There are plenty of students who would benefit from some alternative type of support or care," she said.
Plenty of Reasons for Anxiety
Young adults' needs for mental health services will likely remain high, since the reasons for the growth are continuing, the experts said.
"Economic instability and political divisiveness in our country right now," multiplied through non-stop social media, contribute to anxiety, said Roy. (The Jed Foundation, Roy's employer, was started by the parents of a young man who committed suicide. The foundation is named for their late son.)
Roy, who is a psychologist, added that she believes changes in parenting practices and schooling mean more students arrive on campus "not having basic life skills and not having any understanding about how to deal with conflict and disappointment."
Megan Larson, a recent UCLA graduate who is now a fellow at the California Mental Health Services Authority, said anxiety among students is heightened by the cost of college attendance and fear of incurring large amounts of debt.
"The economic burden of pursuing higher education now is ridiculous," said Larson, who led the UCLA chapter of Active Minds, a national nonprofit headquartered in Washington, D.C., that seeks to improve mental health education and awareness on college campuses. (It, too, grew out of a response to the suicide of a young man.)
Academic competitiveness can make pressure on young people even worse, she said.
Some of the reasons for the increased demand for mental health treatment are hopeful ones, however. In the past, many mentally ill people simply couldn't have attended college. But now, they are getting new opportunities thanks to psychotropic medication, the speakers explained. In addition, awareness of mental health services can lead more students to seek help for depression and stress that might have previously remained untreated.
17-Day Waits
The rise in mental health concerns among undergraduates has been well-documented. The use of campus counseling centers, for example, increased by an average of 30 to 40 percent between 2012 and 2017, while overall college enrollments increased by only 5 percent, according to the Center for Collegiate Mental Health. The research organization, which is housed at the Pennsylvania State University, reported that anxiety and depression were students' most common mental or emotional problems. But, worrisomely, clinics surveyed reported a growing number of students show "threat-to-self indicators."
The rise in demand for mental health services has overwhelmed some colleges. The average ratio of campus mental health professionals to students around the country is close to 1,600, with ratios hitting well above 2,000 at large schools, according to a 2017 survey by the Association for University and College Counseling Center Directors. The International Association of Counseling Services, an accrediting agency, recommends a ratio of one per 1,000 to 1,500 students, EWA panelists noted.
While only 32 percent of college counseling centers reported having a waiting list, the average wait time on those lists for a first appointment was 17 business days, according to an AUCCCD survey of more than 600 centers.
Schools seem to be meeting more needs to avert imminent dangers, according to the AUCCCD. But it added that flat funding seems to be resulting in longer waiting times of several weeks for other, more routine, appointments.
Chatbots and Dorm Workshops
Colleges with limited budgets can start emotional-support programs that do not require formal (and expensive) private counseling sessions, and may even reduce the need for the expensive interventions, the experts said.
Some colleges find their students benefit from programs as simple as online stress or depression self-assessments, peer-led discussion groups, or training workshops on such issues as health, eating, sleep, exercise, stress reduction and scheduling, the experts told the audience.
Joseph Kithas, a psychiatrist at the University of Nevada, Las Vegas, emphasized that basic life skills and mental health workshops can have positive effects lasting long beyond college. The goal is "teaching people how to live their lives not just at school but after," he said.
The message, Kithas explained, should be: "You have to get your academics under control, but you also have to learn to live this race, this marathon of life in a stressful environment and teach these skills to help them endure this marathon."
Better yet, conducting such workshops in dorms or recreation centers — away from formal mental health facilities – avoids "the stigma associated with walking into that room or walking into that building" where everyone knows you are coming for counseling health, added Larson.
In addition, such workshops and peer-led discussion groups help students build networks with other students, which in turn "builds resilience and builds grit that leads to higher retention and graduation rates colleges want," she said.
Journalists in the audience raised the sensitive question about how best to cover student suicides. The panelists urged reporters not to write pieces that overly romanticize the dead student, since that might trigger copycat suicide attempts.  It would be more useful to write about how to spot telltale and dangerous signs that a student might harm themselves and to detail resources for help, they said.
Reporters should also examine the levels of mental health service staffing on campuses and see "how your campus is addressing the demand," said Larson.
Needed: More Diverse Counselors
The panelists also responded to an audience question about whether campus therapists were ethnically and culturally diverse enough to help today's diverse students.
Roy said that there is a shortage of clinicians from a variety of non-majority ethnic groups and that colleges are "desperately trying to diversify" their counseling staffs. But she emphasized that professionals from various groups can be trained in cultural competence to be sensitive to issues of minority students.
Interracial and intercultural dating and relationships can present complicated issues, with different responses from families of various backgrounds, according to Kithas. "As colleges become more diverse, it's an area we all have to pay a lot of attention to in the future," he said.