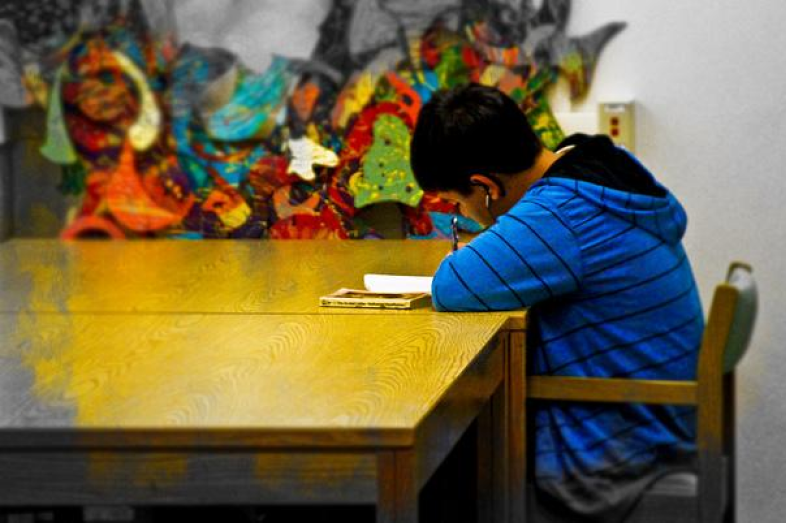 Growing Segregation of Latinos in Public Schools Poses Challenge for Academic Success
More than six decades since the landmark Brown vs. Board of Education decision declared that segregated schools are "inherently unequal," Latino students from low-income backgrounds are becoming increasingly isolated in public schools across the country.
The most-segregated schools Latinos attend often have fewer resources, including less access to Advanced Placement courses and Gifted and Talented Education (GATE) programs, compared with schools with high populations of affluent and white students.
But while segregation prior to the Brown decision was legally enforced, segregation today is more a socioeconomic issue that requires creative and challenging solutions, educators and experts have said.
The panel "A Closer Look at Segregation" during EWA's recent seminar for Spanish-language media focused on the growing number of poor Latino students attending segregated schools.
Anna Maria Ortiz, assistant director of statistics for the U.S. Government Accountability Office, presented sobering figures from her agency's April 2016 report.
The report found that the number of schools where more than 75 percent of children were poor and more than 75 percent were black or Hispanic grew from 9 percent in 2001 to 16 percent in 2014. The most-segregated schools, those in which 90 percent of students were poor and black or Latino, nearly doubled during the same period.
According to the report, Latinos made up the largest group attending high-poverty schools, campuses where at least 75 percent of students qualified for free or reduced-priced meals. About 48 percent of students attending high-poverty schools in 2013-14 were Latino, while 30 percent were black.
These highly segregated schools were less likely to offer a wide range of math and science courses, and more likely to have higher instances of suspensions and expulsions, according to the report.
Yolanda Torres, executive superintendent for family and community engagement at the New York City Department of Education, discussed some initiatives her district has launched in recent years to tackle disparities among schools and student groups, including historically low enrollment of black and Latino students at in the city's specialized high schools.
Torres began as an English as a Second Language teacher before she served as superintendent of Bronx District Seven, a region made up of schools struggling with poverty and crime. She said school districts need to improve efforts to engage parents in the education of their children. Involved parents, she said, can better advocate for resources and services that often are scarce at schools with high concentrations of minority and poor students.
In New York City, she has led efforts to expand training for parent coordinators and increase outreach to families who often feel neglected because of language barriers.
The panel also agreed with GAO investigators' recommendations in their spring report that the U.S. Department of Education needs to analyze the civil rights data it collects better to "further explore and understand issues and patterns of disparities."