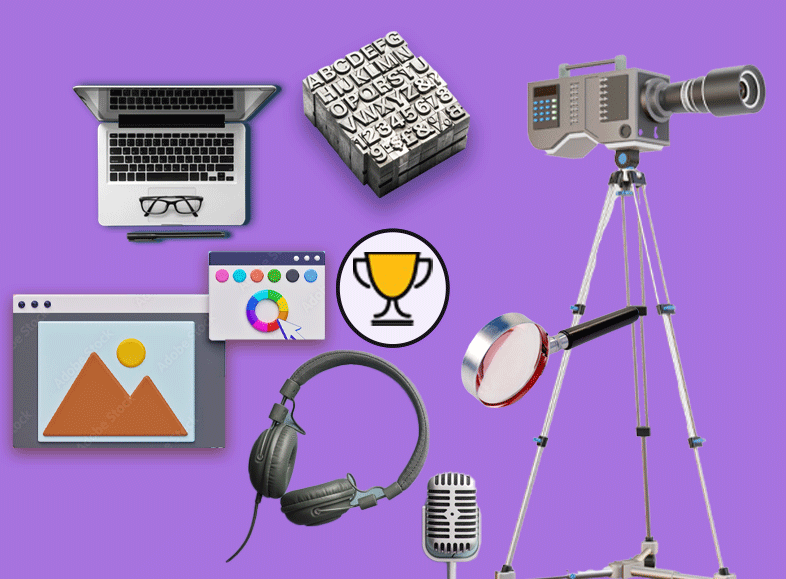 2004 Winners of the National Awards for Education Reporting
The 2004 education journalism awards winners are announced!
WASHINGTON, D.C. — The Education Writers Association (EWA), the professional association of education reporters and writers, today announced the winners of the prestigious 2004 National Awards for Education Reporting. The annual contest honors the best education reporting in print and broadcast media and is the only independent contest of its kind in the United States. Contest entries were limited to stories published or broadcast for the first time during the 2004 calendar year.
A total of 503 entries were judged in this year's contest. First place winners receive a cash prize of $150 and a plaque. Winners of second prizes and special citations each receive a certificate. The Fred M. Hechinger Grand Prize for Distinguished Education Reporting, which includes an award of $1,000 and a trophy, will be presented to the best of the first place winners. All prizes, including the announcement of the Grand Prize, are given at the awards banquet May 7 at 6:30 p.m. during the Education Writers Association's 58th National Seminar, May 5-7, at the Hilton in St. Petersburg, Fla.
Contest judging was conducted independently, under the direction of Chief Judge Chris Harvey of the Philip Merrill College of Journalism, University of Maryland. This year's panel included the following distinguished judges: Mike Brodie, freelance writer; Chris Callahan, associate dean, Philip Merrill College of; Ira Chinoy, visiting professor at the University of Maryland and two-time Pulitzer Prize winner; Steve Drummond, senior editor, All Things Considered; Viola G. Gienger, Bloomberg News; Rob Hotakainen, Star Tribune Washington bureau correspondent; Haynes Johnson, professor and Knight chair, Philip Merrill College of Journalism; Ledyard King, reporter for Gannett News Service; Deborah Potter, executive director, Newslab; Frank Quine, assistant dean for external affairs, Philip Merrill College of Journalism; and, Fredreka Schouten, formerly with Gannett News Service, now with Education Trust.
Recent winners of the Fred M. Hechinger Grand Prize for Distinguished Education Reporting include Christine Willmsen and Maureen O'Hagan, Seattle Times; Eric Eyre and Scott Finn, Charleston Gazette; Patrick Healy, Boston Globe; Ken Weiss, Los Angeles Times; and Tim Simmons, Raleigh News & Observer.
I. Newspapers under 100,000 Circulation
A. Breaking or Hard News
First Prize: Jack Stripling – Opelika-Auburn News – "Turmoil at Auburn University"
Second Prize: Betsy Cohen – Missoulian – "UM Athletics"
Special Citation: Diane D'Amico – The Press of Atlantic City – "School Bus Crisis"
Special Citation: Greg Rickabaugh – The Augusta Chronicle – "Transportation Troubles"
B. Feature, News Feature or Issue Package
First Prize: David Hunn – The Bakersfield Californian – "Special Cases"
Second Prize: Doug Erickson – Wisconsin State Journal – "Bumpy Road of Darryl Fuller"
Special Citation: Victoria Blake – Beaverton Valley Times – "Young and Gay"
C. Series or Group of Articles
First Prize: Jenel Few – Savannah Morning News – "Left Behind"
Second Prize: Brenda W. Schmidt – Argus Leader – "BIA Education at a Crossroad"
Special Citation: Callie Clark – Southeast Missourian – "Taking on the Challenge"
D. Investigative Reporting
E. Opinion
First Prize: Susan Reid – The Burlington Free Press – "Safe, Secure Schools"
Second Prize: Jane Nicholes – Mobile Register – "Editorial Series"
II. Newspapers over 100,000 Circulation
A. Breaking or Hard News
First Prize: Karla Schuster, Eden Laikin – Newsday – "Roslyn Embezzlement Scandal"
Second Prize: Diane Rado, Ray Long, Stephanie Banchero, Christi Parsons – Chicago Tribune – "Education Takeover"
B. Feature, News Feature or Issue Package
C. Series or Group of Articles
First Prize: Stephanie Banchero – Chicago Tribune – "No Child Left Behind"
Second Prize: Mary Shanklin, Denise-Marie Balona – Orlando Sentinel – "Lost Days in the Classroom"
Special Citation: Bill Graves, Betsy Hammond, Chris Broderick, Melissa Jones – The Oregonian – "Fixing High Schools"
D. Investigative Reporting
E. Opinion
First Prize: Samuel Freedman – New York Times – "On Education"
Second Prize: Derrick Z. Jackson – The Boston Globe – "Columns"
Special Citation: Louis Freedberg – San Francisco Chronicle – "Crisis in Higher Education"
III. Beat Reporting
A. Small Media or Market
First Prize: Robin Wilson – The Chronicle of Higher Education
Second Prize: Doug Erickson – Wisconsin State Journal
Special Citation: Matt Bach – Flint Journal
Special Citation: Amy McFall Prince – The Columbian
B. Large Media or Market
First Prize: Joshua Benton – Dallas Morning News
Second Prize: Mary Shanklin – Orlando Sentinel
Special Citation: Yamil Berard – Fort Worth Star-Telegram
IV. Magazines
A. National Circulation
First Prize: Julian Barnes, Anna Mulrine, Lynn Rosellini, Samantha Stainburn, Justin Ewers, Linda Kulman, Jay Tolson, Ulrich Boser, Christopher Shea – US News & World Report – "Unequal Education"
Second Prize: Hara Estroff Marano – Psychology Today – "A Nation of Wimps"
B. Regional or Local Circulation
First Prize: Tyler Currie – Washington Post Magazine – "The Sound of Success"
Second Prize: David Roswell, Ylan Q. Mui, Eric L. Wee, Sydney Trent – Washington Post Magazine – "How Far Have We Really Come"
Special Citation: Ted Gup – Boston Globe Magazine – "Southern Discomfort"
V. Special Interest, Institutional and Trade Publications
VI. Television
A. Hard News and Investigative
First Prize: John Merrow, John D. Tulenko, Tira Grey – Learning Matters – "Continuing Coverage of the No Child Left Behind Act"
Second Prize: Liz Collin, Dennis Decker, Nickie Flynn – KWCH-TV – "St. John's Military School"
Special Citation: Jeff Hirsh, Jeff Barnhill – WKRC-TV – "Public Money, Private Schools"
B. Documentary and Feature
First Prize: Noel Cisneros – KRON-TV – "Separate-Unequal"
Second Prize: Marc Shaffer – California Connected – "DUI Deliberations"
Special Citation: Tamara Pratt, Kia Malone, KWTV andAshli Sims, Terry Hood, KOTV – "Raising the Grade"
VII. Radio